Burger King's New Ugly Beef Burger Has People Talking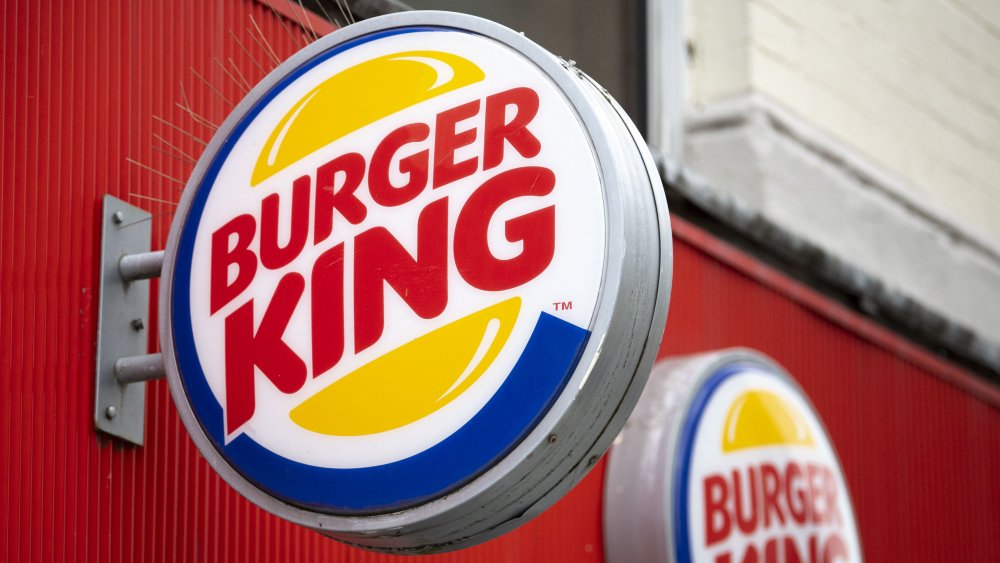 Matthew Horwood/Getty Images
Ugly-shaming their own food is an interesting way for Burger King to sell more burgers, but their newest offering is slightly more disheveled-looking than the chain's traditional straight-laced fare. It turns out there's a good reason for the shoddy appearance, though: cheese! According to Sora News 24, Burger King's new Ugly Beef Burger, which was recently launched in Japan, comes with a bun made with cheese. The end result is a rough and rugged-looking burger for sure, but still one that we would snatch up in a heartbeat, given the chance.
Burger King is no stranger to outside-the-box attempts at grabbing the public's attention. In 2009, the fast food giant introduced a "Super Seven Incher" burger complete with a sexually suggestive ad campaign that quickly and predictably flopped. And just last year, Burger King launched a set of "Real Meals" which were the chain's tone-deaf answer to McDonald's Happy Meals. The corresponding commercials made nobody happy and the campaign soon went south. 
Despite a few misguided marketing efforts, Burger King is still the fifth highest-grossing restaurant chain in America according to Restaurant Business. Perhaps their Ugly Beef Burger and its cheesy bun will help them continue to climb the ranks. Let's take a look at the specifics of this unseemly-looking burger.
Burger King's Ugly Beef Burger is ugly delicious
Burger King has pulled out all the stops on their Ugly Beef Burger and they've sacrificed good looks in the name of flavor. A motley, craggly-looking bun made with cheese gets the credit for downgrading the burger's appearance but, if you ask us, we'll take cheese before beauty any day. For now, this burger is only available in Japan and only for a limited time but we still had to take a look at their website to get the details on the ugliness.
According to the Google-translated version of Burger King's Japanese website, the four cheeses baked into the Ugly Beef Burger's bun are gouda, egmant (a nutty-tasting, cheddar-style cheese, according to Mainland Cheese), mozzarella, and cheddar. The cheesy bun is a vehicle for a 100 percent beef patty, more cheddar, pickles, lettuce, tomato, onions, mayonnaise, and ketchup. Burger King goes on to describe the burger as "particular about its deliciousness rather than its beauty." Honestly, they had us at gouda.
The taste tester that sampled this creation for Sora News 24 said the strong flavor of the cheese was a perfect match for the rest of the ingredients and that the whole thing was "like a flood of umami." Say no more. If this burger ever makes it to America, we'll be more than happy to indulge in a little ugliness.