Why Taco Bell's Jalapeño Noir Has U.S. Wine Drinkers So Disappointed
Who doesn't love a boozy trip to Taco Bell? Taco Bell's Cantina, offering beer and wine, sangria, and Twisted Freezes spiked with rum, tequila or vodka, is a huge hit with locations around the United States, and there are plans to open 300 cantinas by 2022 (via Food & Wine). Tipsy Taco Bell is the best Taco Bell.
So you get ready for some of the best/worst news: Taco Bell just unveiled its own red wine, cleverly named Jalapeño Noir. But... it's only available in Canada. According to Thrillist, the wine will be available at some locations in Hamilton and Toronto, Canada. Customers can order it from Uber Eats starting tomorrow. However, a company spokesperson told Thrillist, Taco Bell has no plans to offer Jalapeño Noir in the United States. 
The wine is made to paired with the Toasted Cheesy Chalupa.
"Wine and cheese are simply meant to be together, so launching a new wine to go with the craveable, cheddary Toasted Cheesy Chalupa made perfect sense," said Kat Garcia, Taco Bell's director of marketing, in the wine's press release. "At Taco Bell Canada, we love to raise our glass to big, bold ideas that elevate our menu items, and pairing our Toasted Cheesy Chalupa with this Jalapeño Noir is no exception."
What are we missing out on with Taco Bell's wine?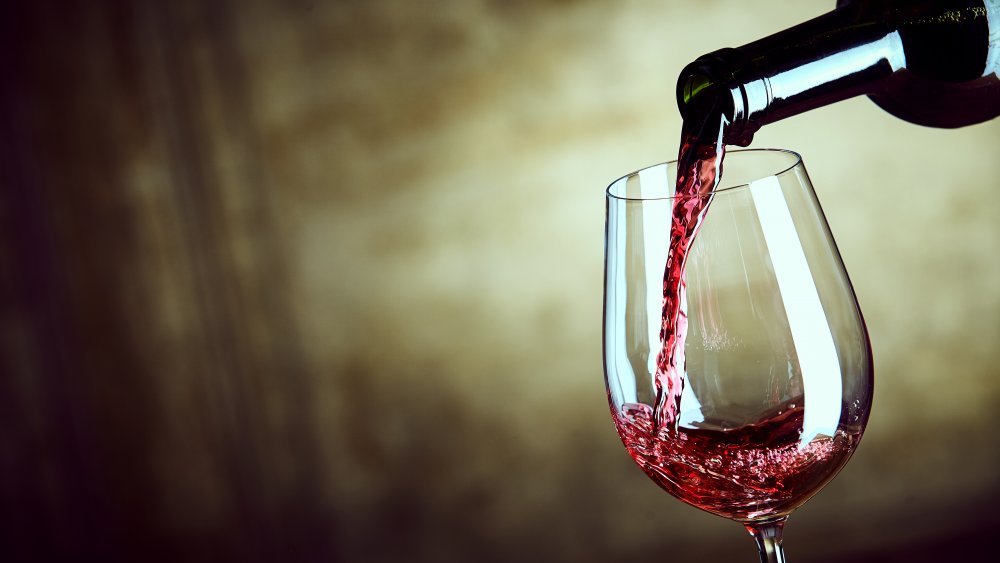 Shutterstock
No, the Jalapeño Noir isn't actually jalapeño-infused. The limited-edition wine does, however, contain notes of wild strawberry, cherry, and beetroot. It's from the  Queenston Mile Vineyard in Ontario, a 50-acre vineyard in St. David's Bench, a strip of land just below the Niagara Escarpment known for its land that's great for Chardonnays, Gamays, and Bordeaux varieties of Cabernet Sauvignon, Cabernet Franc, and Merlot, according to Wine-Searcher.
People in Ontario can buy a bottle of Jalapeño Noir for $25, and it comes in one of three collectible bottles.  
We may have more luck with the Toasted Cheesy Chalupa, a cheddar and beef chalupa with shredded lettuce, diced tomatoes, sour cream, and more cheddar sprinkled on top. The Chalupa's going to be available in the United States in November. Still, it just won't be the same without the Jalapeño Noir to go with it, but at least disappointed Americans can grab a bottle of red from their own wine racks and pretend.