Why Walmart Plus Might Make You Rethink Amazon Prime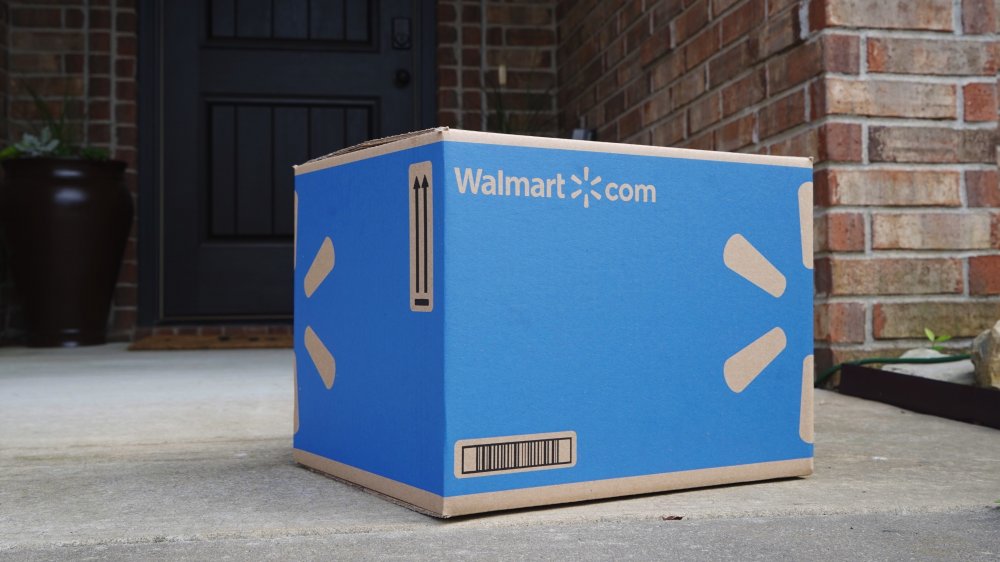 Walmart
We may receive a commission on purchases made from links.
You might have cussed out Amazon Prime for whatever reason in the past – and if you're ready to break up with the long-running subscription service and try something new, Walmart is stepping up to the plate with Walmart Plus – its sparkling new membership program which is priced at $98 a year – or about $12.95 a month – less than Amazon Prime's $119 annual subscription fees. The service offers a few perks including free unlimited delivery and an option for same-day delivery. Fuel discounts of up to 5 cents per gallon. Access to the "Scan and Go" feature, which allows customers to scan items with their phones, and then check out with Walmart Pay. 
The perks don't seem like much to start (Walmart's Plus membership signup page promises more to come), but its big draw – at least for now- is its grocery section, where "Members can shop more than 160,000 items at in-store prices, whether that be fresh produce, meat, and seafood to everyday essentials like toothpaste and toilet paper, as well as some toys, electronics, and other general-merchandise items, which can be delivered straight to their door as soon as the same day," Janey Whiteside, Walmart's chief customer officer recently said (via Business Insider). 
Walmart Plus used to be known as Delivery Unlimited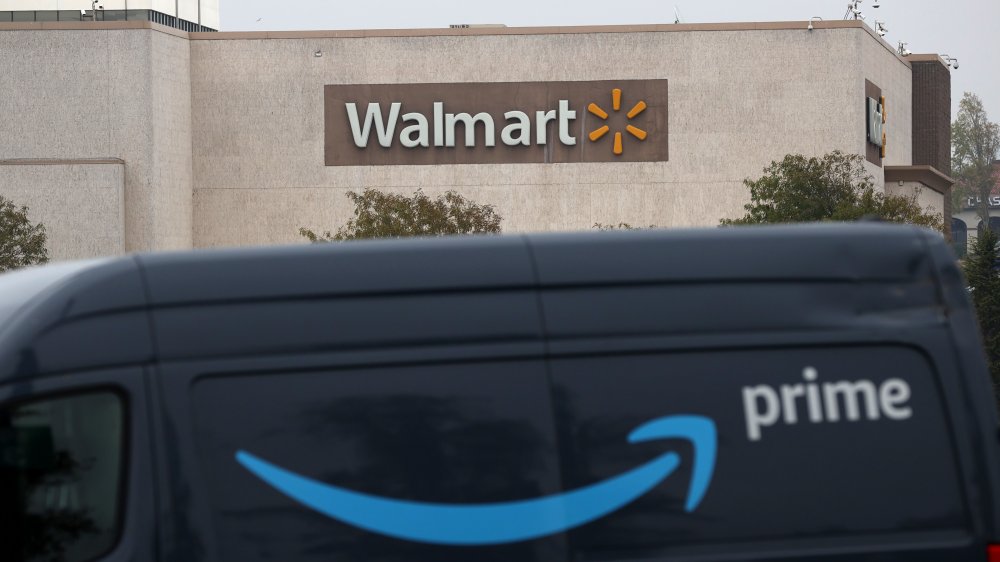 Justin Sullivan/Getty Images
Walmart Plus isn't exactly a noob. Some folks might know it from its beta incarnation as Delivery Unlimited, which charged members the same $98 annually to waive delivery charges, and which was rolled out last year in more than 1,600 stores around the country. "There's no hidden costs and there's no gimmicks. You pay the same prices in store as you do for pickup and delivery... and we see that proposition really resonating with customers," Walmart's senior vice president of digital operations Tom Ward had said at the time (via Business Insider). But, at least in the minds of consumers, Walmart Plus is squaring up to do battle against Amazon Prime, whose list of perks are far from inconsequential, and include an entire suite of offers including free two-day shipping, free same-day delivery (where applicable), Prime Now (two-hour delivery), Prime Video and Amazon Music for an extra $11 a year- and that translates into extra pennies a month.
Walmart has a few advantages over Amazon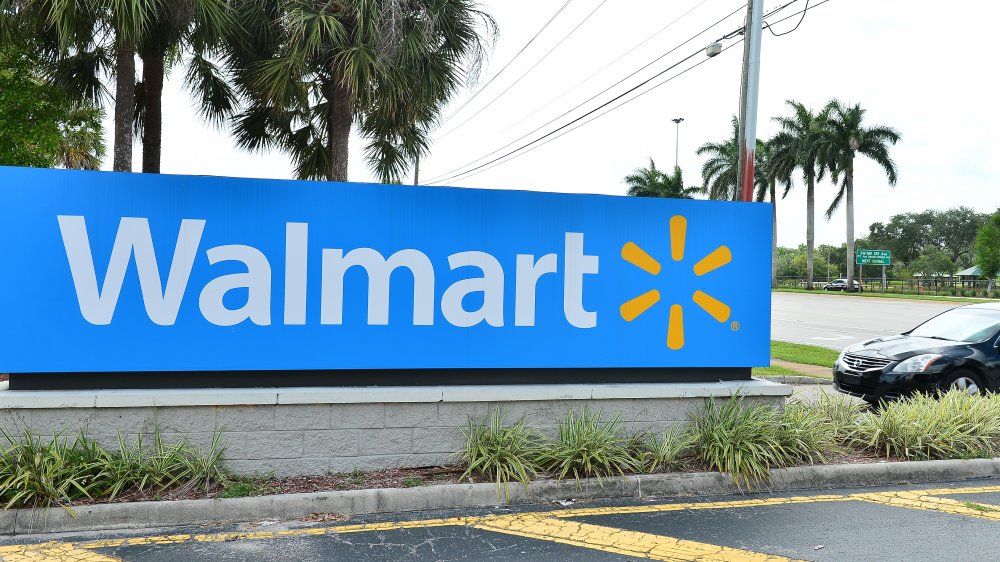 Johnny Louis/Getty Images
Walmart's biggest advantage is that it doesn't need to source its products from different vendors in order to fulfill a shipment. "I think Walmart Plus is the combination of the ultimate in convenience and the ultimate in cost savings," Janey Whiteside tells Business Insider. "Think about the Walmart Supercenter. It has the 150,000 most highly sought-out and curated selection of goods that exists anywhere. And so you have access to that at shelf price — so Walmart's everyday low price with no markup involved — as soon as same-day or two hours if you want to pay for express. That, to me, is a huge, huge, huge advantage."
But there could be room for both in a consumer's life- if he or she chooses to buy into both programs, that is. Walmart still has more storefronts where Plus members can use their perks like mobile scan and gas discounts- which Amazon doesn't offer. "Even if a Prime member is taking advantage of all of those perks, they could still find value in Walmart Plus at another $98 per year," Deal News consumer analyst Julie Ramhold tells NBC. 
And if you want and need time to think about doing that- Walmart Plus is offering a 15-day trial period, which could be enough to decide on one, the other, or to sign up for both.