Oprah Refuses To Buy This Fruit. Here's Why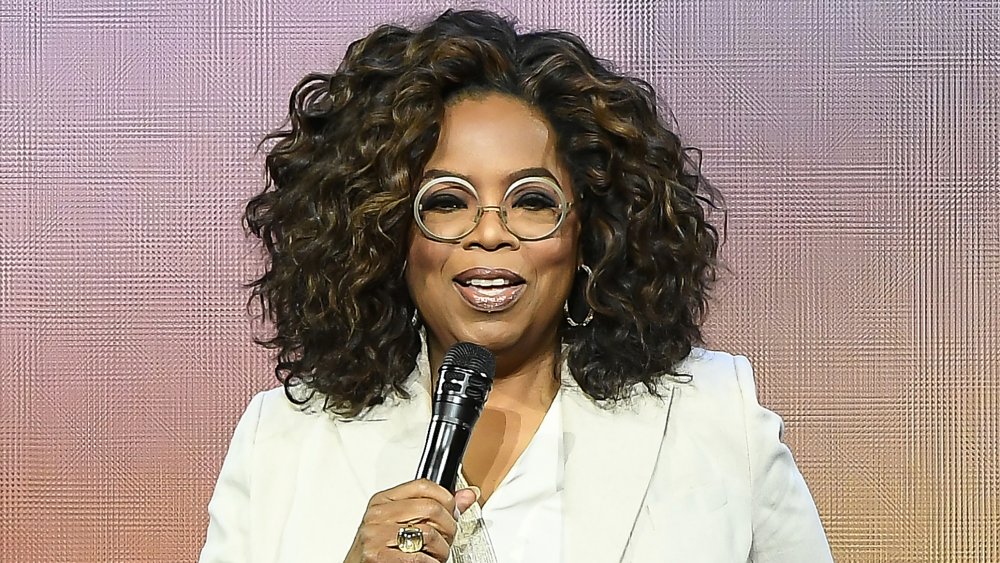 Steve Jennings/Getty Images
Oprah Winfrey is known for a lot of things — being a media executive, actress, philanthropist and the list goes on. What most of us know Wifrey from is the longtime talk show she hosted, The Oprah Winfrey Show. According to IMDb, her show was on-air for an impressive 25 years. Winfrey has also become known for her enormous wealth. She's reportedly worth $2.5 billion, as reported by Forbes. However, just because she's wealthy it doesn't mean she's always a lavish spender. 
There are some things the media mogul won't pay premium prices for, like certain fruit. It's no surprise to her millions of followers on Instagram that Winfrey likes to grow fruits and vegetables in her own garden. She also apparently has quite the green thumb, as she recently showed off a giant cabbage she picked from her garden and said no chemicals were used to grow it. Okay, we're impressed!
So which fruit won't Oprah Winfrey buy from the store?
Apparently, Oprah Winfrey is not keen on spending money on avocados. The former talk show host admitted this to Trevor Noah while appearing on The Daily Show in 2019. During the segment she was asked about things she never runs out of and revealed she never runs out of avocados. Winfrey explained that they are too expensive at the store and she refuses to purchase them when she can grow them herself.
"I travel with my own bread and I bring my own avocados," she explained. "I have my own avocado orchard. I think it's ridiculous to pay for avocados." Noah then pointed out to her that it might not be cheaper to own an avocado orchard versus just paying for a few at a time. "Which is why you bought your own orchard?" he joked with her. "This is not a normal story! I made my own avocados because they're too expensive."
Winfrey laughs at the realization and we are immediately reminded of why we like her so much. Also, we would totally grow an avocado orchard if we could, too!