This Is Dunkin's Most Underrated Menu Item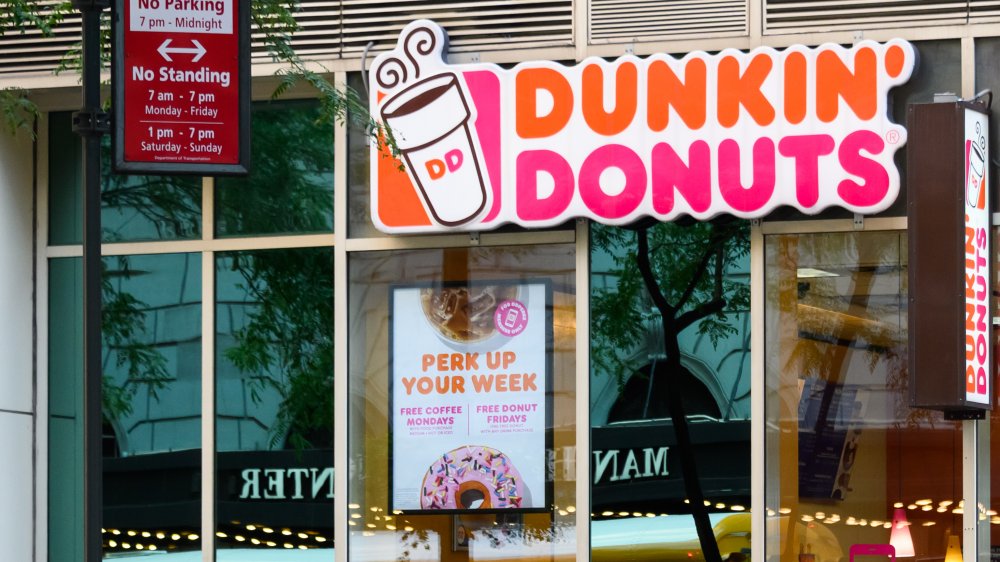 Noam Galai/Getty Images
Dunkin' remains one of the most liked coffee chains in the world, catering to as many as 3 million customer each day, as per the chain's official website. Diners can take their pick from over 50 types of donuts and also order refreshing beverages, sandwiches, bagels, and other baked products on the side to complement their meal. First founded in Quincy, Massachusetts, Dunkin' is now in several countries. All in all, there are as many as 8,500 branches in the U.S., and more than 3,200 outlets across the world. 
The company's story is more interesting than you'd guess. When the coffee chain was first opened, it was called Open Kettle by its founder William Rosenberg (via Eat This, Not That!). The tiny establishment first served simple donuts and coffee to local residents but quickly got rebranded as Dunkin' Donuts in 1950. While its donuts and coffee do rank highly in terms of popularity, there's an underrated item that you must try the next time you pay a visit.
Dunkin's hash browns are worth ordering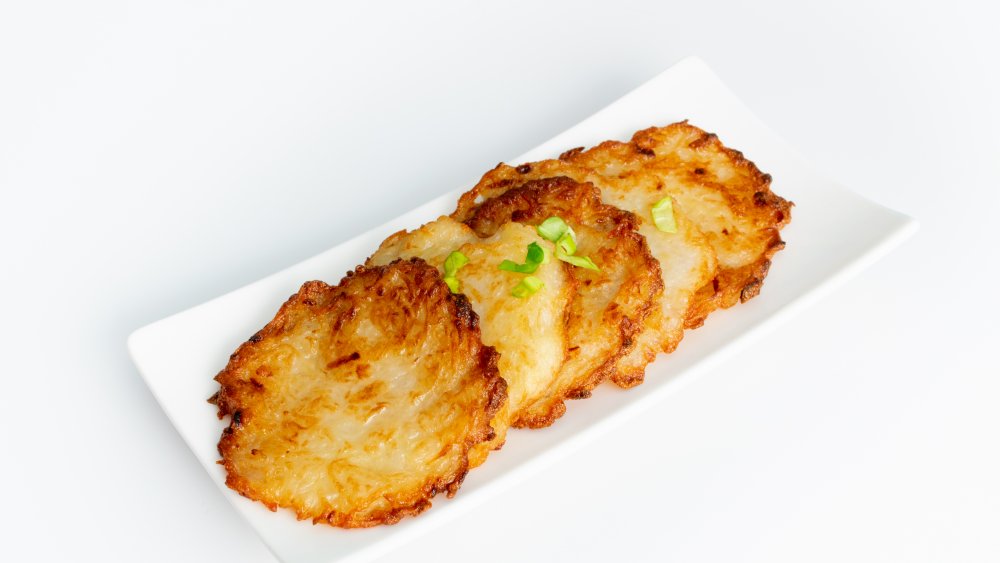 Shutterstock
Hash browns, as it turns out, aren't ordered enough at Dunkin', despite delivering a good balance in terms of flavors, texture and taste. As per Thrillist, the hash browns are crunchy, greasy in a satisfying way, freshly prepared and piping hot and well worth your time and money. 
Another recommendation for the hash browns at Dunkin' comes in from Eat This, Not That! According to the website, the hash browns are usually available as sides when you order breakfast at the restaurant but many people don't pay attention to these beauties. The hash browns deliver in terms of quality and taste and can also be a satisfying snack on their own at any point if you're stopping by for a cup of coffee and donuts. The next time you're craving a savory snack, go for the hash browns and you won't be disappointed.