The Discontinued Buffalo Wild Wings Sauce That Made People Cry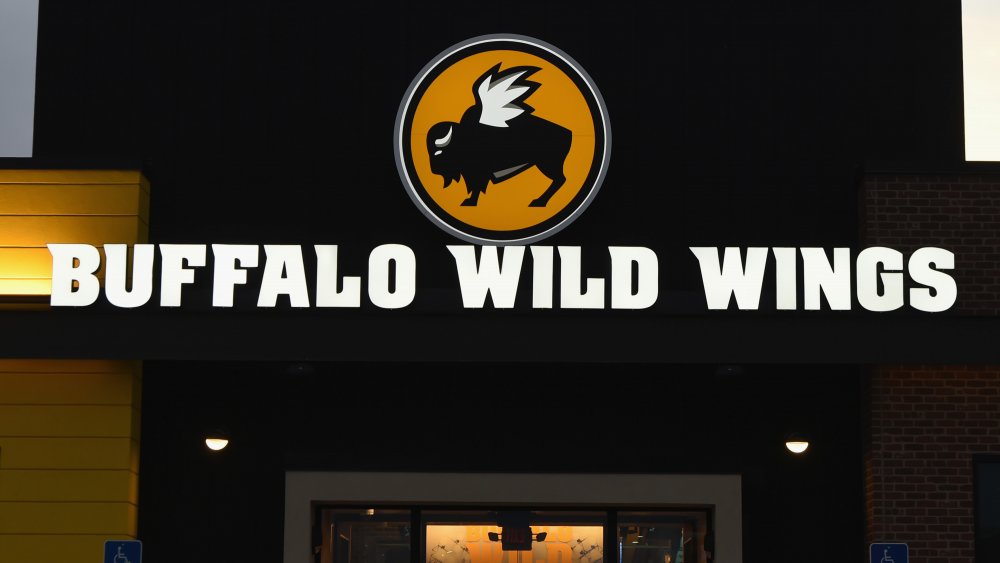 Rick Diamond/Getty Images
Buffalo Wild Wings, the legendary restaurant chain where you can have a great time with some spicy chicken wings and beer while you chill and watch live screenings of sports matches, has been a crowd favorite since 1982. As per the restaurant's official website, Buffalo Wild Wings lets its fans go gaga over 21 different sauces and seasonings to mix up with their chicken wings according to their preferences. 
Buffalo Wild Wings particularly prides itself on maintaining its original brand voice and never deviating too much from it. A description on the website reads, "We may have added a few tap lines and come up with a couple more kinds of sauce, but the important parts are still the same. It's still the ultimate place to eat wings, grab a cold one and meet your friends to watch a game." But Buffalo Wild Wings didn't shy away from attracting its patrons with a spicy sauce that literally made diners cry and reach out for a cold glass of water in the summer of 2014.
The Ghost Pepper sauce was one of a kind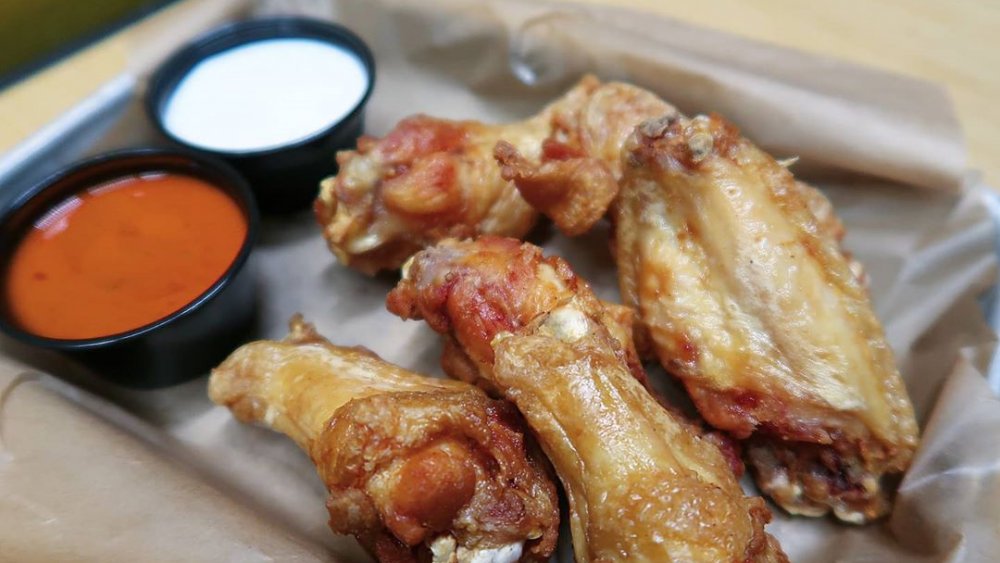 According to Thrillist, the restaurant's Ghost Pepper Sauce was hard to beat in terms of tear-inducing spiciness. Consider this: the ghost pepper ranks second on the Scoville scale tier. Gulp. As per a Reddit user, the meal came with a waiver and even a warning that read, "This sauce is extremely hot. Eat at your own risk. Buffalo Wild Wings is not responsible for any effects incurred due to the consumption of the Ghost Pepper sauce, and you release Buffalo Wild Wings, its officers, directors, employees, agents and assigns from any liabilities, claims or demands. Do not handle or eat if you have any skin or digestive sensitivities to spicy foods."
However, that warning was not enough to stop many enthusiastic diners who went for the challenge and raved about the flavor of the sauce. The Ghost Pepper Sauce got many diners to shed tears as they dug into their meals. Sadly, it was only available for a limited period. So maybe patrons cried when it went away, too.