This Is Panda Express' Most Underrated Menu Item
Panda Express, one of America's most popular Chinese restaurant chains, has managed to become rather successful since its inception in 1983. With over 2,000 outlets, it is considered to be one of the biggest Asian restaurants in the U.S. The family-owned business was first started by restaurateur Andrew Cherng in Glendale, California with his wife, Peggy Cherng. As per the Panda Express website, one of the most important things for the brand is to ensure that it gets people together for the love of Chinese food. 
"As we continue to open restaurants from coast to coast and around the world, the bold flavors of Chinese cuisine inspire our cooking, while our extended family of guests and associates remains at the heart of what we do. Welcome to our family's Chinese Kitchen," the site reads. Meanwhile, everyone is familiar with some of Panda Express' most popular dishes, such as the Chicken Egg Roll, the Grilled Teriyaki Chicken, Chow Mein, and the Orange Chicken (via Delish). However, the restaurant has one more item that's worth considering if you're looking to spice things up a little.
Give Beijing Beef a shot next time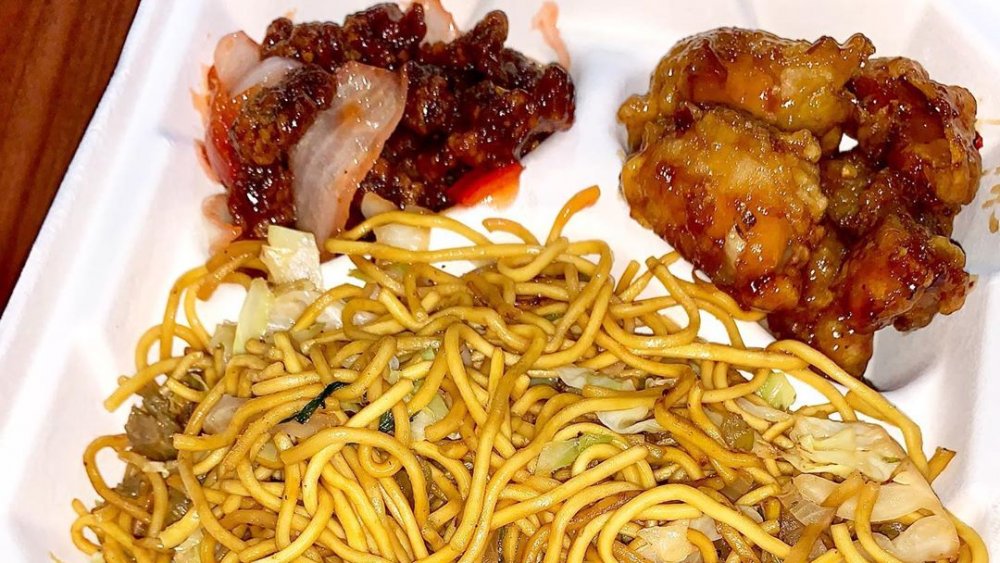 One of the most underrated items on the Panda Express menu is the entree Beijing Beef. As per a review by Thrillist, the dish balances opposite flavors perfectly without overwhelming your senses, and has great texture. The restaurant's website describes the Beijing Beef with a simple description: "Crispy beef, bell peppers and onions in a sweet-tangy sauce."
A piece by Spoon University cited the Beijing Beef as one of the most underrated items on the menu. It recommends diners order the entree with another option like chow mein or rice for a meal that's wholesome and satisfying. On the flip side, if you're health-conscious, you may want to make sure you're taking it easy in terms of food the rest of the day before you dig in.Why? Because, well, the Beijing Beef that has 26 grams of fat with 5 grams of saturated fat. 
However, if you stick to clean eating most days and are looking for a cheat meal, it's worth ordering a serving of the Beijing Beef for its unmatched taste.