Pumpkin Spice Latte Lovers Need This Starbucks Macchiato In Their Lives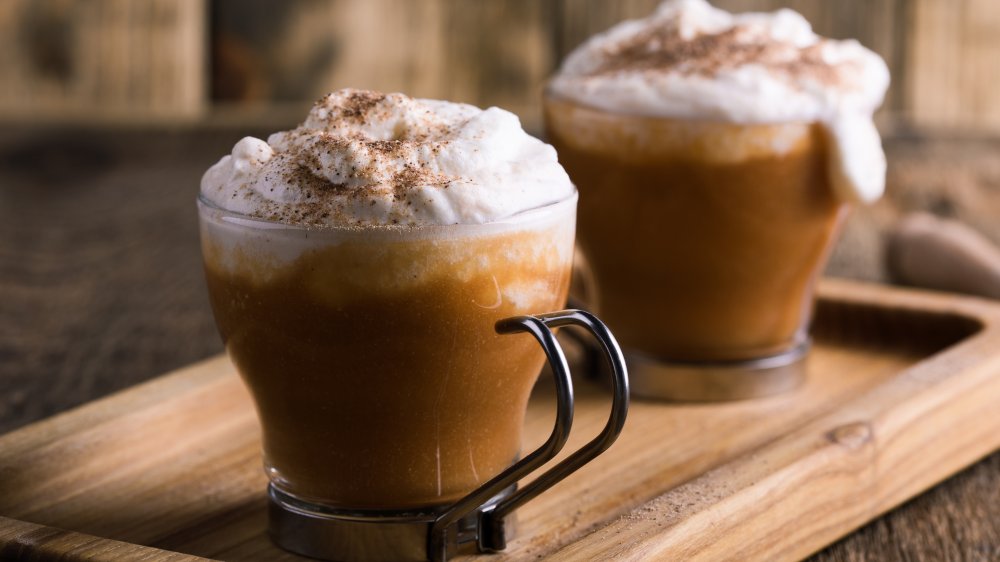 Shutterstock
A Starbucks coffee is all you need at times to spruce up your day and make it a little less boring. The outlet has often been connected to what is referred to as its "secret menu," but these imaginative drinks really aren't that secret at all! Business Insider states that Instagram is filled with posts describing items on the coffee chain's secret menu, which are essentially just drinks that were not created by Starbucks, but have been conceptualized by fans. The secret menu drinks require additions or substitutions that are available as (most) Starbucks locations. However, if you're thinking of trying something from the secret menu, make sure you go with a recipe to avoid confusing your barista who may have no idea what you're referring to. In fact, baristas have repeatedly taken to the internet to complain about this phenomenon, with one Starbucks employee asking fellow employees on Reddit, "Anyone else loathe getting an order from the secret menu?" and saying "It's not making the drink I have a problem with, it's customers who just give me some random name of some random drink that I've never heard of and expects me to know how to make it."
If this stresses you out, do not worry! Help is on hand if you'd like to try this all new pumpkin flavored Starbucks secret menu drink. Fans of the original Pumpkin Spice Latte know Starbucks pumpkin drinks are full of flavors perfectly capable of transporting you to the fall season. If you like the original PSL, you'll definitely want to check out this new drink
If you love Starbucks original PSL, the Pumpkin Cloud Macchiato is for you
If you're a fan of seasonal fall flavors, this all new Starbucks secret menu drink is absolutely worth trying. The Pumpkin Cloud Macchiato is a cold, caffeine-packed wonder that is sweet and — simply put — just amazing. In fact, we think pumpkin enthusiasts in general are bound to like this drink. Delish says that the best way to order the Starbucks Pumpkin Cloud Macchiato is to provide your barista with the full recipe, guaranteeing you get a refreshing drink that's perfect for the early autumn weather. 
Created by secret menu geniuses Totally The Bomb, this recipe has only a few simple steps. The basic thing to ask for is an Iced Venti Caramel Cloud Macchiato, and request it be made with pumpkin sauce instead of vanilla syrup. There's just one more step you need to be aware of: be sure to ask for a generous amount of pumpkin spice sprinkles to be added the top, and voila! Your Pumpkin Cloud Macchiato is ready to transport you briefly to heaven with its sweet blend of autumnal deliciousness.