Here's How Much Papa John Is Really Worth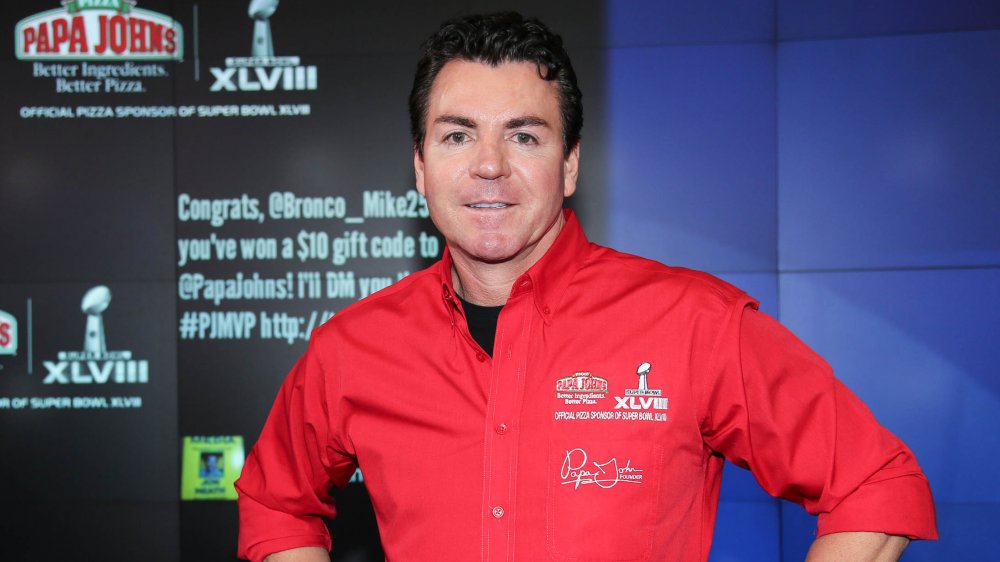 Rob Kim/Getty Images
Papa John's is not just known for its pizza but also for the man who started the enterprise, John Schnatter. The entrepreneur opened one of the biggest pizza franchises in history. He had such a Midas touch that he allegedly insured his hands for $15 million, according to Forbes. But he's far from perfect. In fact, he got into so much trouble in 2018 that he had to leave the company he helped create (via WDRB). The businessman was accused of uttering a racist slur during a phone call, a claim that Schnatter admitted. However, he insisted that this was twisted to make him look bad and taken out of context. "I never dreamed that people that I cared about, that I loved, that I made multimillionaires, would do what they did," Schnatter stated. 
He also claimed that he'd eaten a large number of pizzas from the company in a short period and that the quality had already declined. "The way they're making the pizza is just not fundamental to what makes a Papa John's pizza," he said. The entrepreneur also revealed that he'd actually sold a lot of his stocks and wasn't the biggest individual shareholder at Papa John's anymore. While he was on the Forbes World's Billionaires List in 2017, he lost his position a year later.
He is worth is about $1 billion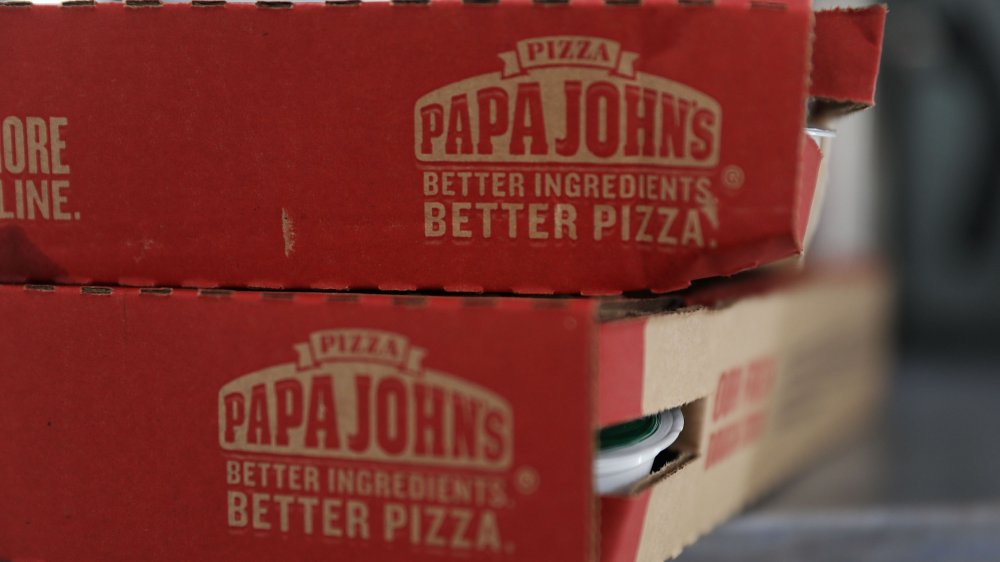 Joe Raedle/Getty Images
You'd think that Schnatter would majorly suffer and see a lasting drop in his finances after courting controversy, right? Well, apparently not. As per Fox Business, the founder of Papa John's was worth about $1 billion in 2017. While his wealth clearly fluctuated, as of September 29, 2020, Forbes lists his estimated net worth at $1 billion. So he has plenty of dough at his disposal even today.
In fact, his home is believed to be the priciest house in Louisville, Kentucky, and the businessman is definitely not afraid to flaunt that. Schnatter has a mansion worth a ridiculous $11 million, according to Business Insider. In an arguably misguided move to reach out to members of the public, he recently showed off his home in a TikTok video while the world continues to fight poverty and hunger in a pandemic. However, he gained over 100,000 followers since he began posting, so he clearly still has some fans.