Details You Never Knew About Chili's Chips And Salsa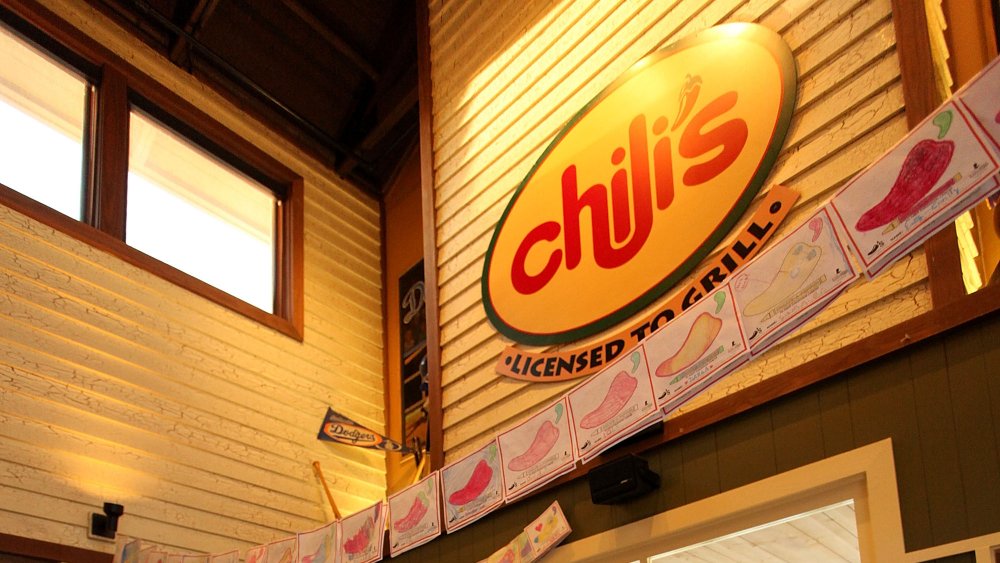 Jesse Grant/Getty Images
Chili's, one of the most popular restaurant brands in the U.S., has managed to make waves among foodies for offering a mix of delectable Tex-Mex food options to the public.The first outlet was opened way back in 1975. As Chili's official site explains, it all began by transforming a post office into a casual, cosy eatery called Chili's. The original plan was rather straightforward. As explained by Mental Floss, the restaurant's founder, Larry Levine was inspired by a chili cook-off. He started his eatery in the hopes that he'd provide his customers with accessible meals including burgers, fries, chili, and tacos. Levine's plan worked and 22 outlets mushroomed into a nationwide chain.
The Chili's brand is now a strong name in the industry and has made its presence felt in 32 countries, as per its website. While Chili's menu offers up a delicious variety of fajitas, salads, burgers, and seafood, you may want to steer clear of the chips and salsa.
Chili's chips and salsa are not healthy for you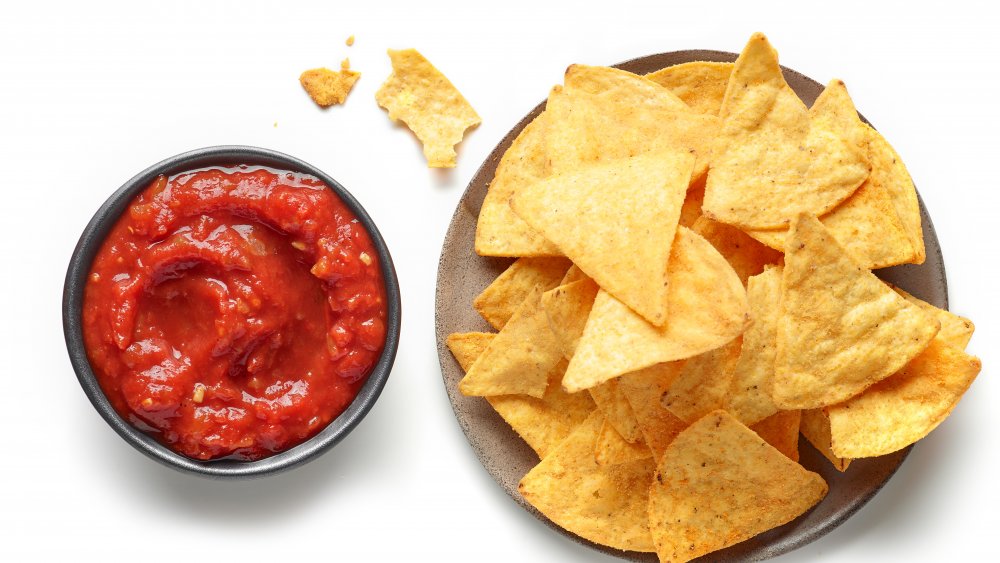 Shutterstock
Chili's is synonymous with its chip and salsa. And for a good reason. The combination is ubiquitous with Tex-Mex cuisine and a regular on the menu. In fact, the restaurant offers complimentary chips and salsa (or a non-alcoholic beverage) to diners on its loyalty program, making the overall experience even sweeter for its fans. 
However, there is a catch. The next time you find yourself reaching for a big bowl of chips and salsa at Chili's, you may want to re-evaluate your options. The freshly made snack may feel rather hard to resist but is not great for your health. At all.
As per Eat This Much, the chips by themselves can be a deadly, potent mix. One 100 gram serving of these bad boys will cost you somewhere around 1020 calories, with 51 grams worth of fat, and 125 grams of carbohydrates — with a measly serving of protein at 12 grams. They're far from healthy and in fact, contain double the calories found in a Big Mac, which is closer to a meal than chips and salsa. Everyone knows they're not going to feel satiated with just chips and salsa, anyway. Perhaps switch this order for something that's not so bad for you like the Margarita Grilled Chicken. Health is wealth, right?