This Is KFC's Most Underrated Menu Item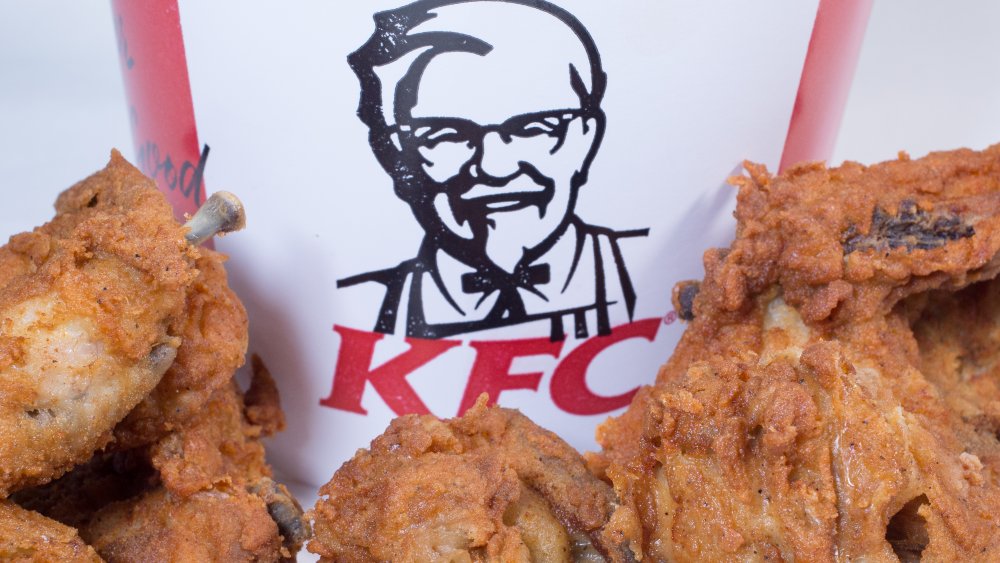 Matt Cardy/Getty Images
Fast-food giant KFC has been ruling the hearts of people globally since 1930. As per the KFC website, the brand is now in over 140 countries, and there are more than 23,000 outlets across the globe. Phew. Its fried chicken is the ultimate comfort food. An arresting description by KFC reads, "Our fresh chicken is carefully rolled 7 times in our secret blend of 11 herbs & spices before being rocked 7 times and then pressure cooked at a low temperature to preserve all the great taste we're known for around the world. We could find an easier way to make chicken, but then we couldn't put our name on it."
For those who want more, there are plenty of other options, such as pot pies, sandwiches, salads, french fries, and more. While the Original Recipe is a crowd favorite, have you ever wondered what the most underrated item is at the restaurant? Here is your answer.
It's the original Famous Bowl
KFC's most underrated item is the Famous Bowl! The blend of mashed potatoes, corn, crispy chicken, and three types of cheese coupled with gravy comprise of the deliciousness that is the Famous Bowl. It's a gorgeous dish that is often overlooked by foodies who are usually dazzled by all the options available at KFC. A piece by Eat This, Not That! named it as the chain's most underrated menu item and described it as "the way to go."
Fast Food Menu Prices describes the Famous Bowl as "different and delicious," adding that "the Famous Bowl has a great balance of taste and texture, and it's all due to the great choice of layering." It's not a perfect meal, and some will even tell you that you should never order a Famous Bowl because it is infamously high in calories and fat. But Fast Food Menu Prices notes that for $3 you get a pound of food, so it should keep you satiated. And, as the site asked, "Who goes to a fast food place to stay healthy anyway?"