The Starbucks Secret Menu Frapp Stranger Things Fans Need In Their Lives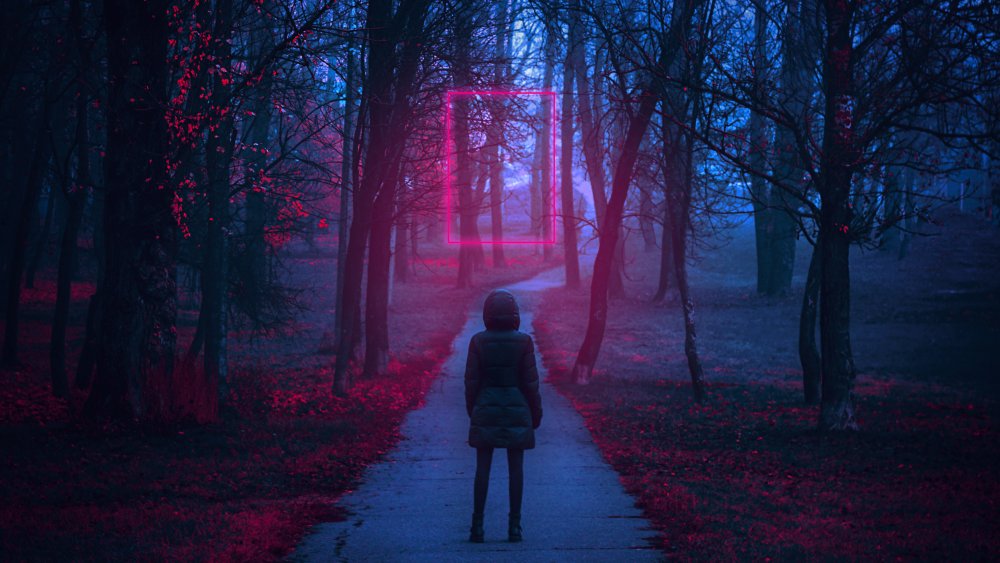 Shutterstock
Starbucks fall-themed drinks are officially in full swing, but if you find yourself wanting something a little more thematic than pumpkin spice or salted caramel flavored drinks, then you're in luck. Totally the Bomb has already given us Ghostbusters, Hocus Pocus, and Nightmare Before Christmas drinks, and they've decided to continue to add one more secret menu concoction to their Halloween collection. Though Stranger Things might not be releasing more episodes anytime soon, there's a new way you can enjoy rewatching old episodes of the spooky Netflix original. Totally the Bomb's latest drink is all about the Demogorgon this time, and is perfect for sipping on while you binge-watch previous seasons (via Delish).
If you've forgotten since watching the show last year, the Demogorgon is a fleshy alien-looking creature with a head that opens up into something that resembling an unhinged venus fly trap or toothy flower petals. Every time those teeth caught someone, there was of course blood spilled, so naturally this Starbucks secret menu frappuccino looks quite bloody too.
How to order the Starbucks secret menu Demogorgon Frappuccino
Some Starbucks secret menu drinks can get complicated quickly and be a bit of a process to request. Fortunately, there are only five ingredients in the Demogorgon Frappuccino, so you shouldn't have too much trouble when placing this order. Simply start with a Grande Green Tea Frappuccino, requesting only one scoop of matcha green tea powder. Next, ask for one pump of white mocha syrup and java chips to be blended in. Lastly, ask for plenty of strawberry puree in the bottom and up the sides of the cup, and a mocha drizzle on top of the whipped cream (via Totally the Bomb). 
What you'll end up with is a sweet, creamy drink with hints of strawberry and chocolate. Asking for only one scoop of matcha green tea powder will tone down the green tea flavor, while still giving you a mild caffeine boost. So, tip your baristas well and visit your local Starbucks soon to try this latest concoction. Your friends would probably love it too if you picked up these drinks before hosting a Stranger Things marathon.