The Wendy's Sandwich With The Lowest Calories Might Surprise You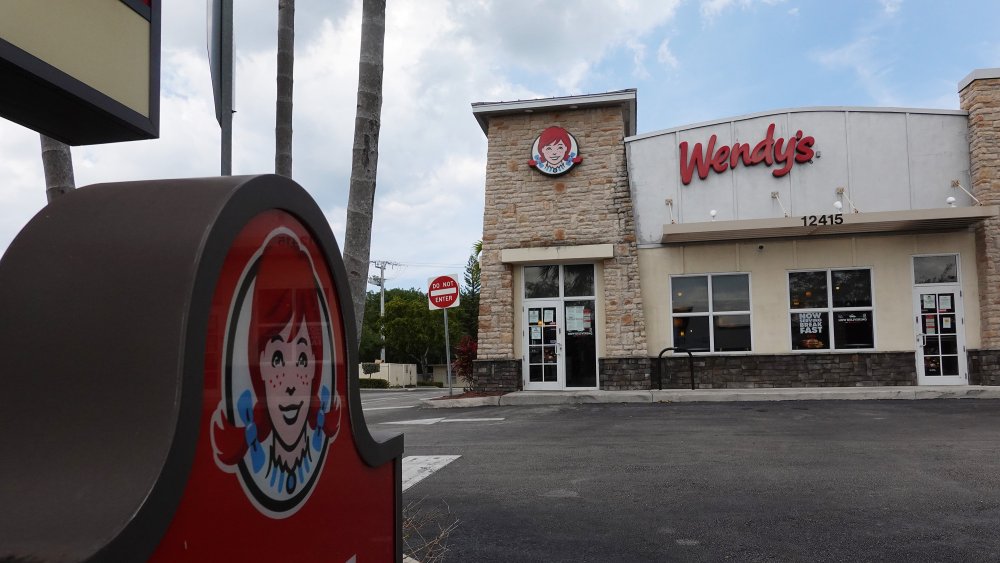 Joe Raedle/Getty Images
If you're trying to watch what you are eating, then chances are you probably don't visit fast food restaurants too often. But sometimes you need something fast, or you're on the way home and it's just convenient. Luckily, there are some options at fast food chains like Wendy's that are not so bad on carbs or calories. Unfortunately, those low-calorie menu items are rarely what you think they should be. 
Salads, for example, are quite surprising when you order them from fast food restaurants. Wendy's Apple Pecan Chicken Salad has 570 calories, 26 grams of fat, and 51 grams of carbs, which you probably would not have guessed at the window. Even their Southwest Avocado Chicken Salad has 590 calories, 41 grams of fat, and 18 grams of carbs (via Women's Health). Other Wendy's items, like some sandwiches and even some of the wraps, are healthier, with fewer calories, carbs, and fat. But you still have to be careful about what you order from the chain.
Stick to this sandwich to save on calories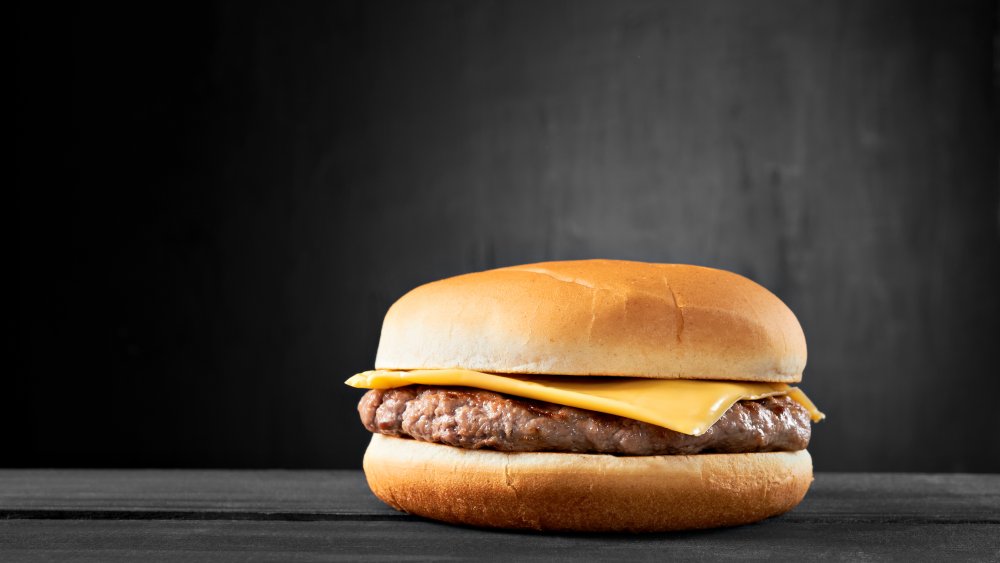 Shutterstock
The Jr. Hamburger is actually the best sandwich you can order from Wendy's, which is great news if you're craving a burger. It's only 240 calories (add 40 calories for the cheeseburger version) with 10 grams of fat and 25 grams of carbs, according to Stack. The Grilled Chicken Wrap is another good option from the chain, especially if you prefer lean meat to burgers. The wrap is only 300 calories, with 13 grams of fat and 26 grams of carbs. A third pick is the Grilled Chicken Sandwich: 380 calories, 10 grams of fat, and 38 grams of carbs. While these are all your best choices at Wendy's, the Jr. Hamburger certainly wins out by a landslide in terms of nutrition.
If you want a whole meal and are looking for the best options in terms of sides, then apple bites are the most nutritious, with 35 calories, eight grams of carbs, and one gram of fiber per serving. A small chili is another option, at 160 calories, four grams of fat, 19 carbs, and six grams of fiber. But, if you love their baked potatoes, just keep it simple, with butter or sour cream. With those toppings, the classic Wendy's side is 270 calories, 61 carbs, and seven grams of fiber.
Eating out at this fast food joint is certainly possible while watching what you eat. Just tread lightly with what you choose.