This Country Has A Burger King Sauna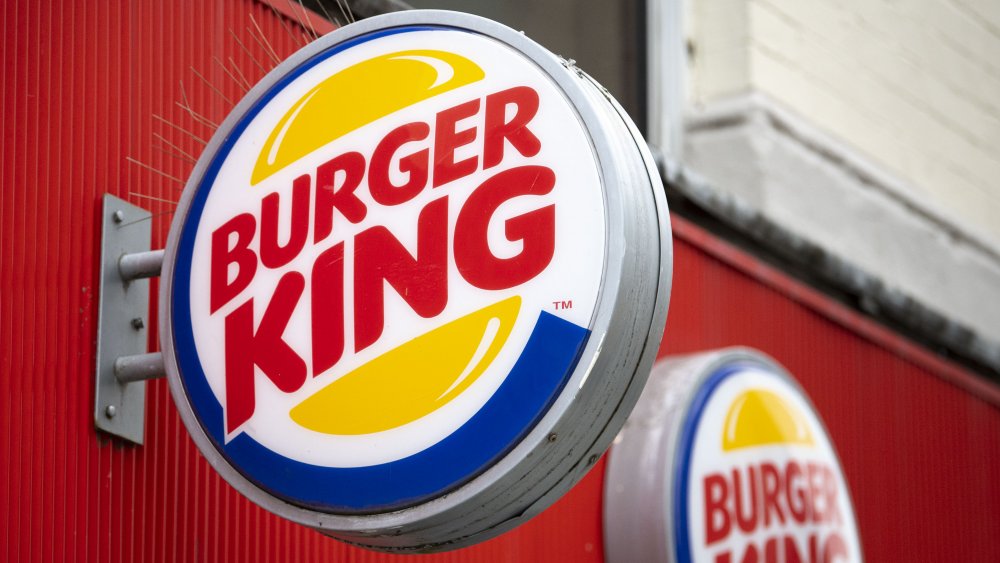 Matthew Horwood/Getty Images
Until Domino's actually builds its pizza parlor on the moon, this may be the most unique fast-food restaurant concept in our solar system. The Burger King sauna comes to you from a country where women used to give birth in saunas: Finland. Today, saunas are still such a prominent part of life there that they're built into ice hockey stadiums as special viewing boxes, according to the BBC, and members of the Finnish parliament debate in a special sauna chamber. 
This makes a sauna in a Burger King in downtown Helsinki, Finland, completely ... logical? In 2016, it cost around $285 to enjoy Burger King's Sauna for three hours (via The Architect's Newspaper), during which you (and up to 14 of your closest friends) could chow down on a Whopper while enjoying exclusive access to locker rooms, a dining area, a TV, and entertainment system, and the option to rent Burger King towels and to buy a Burger King-branded bathrobe for the modest price of 60 euros (via SaunaOnline). In spite of its high price tag, Finns seem to like it. The experience has earned an impressive 3.71 out of 5 stars on the Finnish, sauna booking system, SaunaOnline.
This is what if feels like to eat in Helsinki's Burger King sauna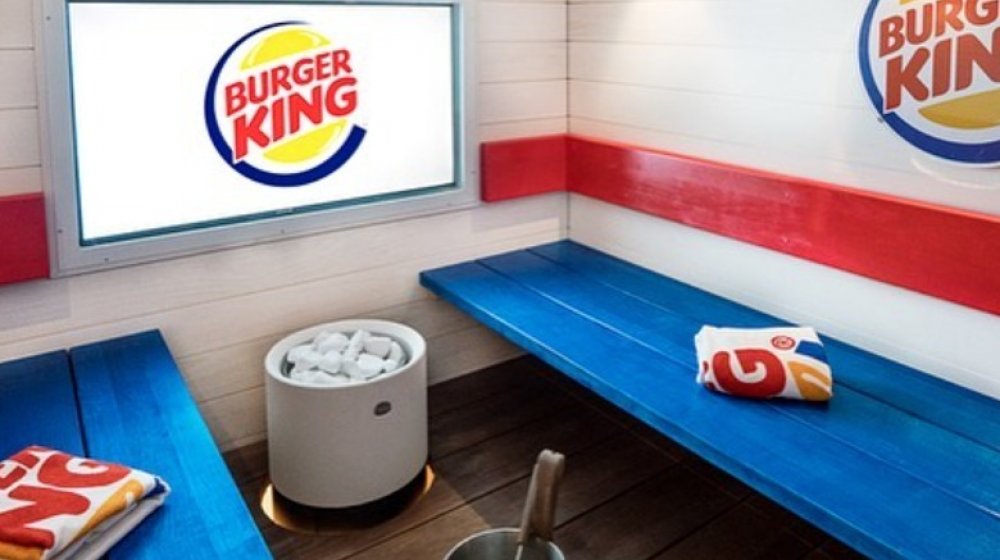 We're going to level with you. We've never gone to Burger King's Helsinki sauna. Nor are we planning to in the near future. But all-American heartthrob Paul Rudd and British comedian Richard Ayoade have (via Channel 4). Paul Rudd wore a Burger King crown into it. "It seems to me that eating burgers, drinking beer, and sitting in a sauna is in violation of several health codes," Rudd observed, happily pouring a bit of lager onto the sauna's hot rocks.   
When Vice journalist, Jelisa Castrodale, went, she called compared the sauna's oppressive heat  "a dragon's a**hole."  Castrodale didn't down a beer in the Sauna like Rudd and Ayoade did. Instead, she ordered up a Whopper, fries, a Coke, and a milkshake. How did it go? "About halfway through my Whopper, I was sure that I'd died at least twice," she wrote. Despite Castrodale's skepticism, Burger King employee Eve Turunen told her that among Japanese and Finnish customers, the sauna was a hit. "The Finnish hockey team had their party here [after winning gold at the World Junior Championships] so it was filled with big, sweaty men," Turunen said. There's a picture of the team in the Suana's private dining area to prove it.