Chick-Fil-A Vs. McDonald's: Which Has Better Fries?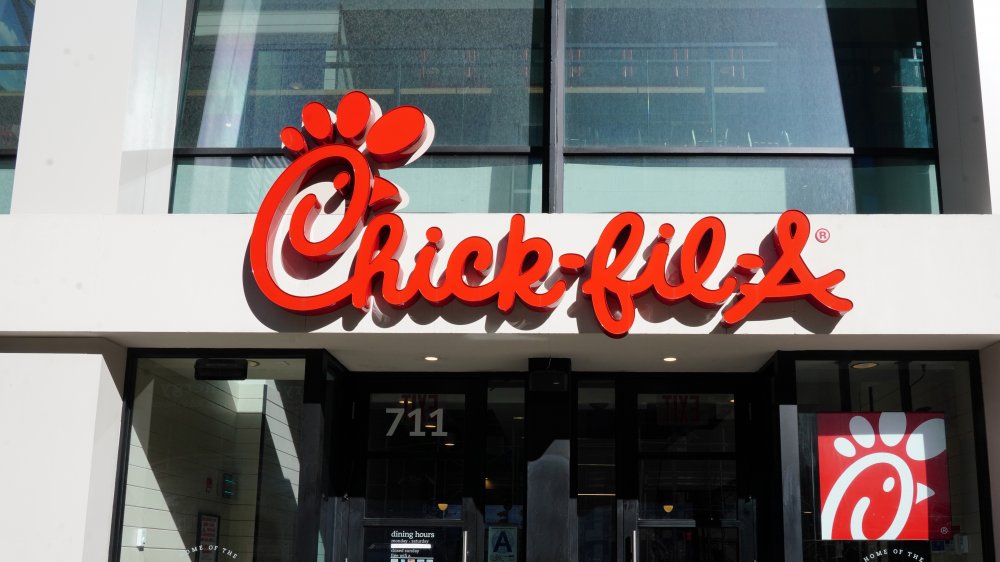 Cindy Ord/Getty Images
Fries are simply an inseparable part of life, right? Whether you prefer dipping them in ketchup or simply like eating them plain without adding anything whatsoever, it's highly likely that you have a preference for fries from a certain fast-food outlet which ends becoming your go-to comfort food on rainy days. Perhaps you like your fries drizzled in cajun spices or enjoy curly fries with a generous serving of cheese as you wash it down with soda. 
No matter what you like, there are several options to choose from such as Chick-fil-A's Waffle Potato Fries with a bit of irresistible barbecue sauce and McDonald's classic fries with ketchup sachets and a whole lot of nostalgia. But what if we pitted these two options against each other to see which one is better? You may be surprised by what we've found. Read on for the full lowdown on which brand wins for their take on french fries.
McDonald's has won this round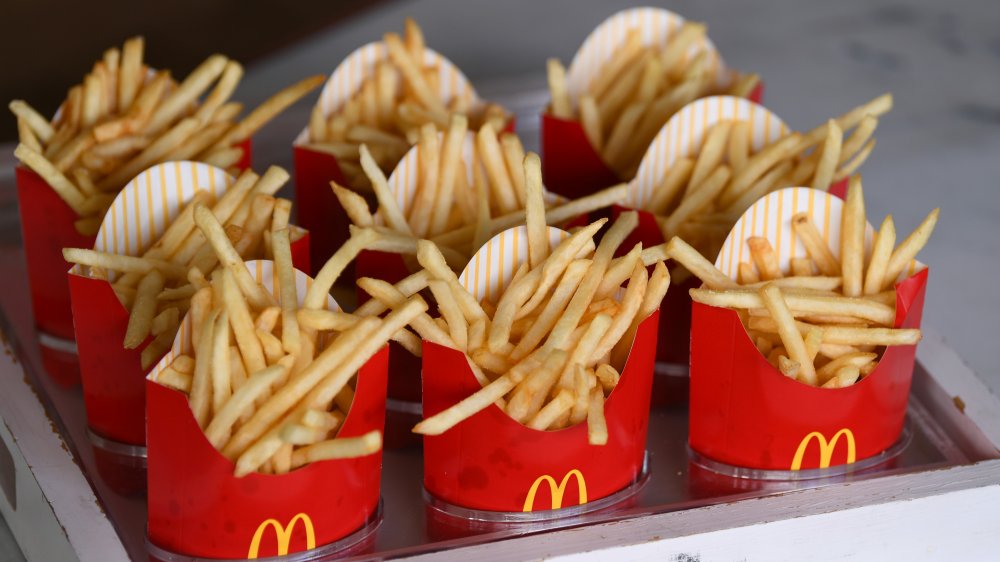 Dave Kotinsky/Getty Images
When it comes to fries from Chick-fil-A and McDonald's, the competition is fierce. An Instagram fan of Chick-fil-A fries wrote a rave review of Chick-fil-A's offering last month. "I used to think McDonald's had the best fries. Then I tried the Waffle Fries at Chick-fil-A with their bar-b-q sauce to dip in and that did it," they said. However, McDonald's still rates very highly for many folks. 
According to Thrillist, McDonald's still beats Chick-fil-A when it comes to fries. The piece does acknowledge that Chick-fil-A's fries beat many of their competitors but don't compare to say, its chicken sandwich, for example. When it comes to McDonald's fries, the article assigns it a spot higher and acknowledges that there's something special about these fries that makes them the gold standard. As per PennLive, McDonald's fries beat Chick-fil-A's in the taste department and are far more satisfying overall. There you go. You know where to go the next time you're craving delicious french fries.