What You Didn't Know About Jewel-Osco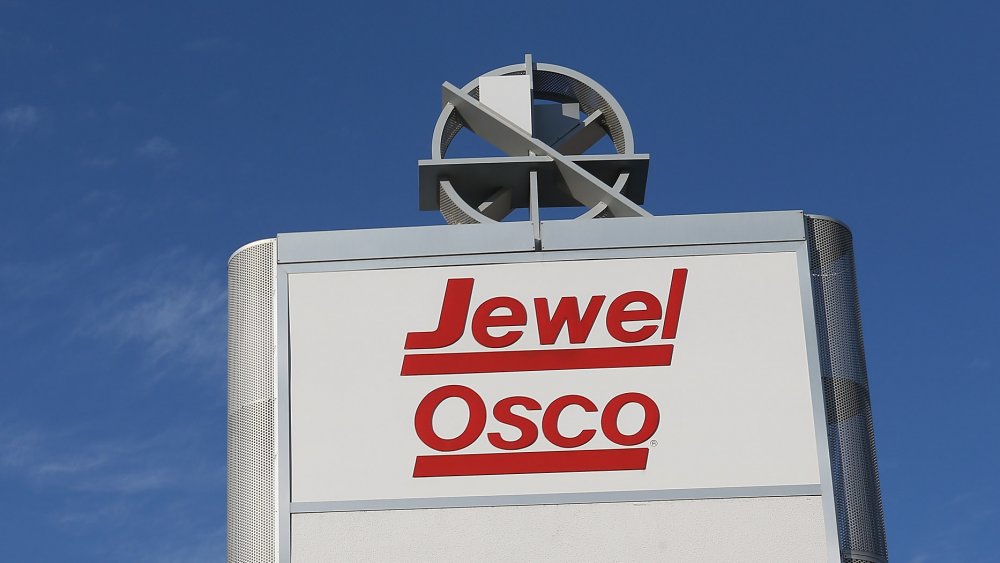 Scott Olson/Getty Images
Midwesterners are no doubt familiar with Jewel-Osco, especially if you live in Illinois – according to the company's website, it has almost 190 grocery stores, with over 180 located in Illinois, four in Indiana, and one in Iowa. But while it's now a popular Midwestern chain, Jewel-Osco hasn't always been a household name in Illinois. In fact, it didn't even start out as a grocery store and hasn't always had the Jewel-Osco name.
According to Jewel-Osco's website, the company was founded in 1899 and was originally known as the Jewel Tea Company. Rather than a grocery store, founders Frank Ross and Frank Skiff put together a team of door-to-door salesmen who sold tea and coffee from horse-drawn wagons. Starting with $700, a secondhand wagon, and a rented horse, the company eventually expanded to add routes across the nation, with salesmen making biweekly deliveries directly to homes.
According to Encyclopedia Britannica, this business model lasted until the 1930s, when the Green River Ordinance prohibited salesmen from going door-to-door. At that point, Jewel moved into the grocery business, becoming Jewel Food Stores, Inc. in 1932 and acquiring Loblaw Groceterias.
How Jewel-Osco got its name
Throughout the mid-1900s, the company continued to change. According to Jewel-Osco's website, beginning in the 1940s, shoppers could place their orders through a catalog and get their groceries delivered to their door. In the 1950s, Jewel expanded its brick-and-mortar stores in west-central Indiana and downstate Illinois. Finally, in the 1960s, Jewel-Osco was born when the company bought Osco Drugs, though according to Encyclopedia Britannica, the company wasn't officially known as Jewel-Osco until 2010.
Instead, through the 1960s and 70s, Jewel began building Jewel grocery stores connected to Osco drug stores. The stores operated side-by-side, and by 1983, most Jewel and Osco stores were housed together under one roof, though they still operated as separate businesses. Today, customers know Jewel-Osco as just one store – you can pop in to pick up your groceries for the week, then stop by the pharmacy section for a prescription. Jewel-Osco has definitely come a long way from door-to-door sales and horse-drawn wagons!