Great British Baking Show Fans Are Upset About The Latest Contestant Departure
The 11th season of The Great British Baking Show began with a bang followed by a whimper. As recounted by the Evening Standard, during a technical challenge in the season opener, a 31-year-old pharmacy worker named Sura accidentally knocked four of the six pineapple upside-down cakes baked by fellow contestant Dave onto the floor, presumably turning them into pineapple downside-up cakes. Sura took first place, but her victory tasted "bittersweet." Her sadness about Dave's cakes reduced her to tears.
Sura didn't just bake with her heart on her apron; she used it as a key ingredient in her creations. Per her Great British Baking Show bio, she was raised in a setting where food conveyed "affection, love, and respect." Her caring nature radiated like heat from an oven and warmed the hearts of viewers. So when it came time to bid farewell to the baking show, fans were heartbroken, their joy upended like so many pineapple upside-down cakes. Perhaps what hurt them even worse was the thoughtfulness and care with which she said goodbye.
Sura added sweetness to a bitter farewell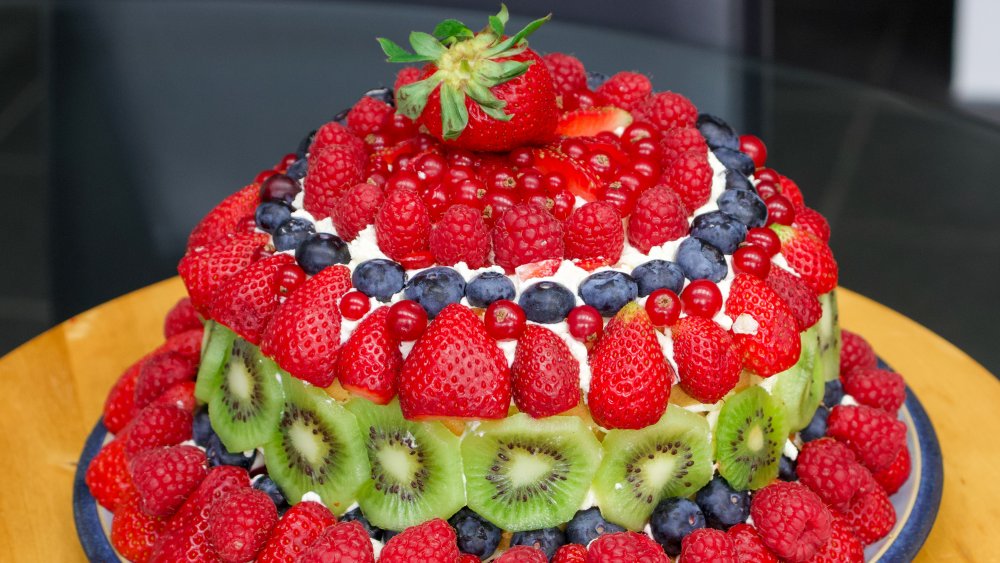 Shutterstock
Sura's run on The Great British Baking Show ended with what might be best described as "death by Chocolate Week." According to Yahoo News, she made a white chocolate cake that was so undercooked that Paul Hollywood and Prue Leith refused to taste it. With that, she was done for. But for many viewers, Sura still took the cake when it came to likability. In fact, one Twitter user declared, "I would have eaten the entirety of Sura's raw cake to keep her on Bake off tbh."
After being eliminated Sura gave people yet another reason to mourn her departure, penning a gracious letter which she shared on Twitter (via Hello! magazine). It read in part: "Class of 2020 most definitely had the best summer. We pushed ourselves and our limits. Pushed our own expectations beyond anything we thought we could do and endured the glares of Sir Paul Hollywood! We got a Pruegasm, many laughs, lots of tears but above all, a brilliant once in a lifetime experience that I will cherish forever."
Fans made it clear that they will cherish her as well. As one remarked, "Sura is the most beautiful and caring and thoughtful member of the tent and seeing her go is devastating." But perhaps we could all take a page from Sura's cookbook of life. "I am gutted but what's done is done," she said. "I'm not going to be bitter about it, I've had a great time."