Burger King Whopper Fans Won't Want To Miss This Deal
Burger King just tossed us a mouth-watering #ThrowbackThursday treat via Uber Eats. Available for a limited time only, hungry fans can grab a Whopper for its 1990s retro pricing of only $.99 each (via Chewboom). We're not talking tiny junior sandwiches or promotional sizes here, Burger King is offering the deal for their regular Whopper — a full quarter-pound of flame-grilled beef accompanied by tomatoes, lettuce, creamy mayonnaise, ketchup, pickles, and thick slices of white onion all served on a sesame seed bun. The sandwich alone usually sells for over $5.00, depending on your location (via Burger King). 
So how does this deal work? Chewboom states that you can claim the offer through the Uber Eats app between Thursday, October 22nd and Sunday, October 25th, 2020. You can only receive this promo price for one order, BUT you can order as many Whoppers as you want at once. The Throwback Thursdays promotion is valid at participating locations nationwide, exclusively through the Uber Eats app. Once you've filled your screen sky-high with tasty burgers, don't forget to complete the meal with all the best '90s throwbacks for a full retro experience.
Make your Throwback Thursday complete with retro duds, movies, music, and more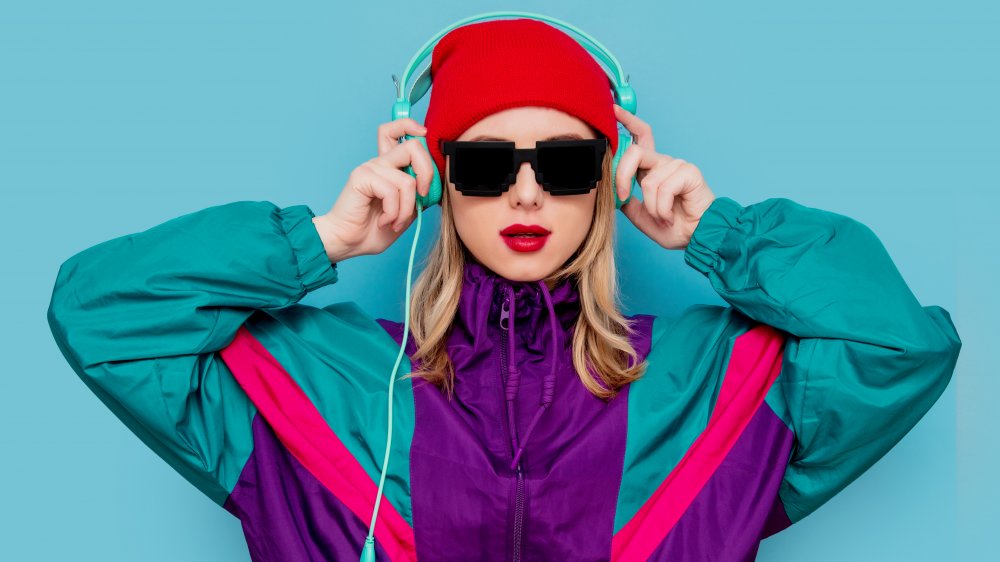 Shutterstock
Unfortunately, you can't add on any of Burger King's sides to your order for their '90s prices – but you can still score some tasty items off their value menu (which launched in the '90s, according to QSR Web) for fairly cheap. To get yourself in the Throwback Thursday spirit, consider breaking out those boxes of colorful '90s gear, strapping on an old Walkman CD player, and listening to some bumpin' tunes. May we suggest Nirvana, The Offspring, TLC, Ace of Base, Sheryl Crow, and Sir Mix-A-Lot for your playlist (via Rolling Stone)? Put your feet up and switch out those plain high top laces for some neon colors that pair nicely with your Hypercolor shirt. 
You could also consider matching your throwback priced Whoppers with a movie marathon including '90s coming-of-age classics such as Clueless, 10 Things I Hate About You, Boyz N the Hood, and Now & Then (via Mom). However you choose to enjoy this delicious deal, it pays to pull your hair back in a fluffy, brightly colored scrunchy. You wouldn't want those lovely locks falling into your juicy burger, after all. Happy Throwback Thursday — hope it's da bomb!