The Real Reason Bobby Flay Is Closing Mesa Grill Vegas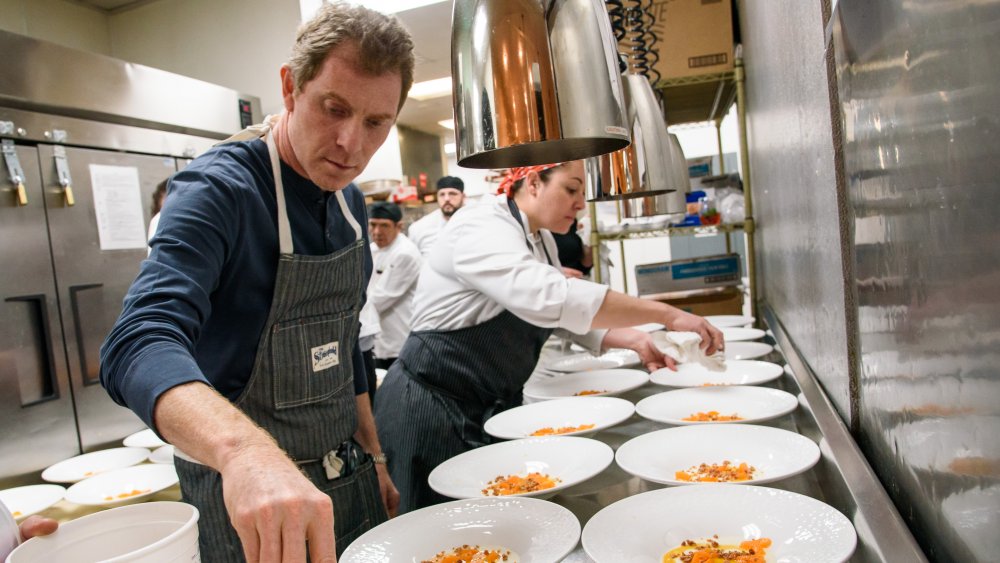 Bobby Flay's Mesa Grill is set to open for its final time on Saturday, November 14. However, as the press release given by Caesars Palace makes clear, Las Vegas is not about to lose one of its brilliant chefs. Rather, in spring 2021, a new restaurant owned by Bobby Flay will launch in the vacancy: Amalfi.
Flay explained that the change in restaurants reflects an evolution in his passions rather than any financial difficulty with the acclaimed Mesa Grill: "We have all learned during this unfortunate pandemic, and one of the things I've held closely to, is to focus on the things you're most passionate about — for me, right now, that passion is Italian cuisine, especially from the Amalfi coast." This will mark the first time Bobby Flay has delved into an Italian restaurant concept, leaving behind the Southwestern styles of cooking that made his name and that of his flagship, Mesa Grill. 
However, for the next two weeks, people can still savor last bites of the meals that have built his brand, such as the Tiger Shrimp and Roasted Garlic Corn Tamale, the Ancho Chile-Honey Glazed Salmon or the New Mexican Spice Rubbed Pork Tenderloin. Reservations are still being taken and can be made on Caesars Palace's website. 
New horizons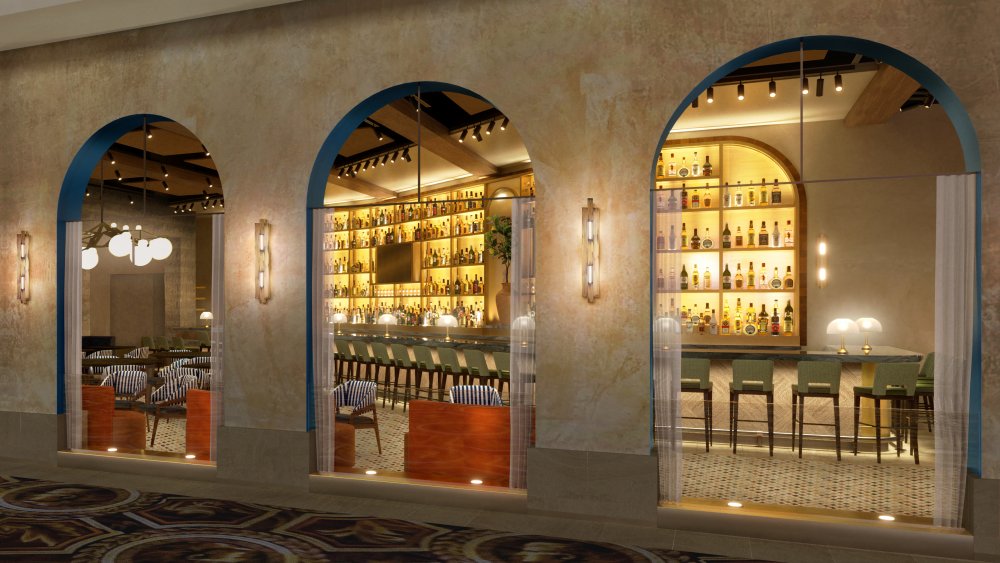 Food from Amalfi differs from Italian-American food with its focus on fish caught from its coast. In part, he explained to the Las Vegas Review-Journal this was needed to differentiate his cooking from other Italian restaurants in Caesars Palace: "[If] you want chicken parmigiana, you walk a hundred yards and you're at Rao's. If you want a lobster pasta with yellow tomatoes and Calabrian chilies, you're going to come to Amalfi." After all, why bother competing with a champion when you could offer something different? 
To play upon this difference, Amalfi will boast a "market" with the day's catches and a fishmonger to explain each fish's characteristics to the guest, including where it came from, when it arrived at Amalfi, and how it would be prepared for the guest's supper. The menu as a whole will center on the fish-centric theme, offering green tomato risotto with sea scallops and Osetra caviar and paccheri with scorpion fish, cherry tomatoes, and green garlic in addition to the aforementioned lobster pasta.
As exciting as Amalfi may sound, however, it marks an end of an era for Bobby Flay. The Las Vegas Review-Journal points out that while Mesa Grill did begin in New York and later expanded to the Bahamas, the Las Vegas version remains the final one to fall. "Every restaurant has a run," Bobby Flay said. That said, Flay would not say that Mesa Grill is gone forever. So, we'll see where he heads.