Instacart Just Made An Important Change For Aldi Customers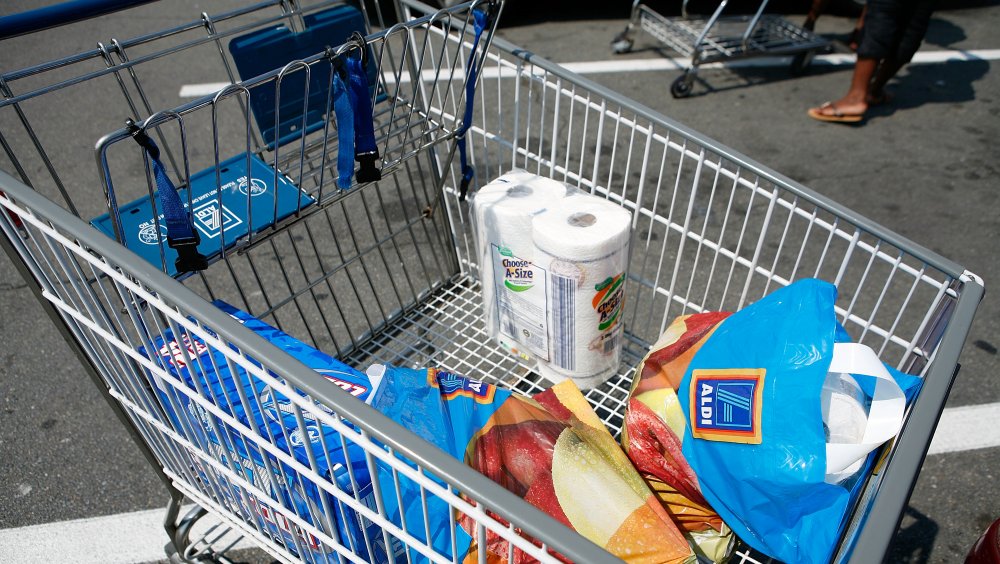 Alex Wong/Getty Images
Instacart and discount grocer Aldi want to make it easier for those enrolled in the Supplemental Nutrition Assistance Program (SNAP) to buy food, by allowing electronic benefit transfer or EBT to be used to settle food purchases (via Supermarket News). The program is meant to kick off across 60 Aldi stores in Georgia, before moving to Illinois, California, Florida, and Pennsylvania in the next few months. The collaboration allows for customers to shop with Aldi through Instacart by setting up a profile, and entering EBT food card information when it asks for a payment method. Customers are then asked to input their zip code to find a participating store. Per SNAP guidelines, customers who want to use SNAP will need another form to settle payment on non-food items – and these include taxes, tips, and fees.
While online grocery shopping might be viewed as a premium service, Tech Crunch points out that it can be an invaluable help because Instacart allows customers to compare prices. It also saves time when a customer is stretched for time because of work and family commitments.
The coronavirus pandemic has triggered food insecurity across the country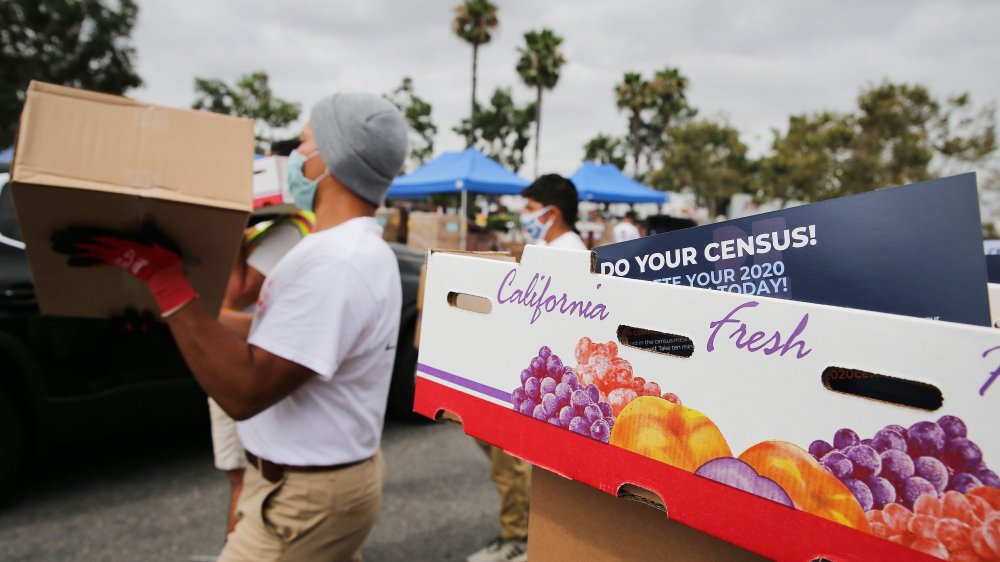 Mario Tama/Getty Images
In a joint release, Instacart's President Nilam Ganenthiran said the collaboration was important to the company, because "at Instacart, our mission is to create a world where everyone has access to the food they love and more time to enjoy it together. As the nation continues to grapple with the effects of COVID-19, we recognize Instacart has an opportunity to increase access to fresh, nutritious food and pantry staples by unlocking EBT SNAP payments for online grocery delivery and pickup services in communities across the country."
Instacart's latest addition comes as unemployment continues to spike across the country. Feeding America says food insecurity is on the rise, and it estimates that as many as 54 million people could go hungry as a byproduct of the coronavirus pandemic. The USDA says 35 million had food-related problems in 2019, and in 2018- that number was 14.3 million. Most households that struggle with food insecurity don't qualify for assistance programs like SNAP and need help from food banks for support.