The Untold Truth Of Wendy's Mascot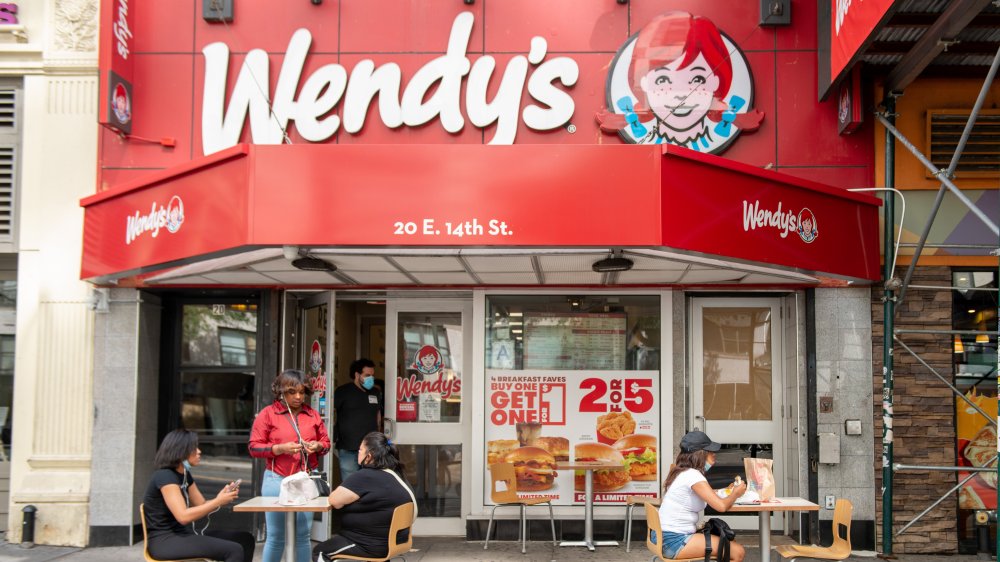 Alexi Rosenfeld/Getty Images
"Wendy, pull your hair up in pigtails." Dave Thomas had grabbed a camera. He snapped a couple of shots of his eight-year-old daughter and seemed pleased. "Yep, it's going to be Wendy's Old-Fashioned Hamburgers." That's what Wendy Thomas-Morse remembered for a piece celebrating Wendy's 50th anniversary on their blog The Square Deal.
Born Melinda Lou Thomas, Wendy Thomas adopted her nickname due to her and her sibling's inability to pronounce her name, as explained by People. After working with Colonel Sanders for a decade, Dave Thomas appreciated the effect of a persona and saw potential in a Wendy.
Being the original mascot for Wendy's was only worth the burgers she got paid for attending the first store's opening. According to Wendy Thomas-Morse's memories, her mother used pipe cleaners to hold her hair in place for hours on end. It wasn't until she left home for college, though, that the enormity of the Wendy's franchise began to sink in: "I went to University of Florida, so when I'd drive back to Columbus, I knew I could always stop at a Wendy's and have my dad's 'home cooking' — and that's when it really sunk in for me. I thought, this is really cool. It's like being at home."
However, before Dave Thomas died, he apologized to his daughter for naming the franchise after her: "He explained, 'I should've just named it after myself, because it put a lot of pressure on you.'" Still, she has considered the franchise her legacy to continue.
The family's all in on the Wendy's mascot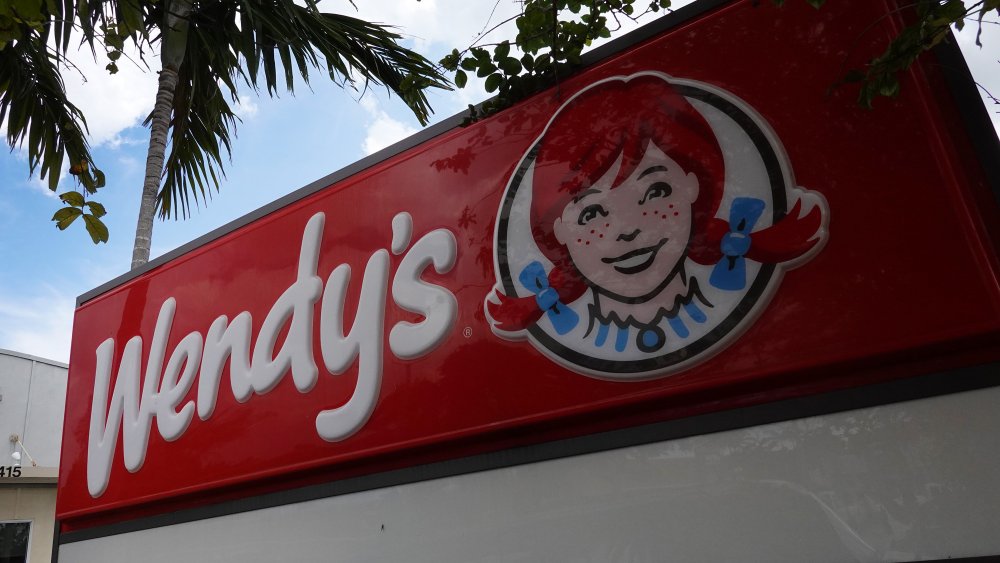 Joe Raedle/Getty Images
While many would distance themselves with a brand logo modeled after their younger self, Wendy Thomas-Morse has embraced it, even to the point of using the name Wendy when she is acting as a spokesperson. The spur for this decision seems to be Dave Thomas's death in 2002. Before that, as Bloomberg notes, she had sold the five Dallas outlets she operated. Afterward, however, the family felt adrift: "We just felt this big hole in our heart. We thought of Wendy's because it was Dad."
By 2010, she and her siblings had 33 franchises to their name, according to the Las Vegas Sun. The article also commented on how the new burger line Thomas-Morse was promoting would mark the first time she would appear in a commercial, showing her integrate herself even further with the Wendy's brand identity. Taking on such duties has worked in her favor. At least, according to Celebrity Net Worth, which puts her total net worth at $100 million in part because, as a 1990 article from People notes, she owned 8 percent of Wendy's stock.
Wendy Thomas-Morse defines her attitude towards Wendy's at the end of The Square Deal: "I love this brand ... Why wouldn't I? It's our business. Our family business." And, in that vein, her nephew, Sean Thomas, was reported by Eater to be opening his own burger outlet in Chicago in May. Wendy's name and mascot came from one member, but the enterprise includes the whole family.