What You Should Know About Gwyneth Paltrow's New Goop Coffee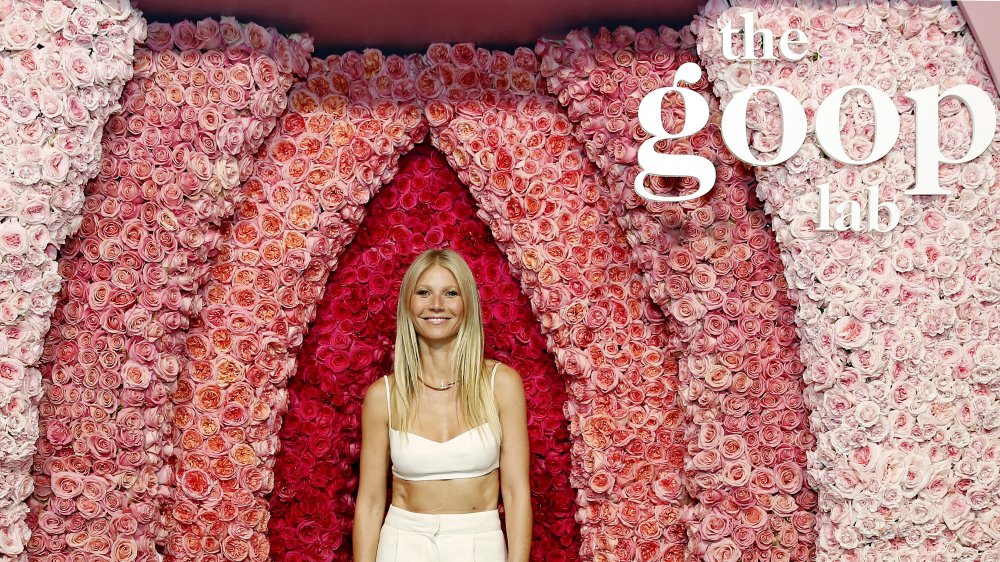 Rachel Murray/Getty Images
You might be skeptical when you hear about anything Gwyneth Paltrow is telling you to ingest. Paltrow, along with her wellness label Goop, have been known to give some pretty terrible health advice in the past, according to Business Insider. Not to mention, the Goop Lab Netflix series was slammed by Simon Stevens, the chief executive of England's National Health Service (via BBC). Furthermore, the company had to pay $145,000 for making unscientific claims in 2018. However, when it comes to coffee, you can't go too wrong, right?
According to Delish, Goop just launched it's own brand of coffee, and it comes in a terrifically eye-catching package. The clean Goop-branded pink and white bags hold 12 ounces of coffee and are being sold for $28 each. Though the price tag might sound steep at first, it is a fair trade coffee that supports a woman-owned sustainable and ethical farm. The coffee is grown by Astrid Medina, a third-generation farmer, in Tolima, Colombia. Medina runs the farm with her husband and sister, and she won the "Cup of Excellence" in 2015, which is a high and notable honor in the coffee industry (via Vogue).
This is what Goop's new coffee tastes like
Once the coffee beans are harvested and shipped to the United States, they're roasted by Common Room Roasters in Newport Beach, California. Ultimately, the gourmet coffee shop brings out a complex flavor profile that highlights the beans' floral notes. Brewed, it is common to taste hints of peaches and honey, too. "It's the richest, best-tasting coffee we could find, and the farmer, Astrid Medina, is a brilliant female founder I'm so proud to support," said Paltrow to Vogue.
Goop's website describes the coffee as deep, complex, and balanced, according to Fox News. The whole-bean Arabica coffee is consider a medium roast too, so it isn't too far on either spectrum and should appeal to many coffee drinkers. If you spring for the joe, Goop suggests adding your favorite alternative milk, such as oat milk, to the coffee or just drinking it black. According to Delish, the company even created a guide to brewing your perfect cup to ensure it's just right from the start. To try Goop's new coffee, you can head to their stores in California or order online at goop.com.