The Untold Truth Of Tic Tac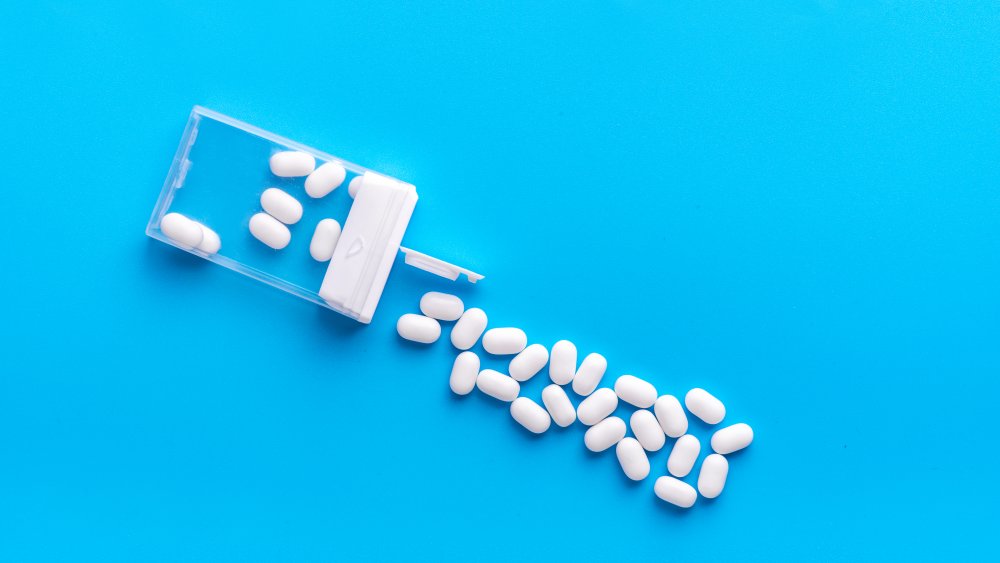 Shutterstock
There is something incredibly nostalgic about Tic Tacs. Although everyone knew they were mints, they couldn't help to think of them as candy as well — a fact that has been debated by several Reddit users (the final verdict was that mints are technically candy as well). From fresh mint to orange to apple, everyone had their favorite flavor of this refreshingly tiny pellet (via Tic Tac). 
According to Spoon University, there is even a wrong way to eat Tic Tacs. The report cites how the lid has a special little notch on it that allows for the proper disbursement of one Tic Tac at a time. The mints have been around for quite some time, as they were invented in 1969 by the founder's son during the legendary Summer of Love. Since then, it has been one giant leap into the world of refreshment for people across the globe, according to the brand.
Tic Tacs are Italian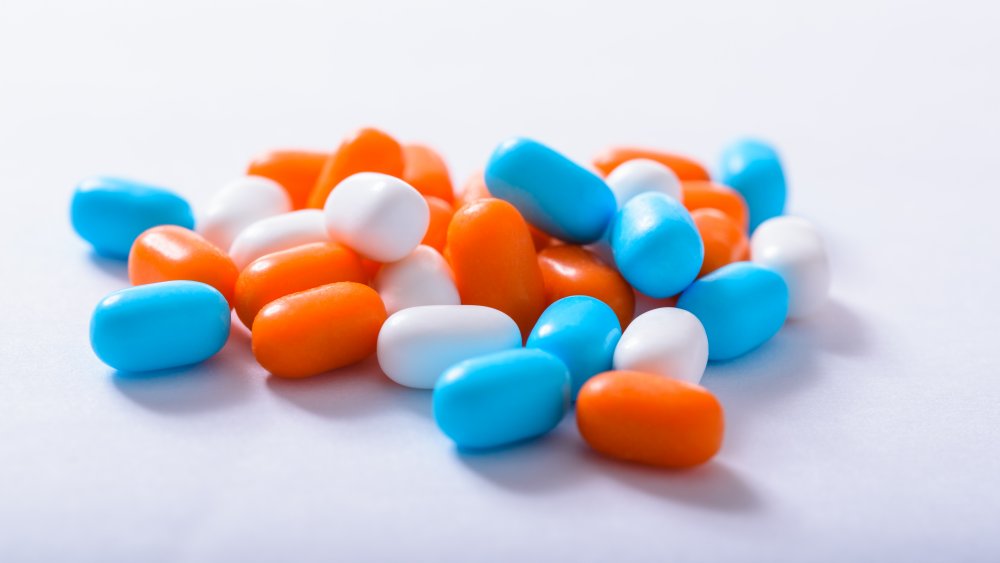 Shutterstock
Despite their popularity within the United States, Tic Tac mints are in fact not American (via Statista). Spoon University details that Ferrero, the Italian candy company that also makes goodies like Nutella, Kinder Chocolate, and Ferrero Rocher, also makes Tic Tac (talk about range). Rewind&Capture explains how Pietro Ferrero, the founder of Ferrero, created the company in 1946 as an experimental food lab in an effort to support his wife's pastry shop. One such creation that came out of the Ferrero lab? Chocolate bars that were mixed with hazelnuts as a way to minimize overall costs for the company. 
Then about 20 years later, in 1969, Ferrero's son Michele took over the business and Tic Tacs were born (via Rewind&Capture). But the Tic Tac name wasn't added until much later, the small mints were initially called "refreshing mints" before the name was changed. Tic Tac asserts that the new name had been inspired by the sound the little box made when it was opened and closed.
Tic Tacs' composition and nutrition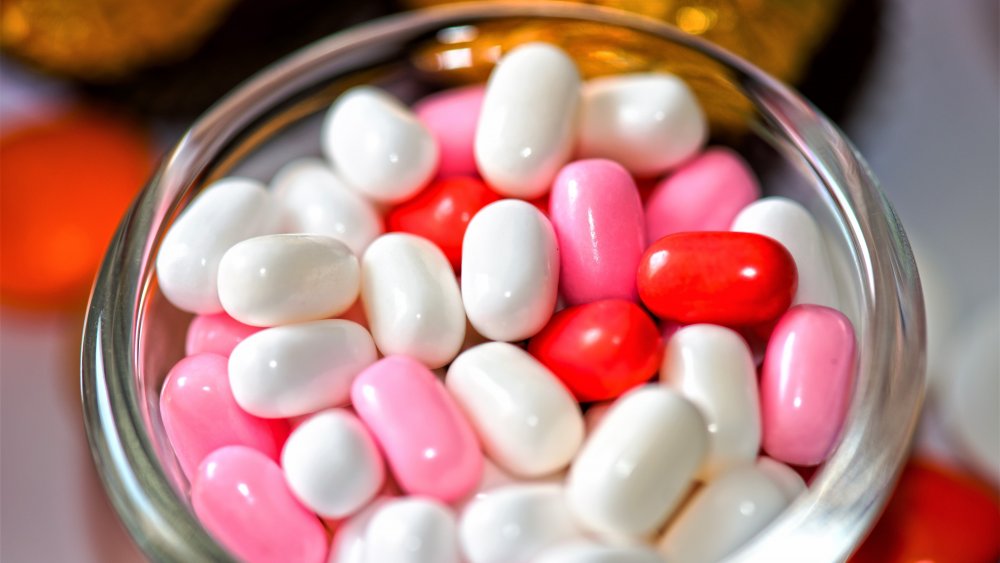 Shutterstock
According to Calorie King, five Tic Tacs are equal to just ten total calories and it would take a person about one minute of running, cycling, or swimming to burn off those ten calories. Tic Tac mints have less than 0.5 grams of sugar (per mint) and are labeled (per the Food and Drug Administration) as having zero grams of sugar per serving (via Tic Tac). The mints also have no traces of peanuts or any other tree nuts as the ingredients do not call for them and they're prepared and manufactured using equipment that doesn't process nuts. 
Pop Culture Fandom reports that the ingredients are sugar, maltodextrin, tartaric acid, natural and artificial flavors, rice starch, gum arabic, filling agent (magnesium stearate), artificial colors, and a glazing agent (carnauba wax). Tic Tac mints are even gluten- and GMO-free, according to the official website. Candy Warehouse asserts that there are at least nine different flavors available, many of which are mint, including: wintergreen, powermint, freshmint, mint candy, green apple, melon mango, sweet strawberry, cinnamon spice, and cherry passion zest. It's quite the wide range for such a tiny treat!