What You Should Know About Alka-Seltzer's New Gum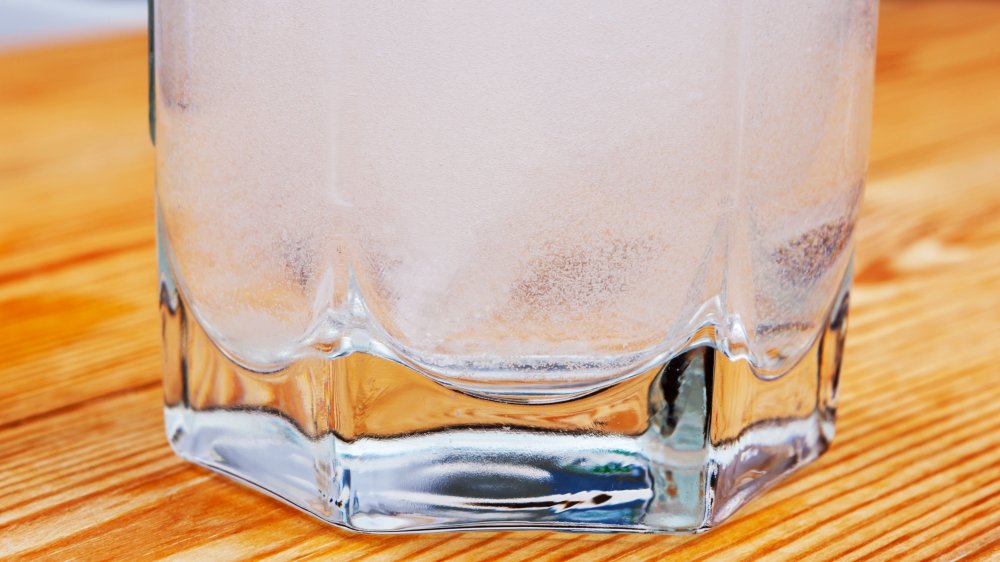 Shutterstock
Heartburn has to be one of the worst things to go through, especially if you're rushing around on an important work day and don't have time to pause and take a break. According to Alka-Seltzer's official website, the tablets work as an antacid that fights the evils of acidity while also treating the pain of indigestion with aspirin. The brand that has been around for over 80 years markets itself as an effective solution for pesky troubles like acidity, headaches, and body aches from indigestion that can come after enjoying spicy dishes.
The brand doesn't just have medication. It offers its customers a range of heartburn solutions such as gummies for heartburn relief as well as "chews" in flavors like strawberry and orange creme.
Now, Alka-Seltzer has also come up with gum for those who are looking for relief on the go from heartburn and want an easy and effective solution. Whew. Here's what you need to know about Alka-Seltzer's new gum.
Alka-Seltzer gum is meant to help you fight heartburn quickly
Publicized as the only antacid gum on the market, Alka-Seltzer's antacid solution is available in two flavors: cool mint and peppermint. According to Food Beast, the solution is rather discreet and perfect for all those occasions when you're out and about and need a really quick solution to heartburn without making things too obvious. For example, consider this: You're out for lunch with your partner and their parents, devouring spicy fast food when you feel the first signs of heartburn set in. Ouch.
The Alka-Seltzer Extra Strength Heartburn Relief Gum promises to deal with your situation quickly ... and quietly. The gum has dual layers and can let you kill two birds with one stone: Its "cooling flavor crystals" leave you with fresh breath coupled with relief from heartburn. Seems like you won't have to bother finding a glass of water to dissolve your Alka-Seltzer in again if you prefer to chew your way to minty, acid reflux relief.