How To Get Wendy's Honey Butter Chicken Biscuit For Free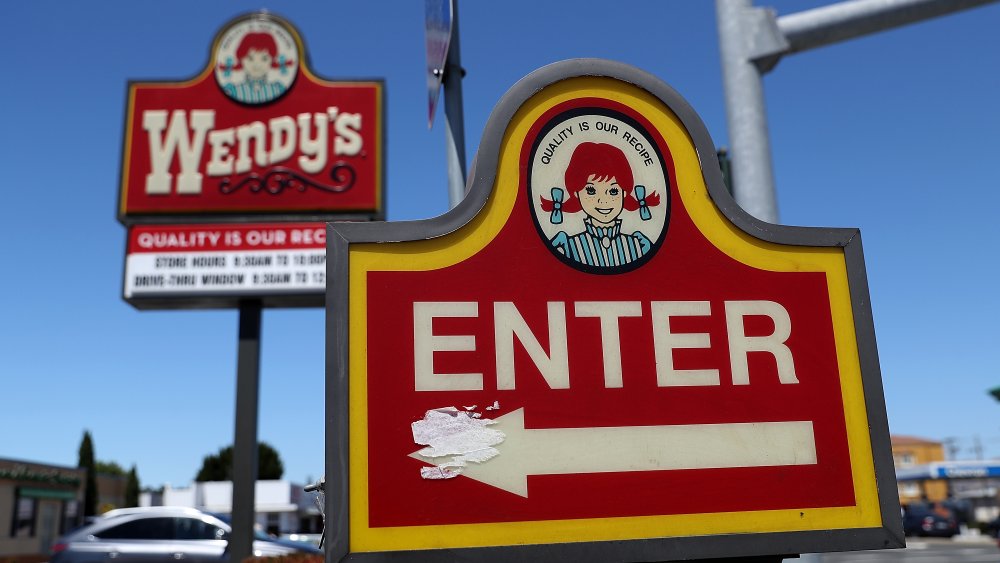 Justin Sullivan/Getty Images
Some mornings are just difficult to get up and moving through your routine. When there's a free hot breakfast on the line, though, it can be a lot easier. Wendy's is giving away free honey butter chicken biscuits to customers for a limited amount of time. So if you want to be one of the few who gets to take advantage of this deal, you'll need to do so quickly (via Thrillist).
All you have to do to pick up a free honey butter chicken biscuit is download the app if you haven't already and make a purchase from the Wendy's app. You can buy anything else on the menu to get a free honey butter chicken biscuit, which means you could get two breakfasts for the price of one, really. If you haven't downloaded the app yet, it's really time you do. There are tons of great deals offered all the time.
What is the honey butter chicken biscuit?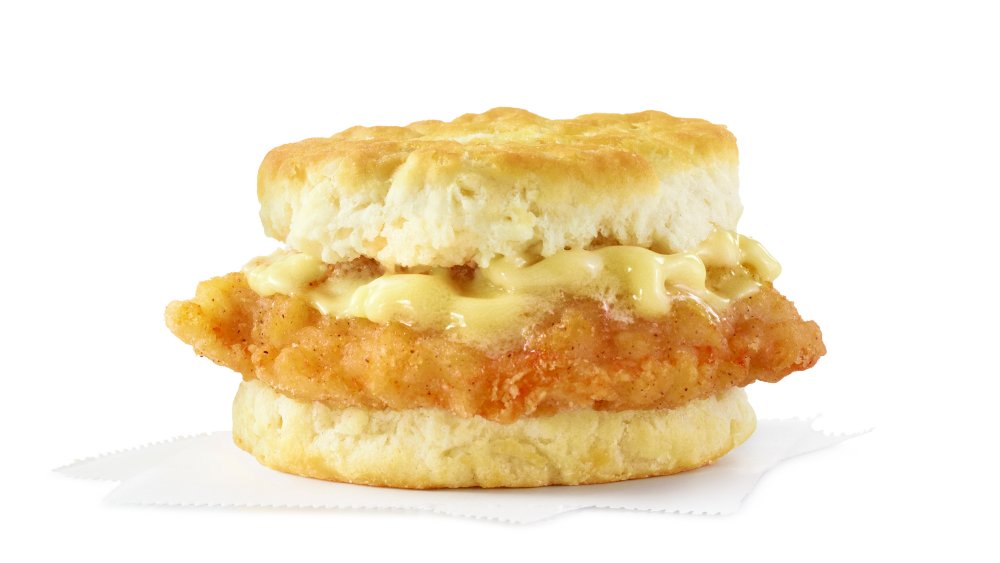 Wendy's
If you're not already familiar with Wendy's breakfast menu, then it's time to get acquainted, too. They have plenty of delicious options, but this honey butter chicken biscuit is definitely worth trying. It's certainly not your run-of-the-mill chicken biscuit breakfast sandwich. This mouthwatering version is made with a fluffy buttermilk biscuit that's fitted with a crispy fried fillet of chicken. To top it all off, Wendy's added maple honey butter to balance out the savory with something a little sweet (via Delish). You'll get crunchy and soft textures right along with the perfect blend of flavors — what more could you ask for?
If that isn't enough to convince you to download the app and sign up for Wendy's rewards, then you should know about the other deals that the chain is currently offering. Customers who use the app can get $2 off any breakfast combo or premium combo. Plus, you can get a free drink with any purchase too (via Wendy's). The fast food chain rolls out new deals all the time, so download the app today to keep up with the latest.