The Real Difference Between Carne Asada And Carne Adovado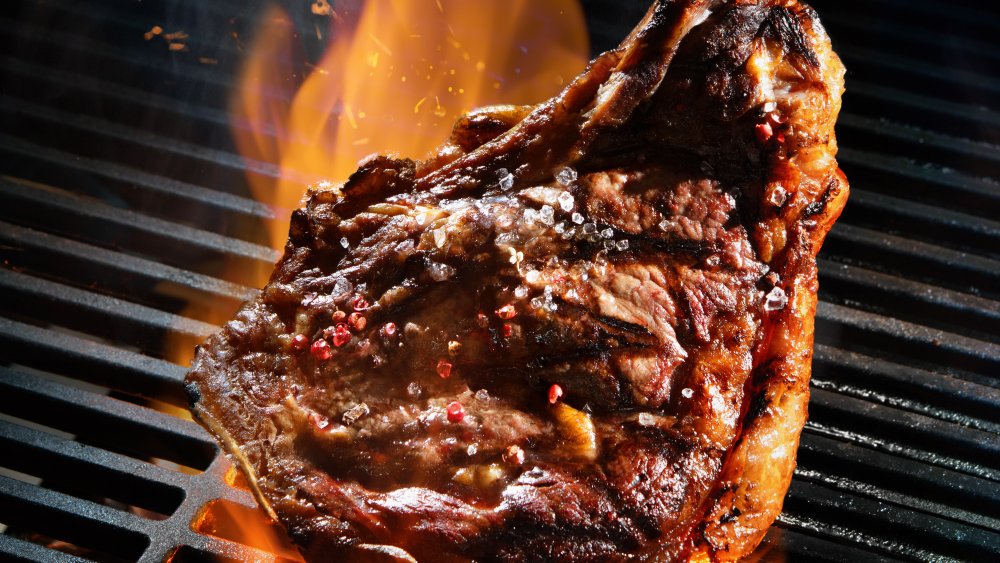 Shutterstock
Carne asada is wildly popular and well-known, but are you familiar with carne adovado?
A celebrated, traditional New Mexican dish carne adovado is characterized by The Spruce Eats as a large hunk of pork that is braised slowly in a rich liquid redolent of red chile powder. It is warming, slightly spicy, and immensely satisfying. If you're hesitant about spicy ingredients, do not fret! Reds chiles are typically quite mild. Just be sure that you have set aside enough time to let the pork braise and fully cook through, resulting in uber-tender, luxurious meat that is coated in the rich, delectable sauce.
Carne asada, on the other hand, is basically marinated steak that is grilled, sliced thinly, and typically served on tortillas, as explained by The Spruce Eats. Whereas carne adovado takes hours to braise and cook through completely after marinating and seasoning, carne asada can be grilled or roasted in no time. According to Ifood.tv (via the Wayback Machine), "carne asada" translates to "roasted meat," and it hails from Latin America. The specifics of how it's prepared may vary regionally, but It is often made with a lime-centric marinade, and skirt steak is typically used as the cut of meat. It is essentially a form of barbecue and sometimes enjoyed during large celebrations and gatherings.
Rich foods with rich histories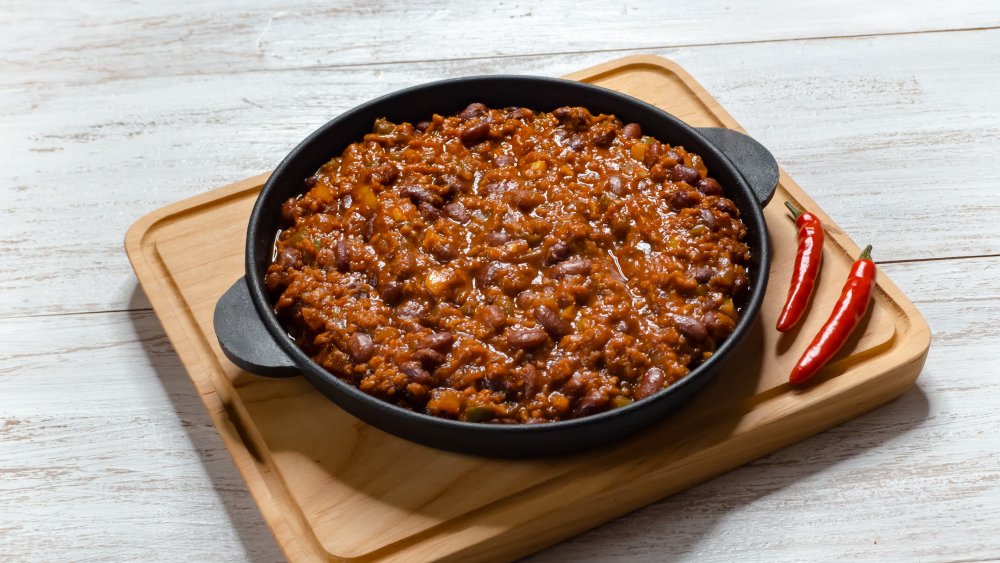 Shutterstock
Carne adovado is a point of pride throughout New Mexico and a staple dish for the community — and for good reason. The iconic Rancho de Chimayo is said to be one of the first restaurants to put carne adovado on the map (via Serious Eats). A piece in The Post and Courier notes that Arturo and Florence Jaramillo founded the restaurant in 1965 to attract customers interested in trying New Mexico's "country" cuisine. The story also calls carne adovado the "signature dish" of the restaurant. In the first year after Rancho de Chimayo opened, New York Times restaurant critic Craig Clairborne lavished praise on the place in a review.
Carne Asada also has a history worth celebrating. According to Taste Atlas, carne asada tacos were history's first-ever tacos, created as early as the 1500s! Back then it may have been cooked on hot coals. The modern version of the meat can be found in stores throughout Mexico and south-central America. No matter if you're enjoying carne asada or carne adovado, you can't go wrong! Rich in flavor, culture, and history, both carne asada and carne adovado are incredible options that you can enjoy any time of day.