The Surprisingly Expensive Treats On Oprah's Favorite Things List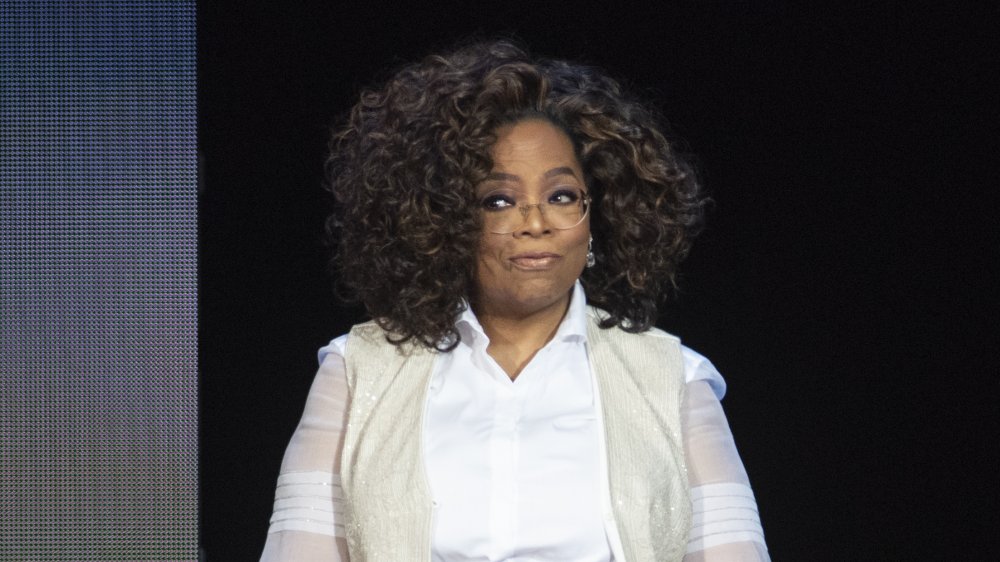 Tom Cooper/Getty Images
We may receive a commission on purchases made from links.
If you're already starting to worry about what to gift friends and family this holiday season, then it's time to take a look through Oprah's Favorite Things gift guide. This year, Oprah's list has shifted to focus on promoting black-owned and black-led companies that the tastemaker believes are more than deserving of support (via Oprah Magazine). "It is my hope that this year's list will inspire you to express your gratitude for the people that matter most," she said (via New York Post)." And to support more Black-owned businesses all year round." Rihanna's Savage X Fenty line made it onto Oprah's list as well as some items made by Winfrey's relatives.
While there are tons of great, reasonably-priced items on Oprah's legendary gift picks list for this year, there are also some surprisingly high-ticket items. Though the items appear to be premium, beautifully made treats, the price tags some of those products come with are still kind of hard to swallow.
These are the food items with high price tags
The first two surprisingly expensive items on Oprah's list are chocolates. The Golden Brownstone Gift Set is a set of six bars of chocolate that are basically edible art. Each looks like a New York City brownstone and they are stunning. The six bars of chocolate will set you back $50, though (via Amazon). There's also a set of eight chocolate turtles for $55. That makes each truffle close to $7. The four-ounce pieces of luscious chocolate are filled with caramel and nuts then hand-wrapped for freshness.
If you're looking to splurge on amazing kitchen staples, then Oprah has you covered too. You can get two 16.9-ounce bottles of EXAU Italian Extra Virgin Olive Oil as a gift set from Calabria for $78. The olive oil comes from trees raised on an estate, and they are anywhere from 11 to 80 years old. Finally, there's the $96 Cup of Te Luxe Organic Tea Set which includes six canisters of tea in various flavors. You can pair that with the $50 unfiltered, raw honey from Zach and Zoe Sweet Bee Farm. So if you're feeling flush, go ahead and splurge on these items.