This Ingredient Swap Makes Muffins Keto-Friendly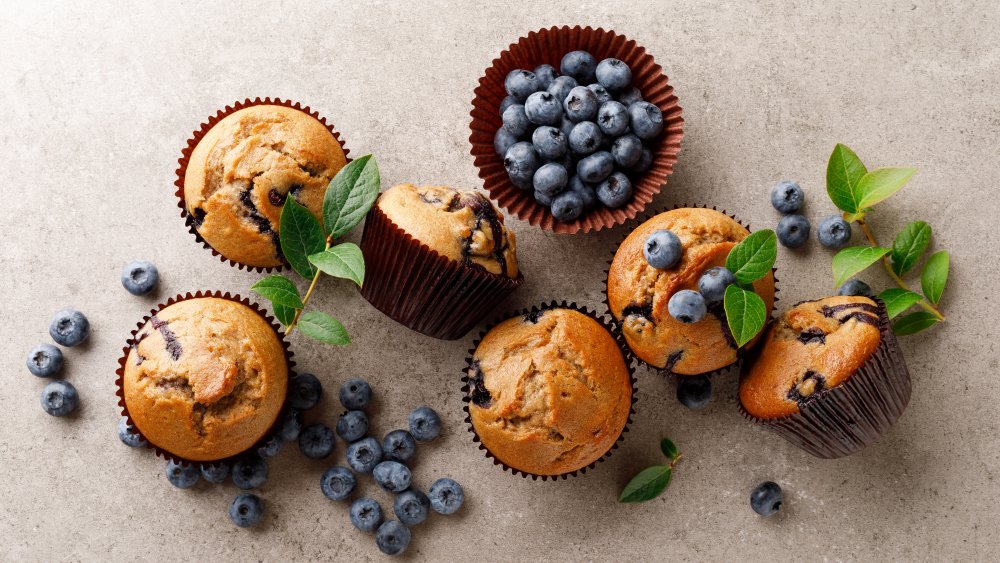 Shutterstock
Sometimes there's nothing better than enjoying a baked good or pastry with your morning cup of coffee. It's a little indulgence that makes the day easier to slide into. Muffins can have terrible nutritional information though, especially if they are laden with sugar. Fortunately, you can manipulate the ingredients to make muffins fit your needs. Whether you want to make healthier muffins or muffins that suit your dietary needs such as keto or vegan, the delicious baked good can still be a part of your day.
One key ingredient that needs to change for muffins to become keto-friendly is milk. Cow's milk contains a lot more carbs than the unsweetened versions of certain milk alternatives. One cup of whole, skim, or one percent cow's milk contains 12 grams of carbs. One cup of almond milk, however, only has one gram of carbs. One cup of coconut milk only has two grams of carbs while soy milk has four grams of carbs. So, opting for a milk alternative will help minimize the number of carbs in the muffins making it a better fit for those who follow a keto diet (via Healthline).
Use this ingredient to replace flour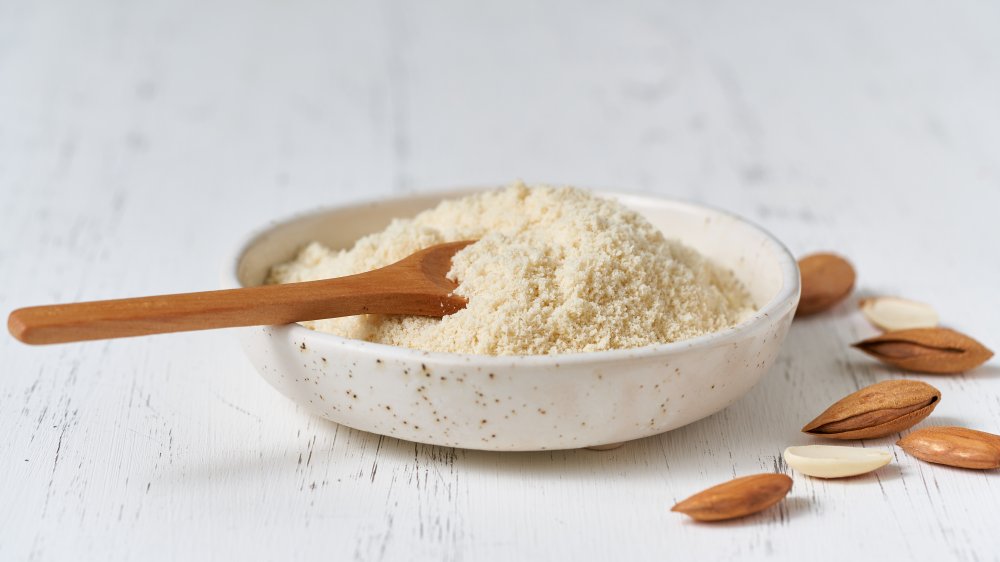 Shutterstock
Another key ingredient that needs to be swapped to make muffins keto-friendly is the type of flour you use. Instead of using regular wheat flour, you'll need to use an alternative such as almond flour, though others like macadamia flour or sunflower seed meal work well, too. Blanched almond flour is best for keto muffins because it provides a moist muffin with a fine and delicate crumb that's true to form. Even almond meal isn't a great swap since it doesn't yield as good of a taste or texture. So stick to blanched almond flour (via Wholesome Yum).
To make keto muffins, just combine the blanched almond flour with your favorite keto-friendly sweetener as well as baking powder, sea salt, coconut oil, unsweetened almond milk, eggs, vanilla extract, and blueberries. You'll end up with scrumptious blueberry muffins that you can eat every day without feeling guilty. Otherwise, you can put some away in the freezer to save for later. However you enjoy your keto muffins, it's worth trying to make them.