IHOP's To-Go Holiday Family Feast Makes Brunch A Snap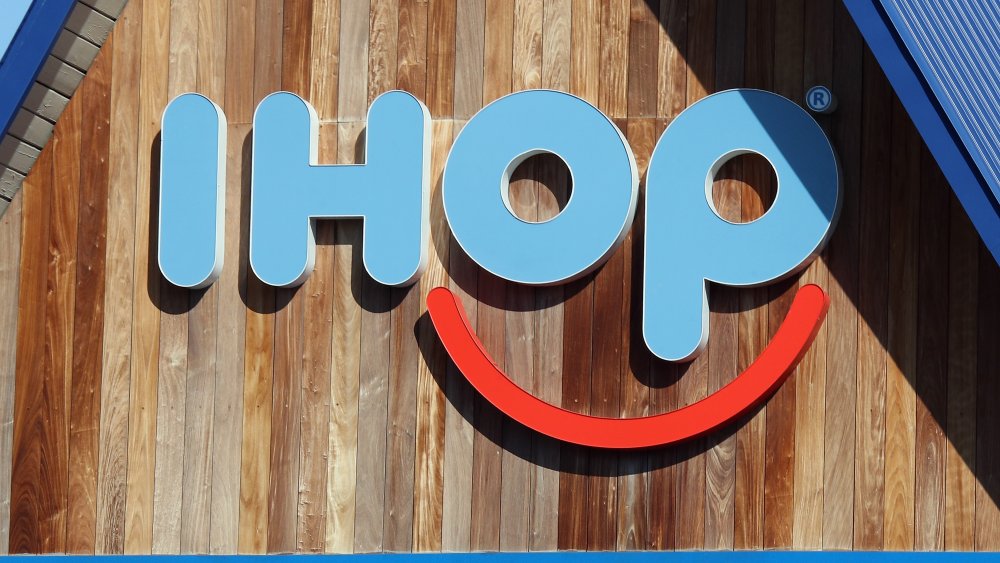 Bruce Bennett/Getty Images
The International House of Pancakes, popularly known as IHOP, was first founded in 1958 in Los Angeles. According to the brand's official website, the eatery has expanded to over 1,650 outlets in different parts of the world. Its expansive menu includes several options, such as pancakes, crepes, omelettes, chicken sandwiches, steakburgers, French toast, Belgian waffles, and more. 
Here's a fun fact that you may not know about the restaurant chain: IHOP used its full name until 1973, when it decided to officially to stick to its popular acronym "IHOP," as reported by CNN. Moreover, the brand doesn't shy away from trying out fun experiments. For instance, IHOP playfully changed its name to "IHOB" in 2018, referring to the fact that the restaurant was now offering burgers. Its fun experiment paid off, and how. IHOP's sales shot up, helping the brand immensely. 
And now, IHOP has come up with an interesting offer for those who love their breakfast options. Read on for everything you need to know about the latest promotion.
You can customize to your heart's content
As per a report by Delish, you're in for a treat if you enjoy IHOP's breakfast offerings. For those who remember, the brand offered some interesting options in March this year. Basically, IHOP's cereal pancakes were a hit, with some top-notch choices like Cinnamon Toast Crunch pancakes, Crunch Berries pancakes, and Fruity Lucky Charms pancakes. The brand is now outdoing itself by letting its fans work with something truly extraordinary: a pancake party kit that lets you customize delicious stacks and recreate the magic at home for the entire family!
The Holiday Family Feast kit is available across the US and is as festive as it gets, with eight scrumptious buttermilk pancakes coupled with scrambled eggs, hash browns, and an option to choose between bacon or sausage. We're not done yet: The party kit has some exciting topping options, such as Oreo cookies, strawberries, milk mousse, and sprinkles, that will allow you to experiment to your heart's content. So, when will you be heading to the nearest IHOP to get your hands on a kit?