What You Need To Know About Hot Ones' New Sneaker Collaboration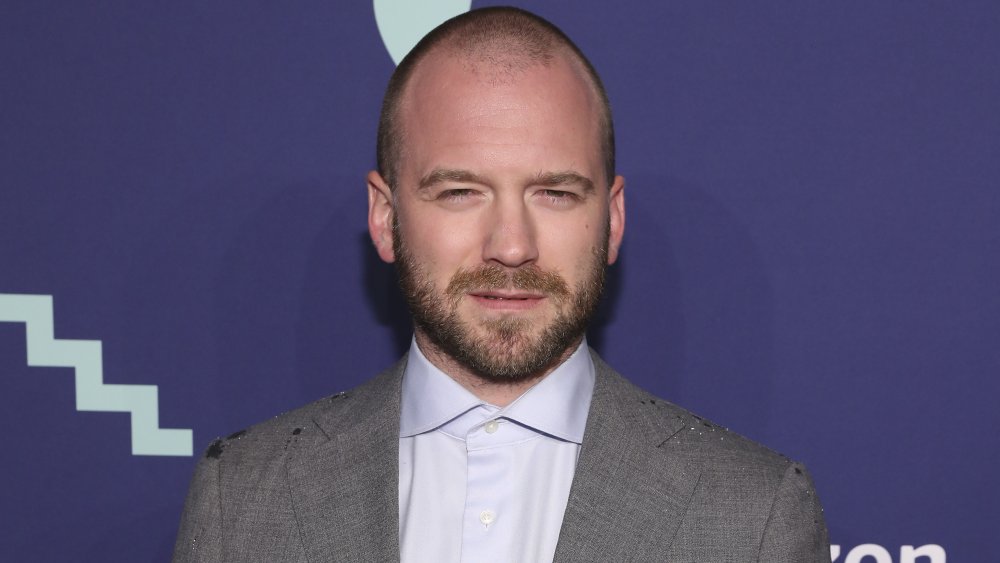 Bennett Raglin/Getty Images
First We Feast's YouTube show Hot Ones, hosted by Sean Evans, is popular for a reason. Succinctly put, the show gets its guests to eat super spicy wings while answering a bunch of deep questions posed by Evans. Sounds simple enough, right? Well, as noted by The Verge, the heat levels only increase with each wing, and doing the show isn't a task for the faint-hearted. As Evans says in his episodes, "It's the show with hot questions and even hotter wings."
The show has had some rather high-profile guests making an appearance over the years. Renowned chef Gordan Ramsay, for example, decided to show up after his kids started loving the show and asked him to be a part of it. Evans and his team put in a lot of work to make Hot Ones what it is, investing plenty of time in research as they come up with questions for the interview-based show.
Now, riding on its success, Hot Ones has now come up with a rather interesting sneaker collaboration. Here are the details.
These shoes are one of a kind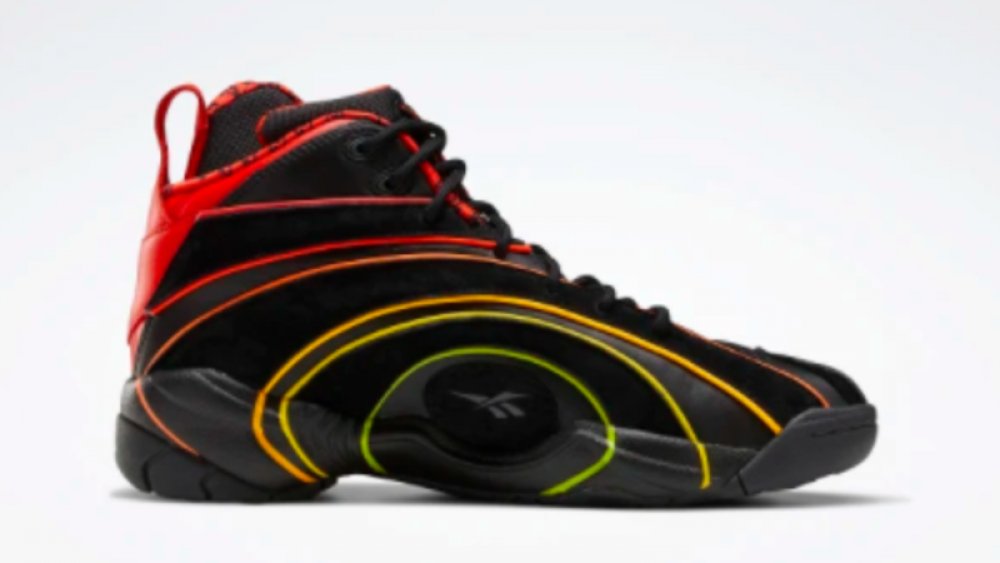 Reebok
As reported by Food Beast, Hot Ones has teamed up with Reebok to come up with some special sneakers that explore the idea behind the show. There are three interesting options worth looking at: the Club C "Mild," Classic Leather "Medium," and Shaqnosis "Hot" models, which essentially reference the show's spice levels. Every shoe will come in custom Reebok x Hot Ones packaging with, erm, tissue paper that you can use as a bib in case you're planning to celebrate with a side of spicy wings after your shoes arrive!
Enthusiasts and fans of the show can even get their hands on special Reebok x Hot Ones T-shirts that are available in red and black and have some rather cool crossover graphics. Imagine teaming your T-shirt up with ripped jeans and Hot Ones-themed sneakers. Pretty hot, eh? The shoes will be up for sale across the world on Reebok's official website starting November 19. Who's excited?