McDonald's Has Exciting News For Vegans And Vegetarians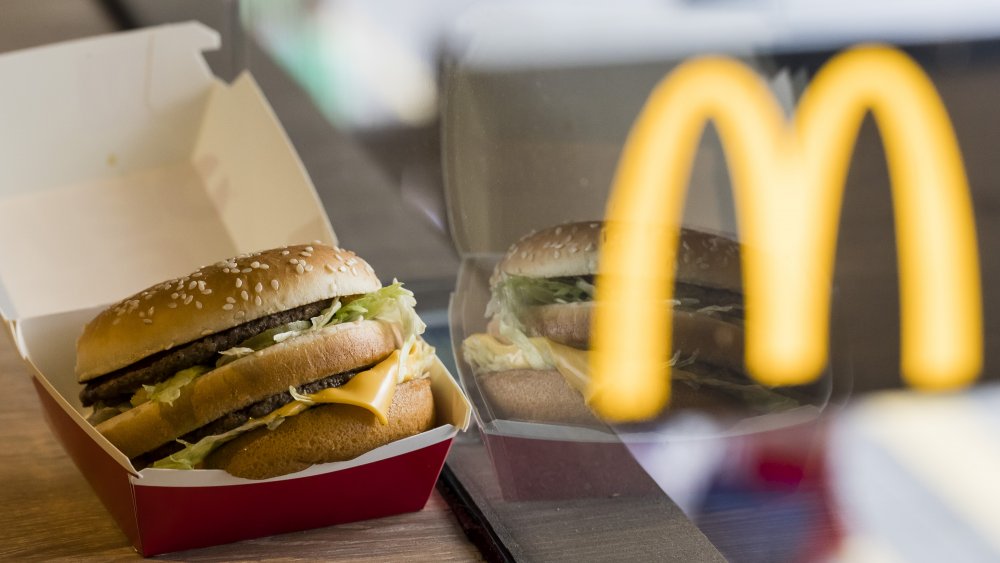 S3studio/Getty Images
Long gone are the days of french fries cooked in beef tallow, McDonald's just announced the new McPlant line of plant-based burgers. This news is giving veggie lovers something to celebrate, as this will provide some real offerings to vegans and vegetarians beyond french fries or salad when looking for quick-service food. McDonald's has previously experimented with Beyond Meat burgers in Canada (via CNBC). The fast-food giant has also tested plant-based options in Germany with the Big Vegan (think vegan Big Mac), a Garden Gourmet patty by Nestle, a McVegan in Sweden, and an El Veggo in Finland (via Plant Based News). There have also been experiments with veggie wraps, plant-based nuggets, falafel, and even a vegan happy meal, although these have yet to reach primary U.S. markets. 
Details of what items are in the McPlant line are murky, but the classic fast-food chain plans to make plant-based burgers and likely plant-based chicken options too. Exactly when we'll be getting these new proteins has not yet been confirmed, but we do know that McDonald's hasn't rushed major rollouts of these previous test options.
This announcement is Beyond confusing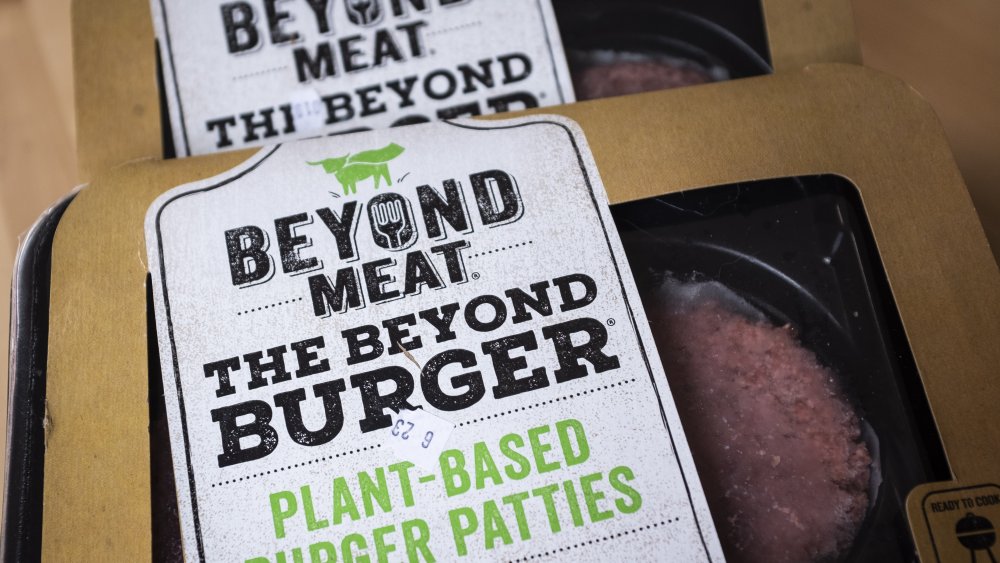 Drew Angerer/Getty Images
A Beyond Meat spokesperson said the company assisted in creating a plant patty for McDonald's new line and indicated that Beyond Meat would also supply McPlant food. However, while McDonald's seemed quite willing to verify that they have worked with Beyond Meat, it would not say whether they will work with the plant-based supplier on the McPlant line. "We have a relationship with Beyond Meat, where they supported us in our Canadian test market," McDonald's CEO Chris Kempczinski explained to CNBC's Carl Quintanilla. "We haven't made a decision yet about how we're going to be and which suppliers are supporting our global rollout, so I don't want to comment on that." Beyond Meat shares tanked, tumbling 28 percent after McDonald's recent announcement combined with a disappointing third-quarter earnings report. 
What this means for consumers is that we might not have a good gauge on what this new burger will taste like. While Beyond Meat remains hopeful their product will be the winner, they aren't the only game in town when it comes to tasty meat substitutes, and it's possible the fast-food chain is still testing out different options. What we do know is the taste, like the rest of the Golden Arches menu, will be exclusive to McDonald's. Says Ian Borden, the president of the company's international business, "McPlant is crafted exclusively for McDonald's, by McDonald's" (via Business Insider).