What To Know About Walmart's Massive Romaine Lettuce Recall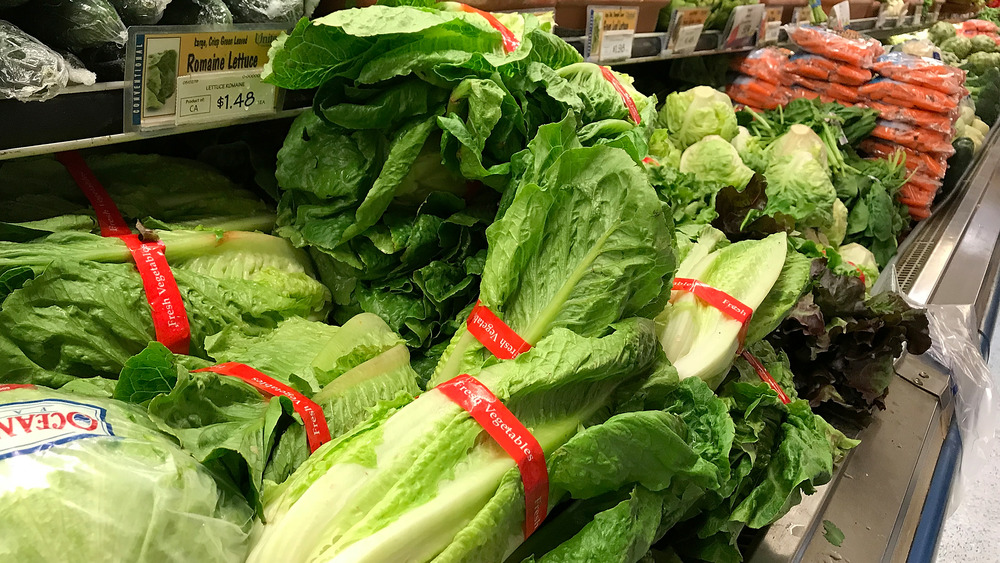 Justin Sullivan/Getty Images
If you're trying to pick up the ingredients for a big salad today, you might be out of luck. The Centers for Disease Control and Prevention (CDC) reported that six states have now been hit with E.coli infections. The outbreak has infected at least 12 people so far, with five having to be hospitalized. According to NBC News, the recall has been linked to romaine lettuce sold at Walmart stores under the name Tanimura & Antle. The lettuce that the outbreak has been traced back to has a "packed on" date of 10/15/2020 or 10/16/2020 written on it.
"We are asking that if any of the packaged single head romaine described above is in the possession of consumers, retailers, or distributors, the product be disposed of and not consumed," the company stated in an announcement shared by the FDA. A total of 3,396 cartons of romaine lettuce that could be contaminated were distributed in 19 states throughout the U.S.
These are the states that Walmart romaine lettuce recall is in place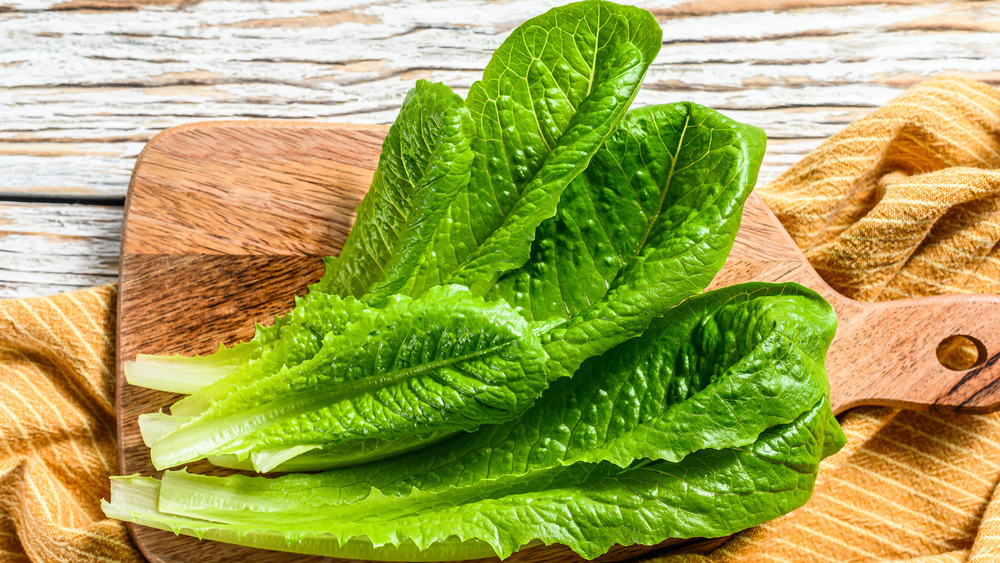 Shutterstock
NBC News reports that the states that have been impacted by the E. coli outbreak so far include California, Illinois, Michigan, Ohio, Pennsylvania, and Virginia. However, the FDA says that the Tanimura & Antle lettuce has also been distributed in 15 other states, plus Puerto Rico. In these areas, the FDA is not sure if the lettuce is contaminated or not. "There is not enough epidemiologic and traceback information available at this time to determine if ill people got sick from eating Tanimura & Antle romaine lettuce," the CDC wrote in a statement. "The investigation is ongoing to determine if additional products may be contaminated with the outbreak strain of E. coli."
Symptoms of an E.coli infection include stomach cramps, vomiting, and diarrhea, per the CDC. Most cases are mild and occur three to four days after you've eaten food that has been contaminated, however some infections can be life threatening. If you experience symptoms of E.coli infection, the CDC recommends reaching out to your healthcare provider.