The Vintage Gin Cocktail That Needs To Make A Comeback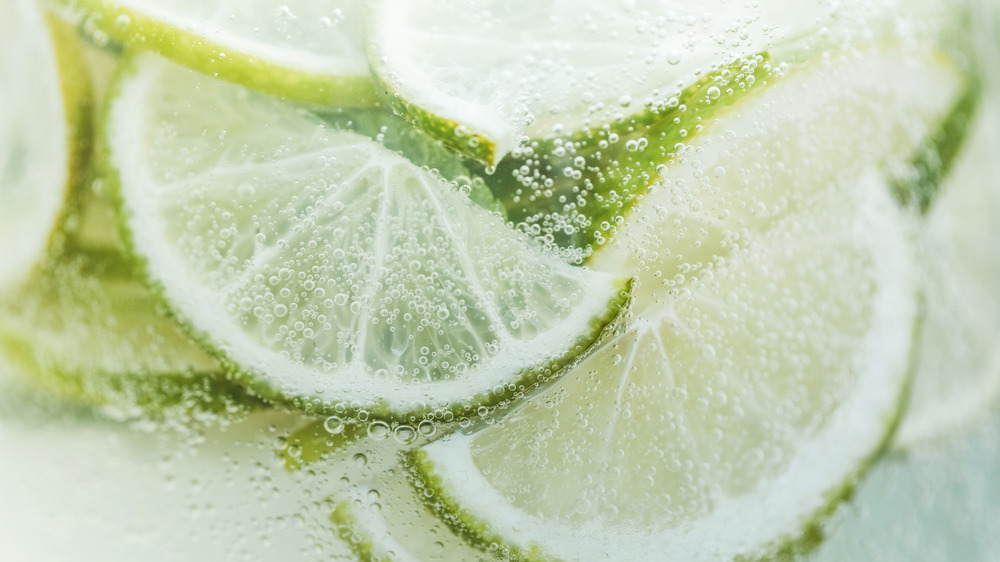 Shutterstock
If you've never heard of a Gin Rickey, then it's high time you have. While there are tons of gin cocktails out there that are incredibly popular, this is one vintage cocktail you need to start drinking now. It's so good, it might even dethrone the gin and tonic. 
Essentially, the Gin Rickey was created by and named for Washington D.C. lobbyist Colonel "Joe" Rickey, who had a habit of entertaining elected officials at a place called Shoemaker's, which was frequented by congressmen (via The Spruce Eats). The refreshing no-sugar highball drink was what the bartender produced when Rickey asked for a Bourbon Rickey, which was the predecessor of the Gin Rickey (via Liquor). You can basically have any kind of "Rickey" drink as long as it includes a healthy dose of lime and soda water (via The Kitchn). For the Gin Rickey, however, you need two ounces of your favorite gin, about half an ounce of lime juice – freshly squeezed from about half a lime – and soda water to top off the glass.
Here's why you should be drinking Gin Rickeys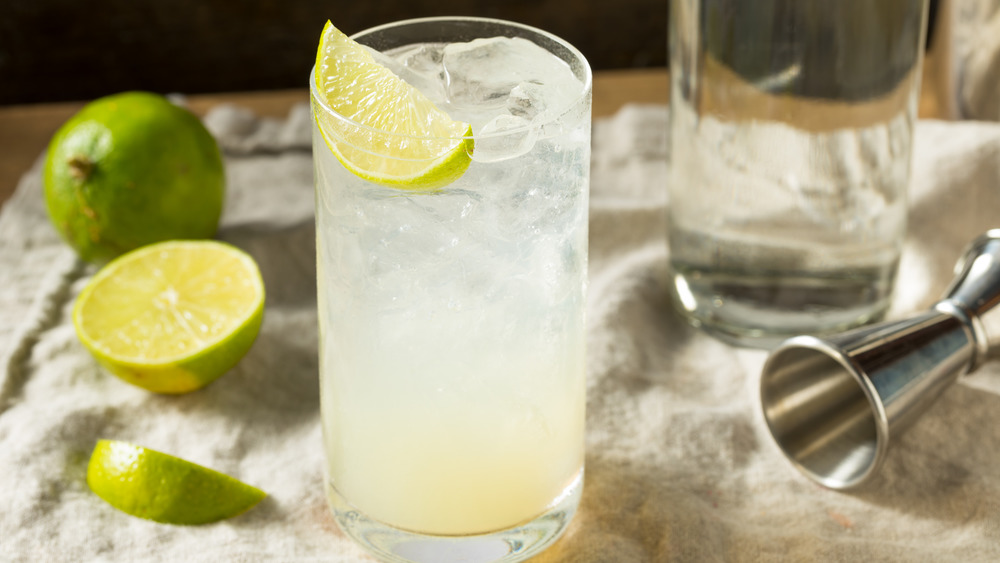 Shutterstock
If you're wondering how or why a Gin Rickey might be worth drinking instead of a gin and tonic, it's because of its nutritional information and its refreshing taste. This drink is so good, especially during the sweltering summer months, that it has been called "air-conditioning in a glass." It can't get much better than that.
The simple and easy-to-make drink is hydrating, but it is also low on carbs and calories. That means this is a great drink for anyone watching their weight to mix up and enjoy without the guilt. The lack of sugar or other ingredients like fruit juices really helps make this drink better for your waistline compared to many other cocktails (via Moody Mixologist). (Of course, drinking gin regularly can still lead to weight gain, so don't overdo it.)
If that isn't enough, the Gin Rickey needs to make a comeback if for no other reason than the fact that you can actually taste your gin in the glass. Gin is made with tons of botanicals, and this drink allows you to appreciate those more delicate notes while rounding things out thanks to the burst of citrus. So, mix up one of these cocktails and see what you think. You really can't go wrong.