Why You'll Never Be Able To Visit The First-Ever Costco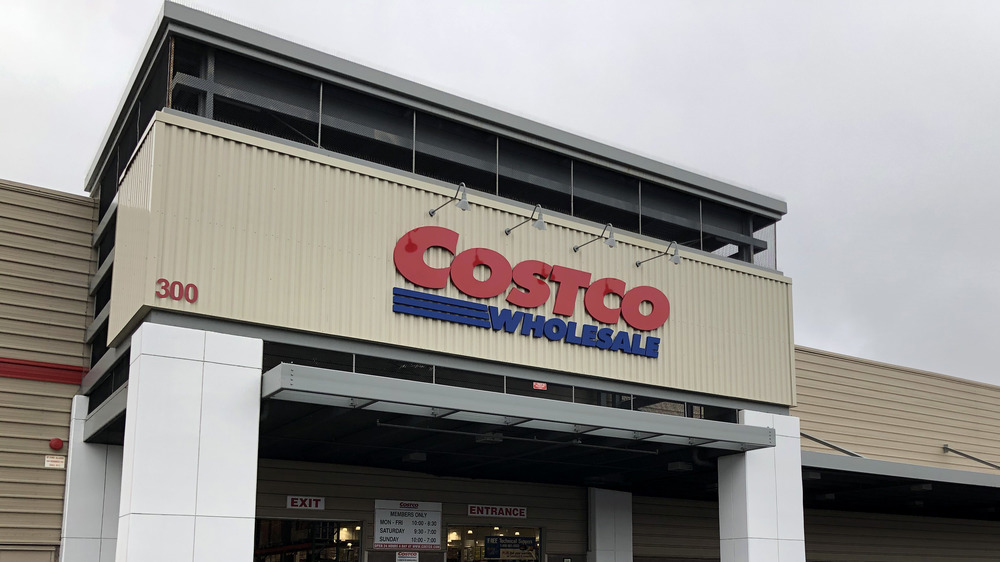 Justin Sullivan/Getty Images
No matter where you are in the country, a trip to Costco probably looks about the same. The warehouse store is known for its amazing deals on TVs, groceries, household supplies, and everything in between, not to mention its popular food court and famous free samples. But if you've ever dreamed of visiting the very first Costco and see where it all began, unfortunately, you can't experience the first store in all its glory.
According to Costco's website, the very first store wasn't technically a Costco at all – instead, it opened as Price Club in 1976 in a converted airplane hangar in San Diego. It started out just serving small businesses but eventually opened up to a few non-business members (the earliest version of the famous Costco membership). Then, in 1983, the first official Costco store opened in Seattle. Price Club and Costco officially merged in 1993, becoming PriceCostco, before eventually rebranding all of the stores as Costcos in 1997 (via Supermarket News).
No matter which store you consider to be truly the first Costco – whether it's the original Price Club in San Diego or the first official Costco in Seattle – it's impossible to visit either one exactly as it was when it opened.
Why you can't visit the first Costco store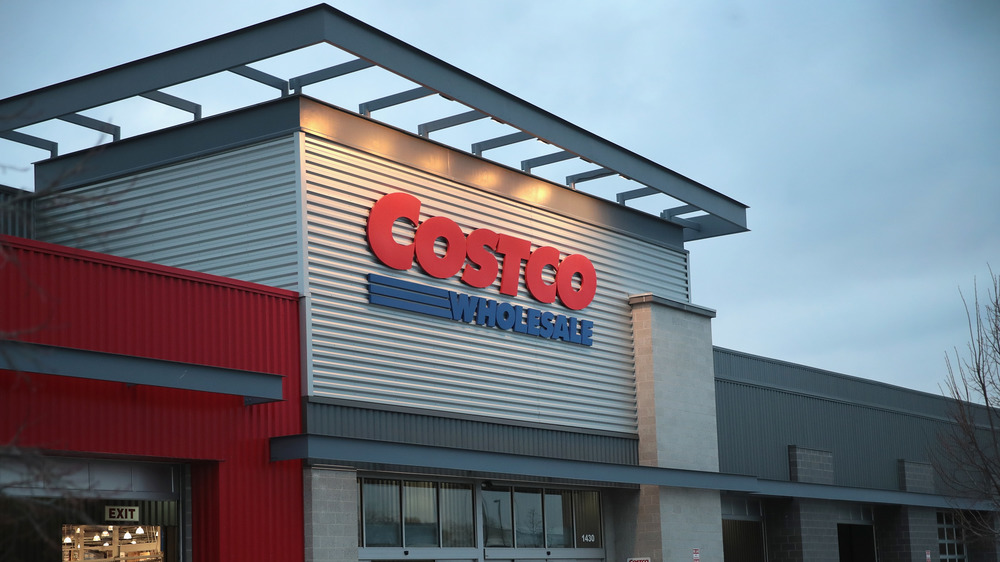 Scott Olson/Getty Images
According to the company's website, the Price Club on Morena Boulevard in San Diego is still open today, but Since it rebranded from Price Club to Costco, the store has definitely undergone some changes from opening day (and while it's an important part of Costco history, it's hard to consider it truly the first Costco store because the company didn't exist when Price Club first opened).
The store in Seattle was the first to truly open as a Costco, but you can't see it as it once was either. According to Seattle Business, the outlet opened in September 1983 at 4401 Fourth Ave. S. The store was the home of plenty of history, including the first-ever Costco hot dog cart in 1985, and also housed the company's corporate offices until 1987. However, the store closed in 2005, when another Costco opened on a neighboring lot. It has the same address as the original Costco, but it's built on a different lot that used to house a school building. So while it's not possible to technically visit the first-ever Costco store, you could still take a trip down memory lane by visiting the first Price Club (now a Costco) or shopping at the Costco next door to the lot where it all began.