Rachael Ray Fans Won't Want To Miss This Black Friday Deal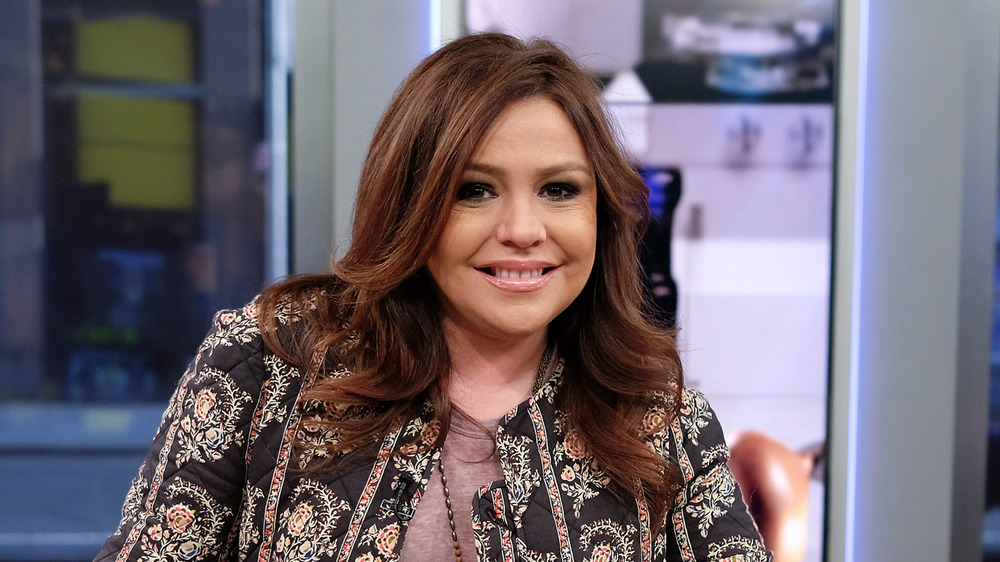 D Dipasupil/Getty Images
If you're even moderately interested in cooking, you know the name Rachael Ray. The omnipresent celebrity cook, food writer, and TV personality has an easily likable demeanor and solid business instincts, and she's used her skill set to create a vast business empire that has its oven mitts on everything from books and magazines to TV shows and kitchen products. 
This is obviously great news for Rachael Ray fans, who can't get enough of their idol's life-changing cooking shortcuts and can't wait to find out what the cooking icon herself enjoys eating. Unfortunately, the sheer vastness of Ray's brand means that there's a lot of her stuff out there, and many people may find it a little pricey to get it all. Fortunately, Black Friday is coming, and with that, one particular deal that will allow you to score some of the better Ray-themed gear out there for a steal. 
Here's the Black Friday deal Rachael Ray fans won't want to miss. 
Macy's Black Friday sale offers the 14-piece Rachael Ray nonstick cookware set for a fraction of its price
If you've ever been in the market for a new cookware set from a known brand, you know that your wallet is going to have a bad time. As USA Today reminds us, getting all the pots, pans, and utensils you need for nice and efficient home cooking is, in all likelihood, going to cost you several hundreds of dollars. 
Well, except for, you know, right now. Macy's Black Friday sale is currently offering a neat, 14-piece Rachael Ray nonstick cookware set for only $79. The store-exclusive set usually retails for a much heftier $299, and even that doesn't seem too bad when you look at its contents. There are one- and two-quart saucepans, a three-quart sauté pan, a six-quart stockpot, 8.5- and 10-inch skillets, and one cookie sheet, as well as lids for the pans and pots, a slotted turner, a mini spoonula, and a 3-in-1 vegetable peeler. Oh, and if the pictured sea salt gray isn't to your taste, the set is also available in red. 
The deal is available until Saturday, November 28. It probably goes without saying that the shipping is free.