Where To Score The Best Air Fryer Deals For Black Friday 2020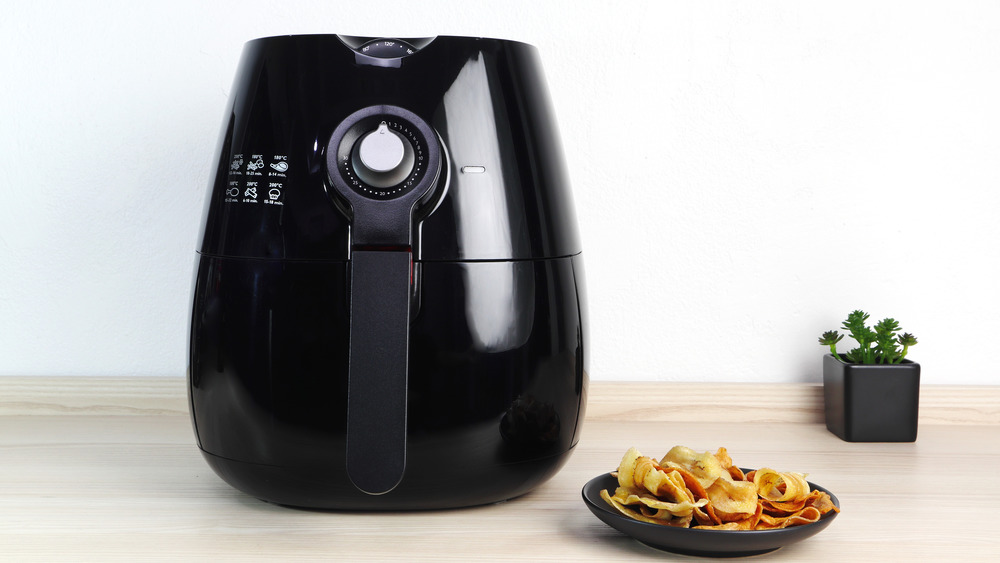 Shutterstock
We may receive a commission on purchases made from links.
We all know the best part of Thanksgiving is not the turkey and the pumpkin pie — it's Black Friday and all the kitchenware deals that are ripe for the picking. Air fryers seem to have taken up residence on many home cooks' countertops recently and if you haven't purchased one yet, now may be the time to see what all the buzz is about. This Black Friday, retailers are offering air fryer deals that are too good to miss.
But before we show you the best of the best deals out there, perhaps you need a little more convincing as to why you need an air fryer to begin with. To start, air fryers can be a healthier option than deep-frying since they require less oil. If you're someone who enjoys fried food often, Medical News Today says an air fryer could reduce the amount of unhealthy oil in your diet and potentially lead to weight loss.
Plus, air fryers are known for their ability to crisp up frozen, breaded foods exceptionally well — much faster than a traditional oven. You can also use it for some tasks you'd never expect, like baking or reheating leftovers like fried chicken. Maybe all we really needed to say though was four simple words: air fried chicken wings. They can be incredibly delicious when done correctly. Now that you know what an air fryer can bring to the table, let's take a look at where to score the best deals this year.
Check Amazon for a compact air fryer or choose Walmart's family-sized model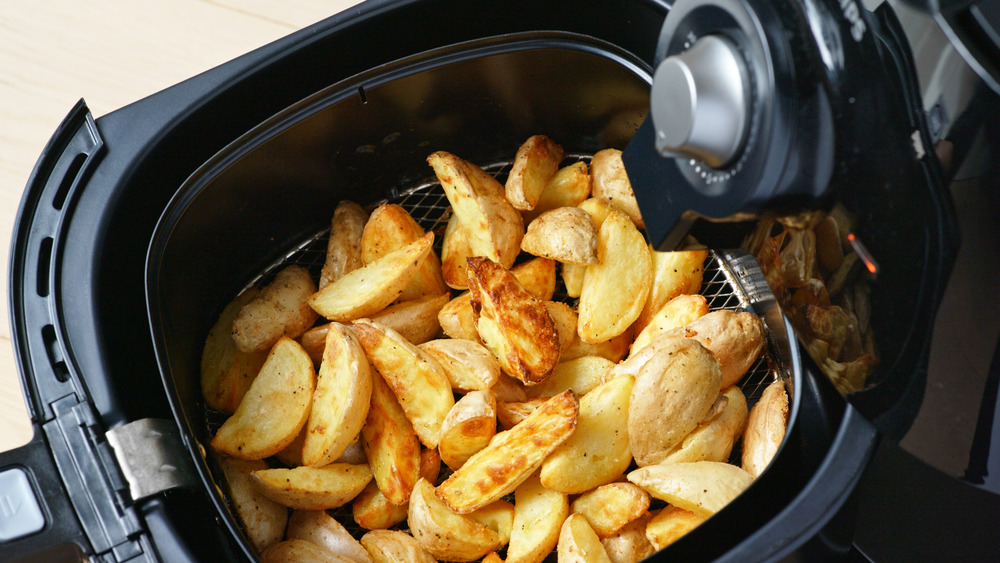 Shutterstock
First, let's begin with a compact air fryer that will meet all your basic, crispifying needs. Amazon has a 4-quart Ninja Air Fryer listed for 23 percent off the regular price. So, instead of $129.99, you can score this kitchen helper for $99.99. It's smaller and more expensive than the others we'll mention but it made the list because this air fryer has amassed nearly 14,000 reviews and 86 percent of them are five-stars. It's hard to argue with those results. This model has four cooking functions including: air fry, roast, reheat, and dehydrate. For some home cooks, that's plenty!
A larger option with more settings (and bigger savings) is available from Walmart, though. It's the Segawe 7.6-Quart Deep Air Fryer and the price has been reduced by 40 percent, taking it from $126.65 to $75.99. This air fryer features seven presets including options for chips, chicken, steak, shrimp, meat, cake, and fish. These settings take the guesswork out of your meal prep and provide a subtle reminder of everything these machines can do. Not surprisingly, plenty of people struggle with how to clean an air fryer, but the description for this one promises easy clean-up. One customer comment really seals the deal, though: "The size was larger for less money." We agree, as far as we can tell, you'd be hard pressed to find a price like this on an air fryer of this size anywhere else.
Another pick from Walmart offers the deepest savings, but Amazon has a foodie-approved air fryer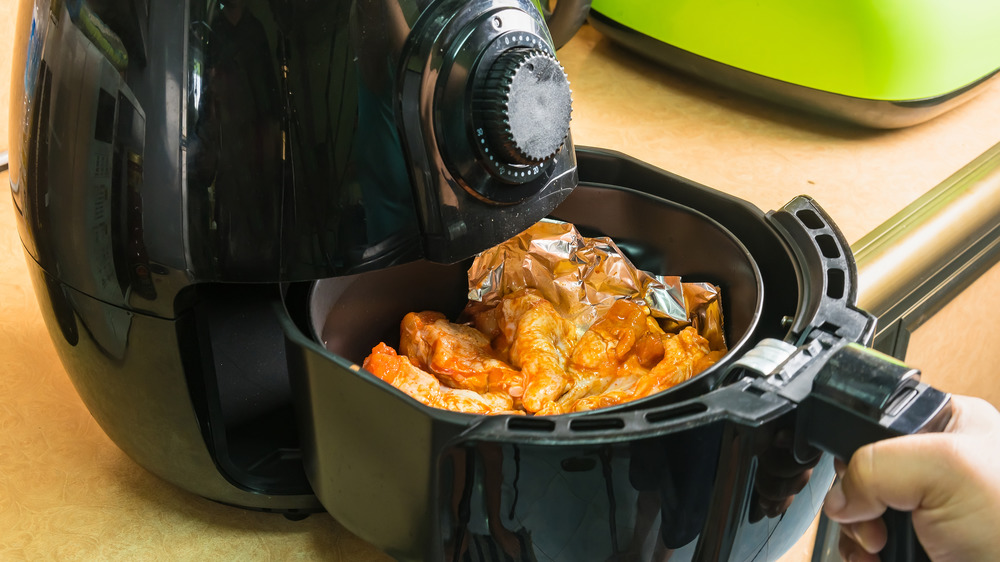 Shutterstock
Another noteworthy Black Friday air fryer deal for 2020 is the Kadell 5.5-Quart 7-in-1 Air Fryer from Walmart that will set you back $78.99 — 60 percent off the original price of $197.47. It's slightly smaller than the Segawe version mentioned above but also comes with seven presets and reaches the same max temp of 400 degrees. Although this product has almost no reviews online, those savings are hard to beat.
Last but not least, we couldn't provide a list of the best air fryer deals without including an option that's been vetted by a group of true foodies. The cooks at Food Network listed the Instant Vortex 4-in-1 Air Fryer as their "best overall" winner and it's available on Amazon for $89, which is $10 less than the manufacturer's price on the Instant brand's website, where it's currently out of stock. A $10 discount isn't all that deep but Food Network's review of the air fryer might make up for that. They claim this 6-quart air fryer is user-friendly with an extra-roomy basket and they note that it packs a powerful punch, rendering food crispier than other models.
So, now that you're well-versed in the best Black Friday air fryer deals out there for 2020, all that's left to do is choose the best fit for you and get cooking!