KitchenAid Black Friday Deals You'll Regret Missing In 2020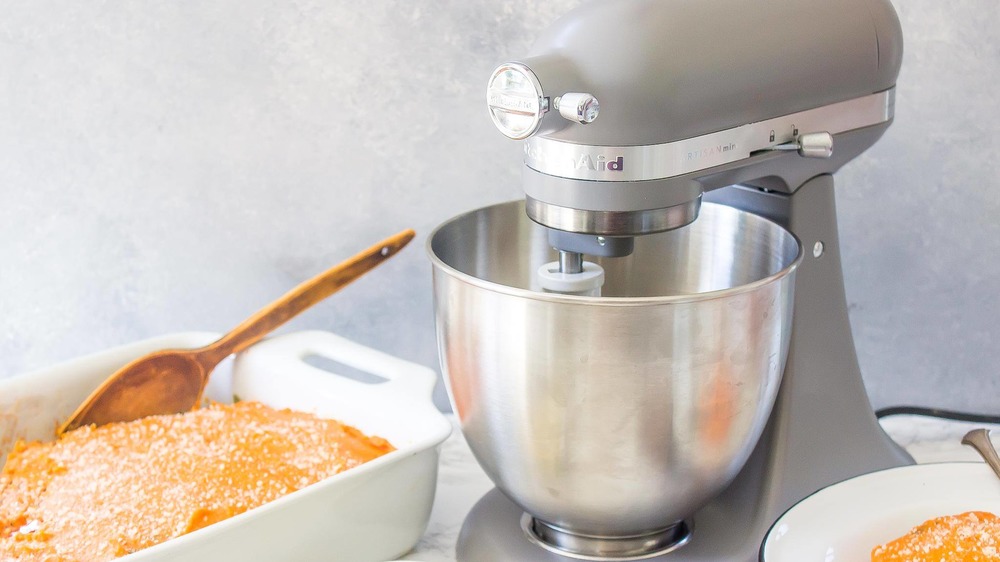 Facebook
If you haven't been able to jump on the pandemic-baking bandwagon because you lack the appropriate kitchen tools, this year's Black Friday sales are your ticket to binge on homemade banana bread and sourdough loaves like the rest of us. You can find especially sweet deals on KitchenAid stand mixers, which are notoriously expensive. This baking must-have is the kind of thing bridesmaids might chip in to buy you at your wedding shower, but what if you aren't married, or your maids never got that wedding etiquette memo? This week is your chance to get that professional-quality kitchen tool for yourself, with some stores offering it for hundreds off the retail price.
The very best deal on the KitchenAid Classic Series 4.5 Qt. 10-Speed White Stand Mixer with Tilt-Head was at Home Depot, for just $189.99 (retail price is $259.99), but it's already out of stock. You might not be able to score this particular deal, but don't lose hope. Blacker Friday is reporting that Target and Best Buy will offer KitchenAid stand mixers this size for $199.
The best Black Friday deals on the KitchenAid Artisan Stand Mixer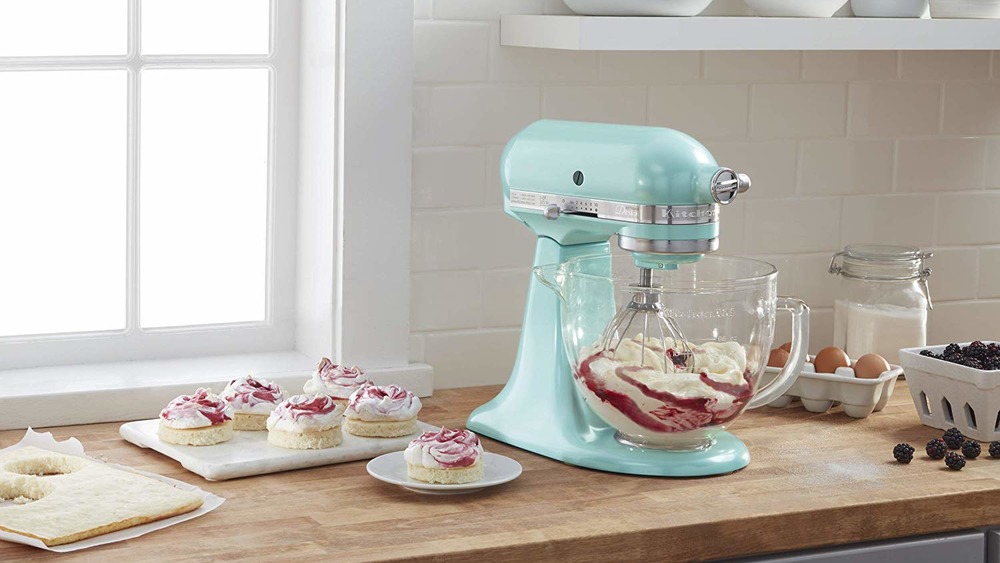 Facebook
The KitchenAid Classic Series is, well, a classic, but the brand's Artisan line offers next-level support to the home chef. It's built to accommodate higher volumes of baking and is a better choice for homemade bread than the Classic. Plus, the Artisan offers some pretty cool accessories, according to MixItBakeIt. Of course, these bells and whistles come with a heftier price tag. With a retail cost that can exceed $500, Artisan line products can be a whopping $200 more than the Classic Series.
Black Friday is definitely the time to save dough on this dough-making must-have. According to Blacker Friday, Macy's will sell the KitchenAid Artisan Stand Mixer for $229, and while Kohl's Black Friday pricing of $279.99 is higher, you can get $75 in Kohl's cash with this purchase, making it in some ways a better deal – assuming there's other stuff you want to buy at this department store. If getting one of the hipper KitchenAid colors is important to you, the KitchenAid website is having a Black Friday deal of its own – admittedly, not quite as aggressive as these other retailers–and some of the swankiest hues are included in the sale. The Misty Blue Artisan is $299, which is a $100 savings, and the color is somewhere between a robin's egg and Cinderella's ball gown.