The Store With The Best In-House Wine Selection Isn't What You Think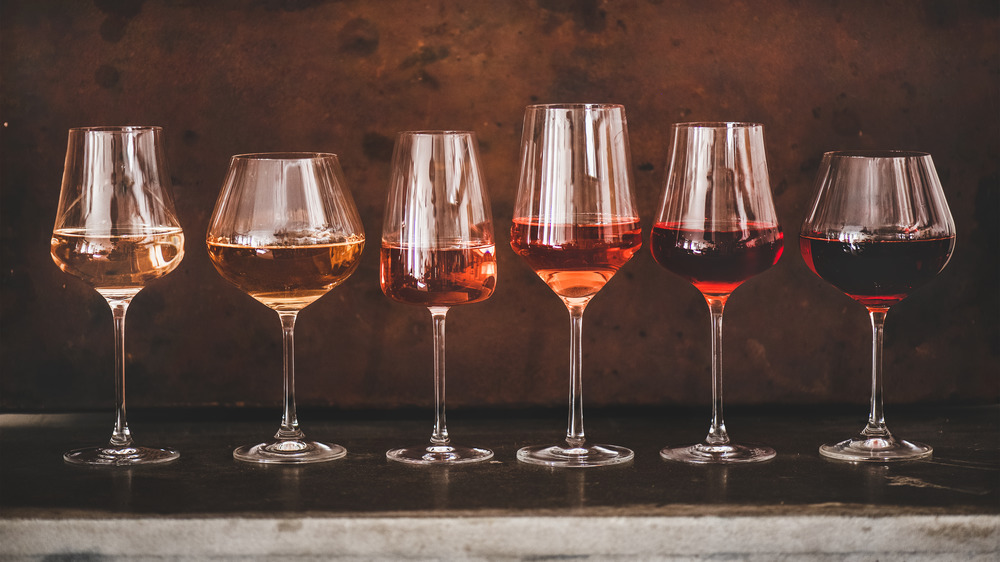 Shutterstock
Wine pairs perfectly with many occasions like a birthday celebration, delicious dinner, or the holidays. And luckily, many stores are now making it easier than ever to snag our favorite type without having to make multiple stops at different stores. However, with more choice comes more confusion over who has the best wine selection. To make our lives a little easier, sommelier Sara Lehman did all the hard work for us. According to Business Insider, Lehman went to Costco, BJ's, Target, Lidl, and Trader Joe's to find out which carries the superior wine. 
To make sure she had a variety, she focused her tastings on cabernet sauvignon, rosé, and pinot grigio. When it came to the cabernet, first place went to the brand Untamed Vine, which is sold at Lidl. Lehman explained it had hints of cranberry and currants, which she loved. "Then you're getting this really nice, like meatiness and like some nice coco," she explained. "I really like the sweet baking spice I'm also getting in this. I feel like this wine has a lot of layers." But while Lidl's wine won that round, that didn't make it the overall winner.
The store with the top wine selection may surprise you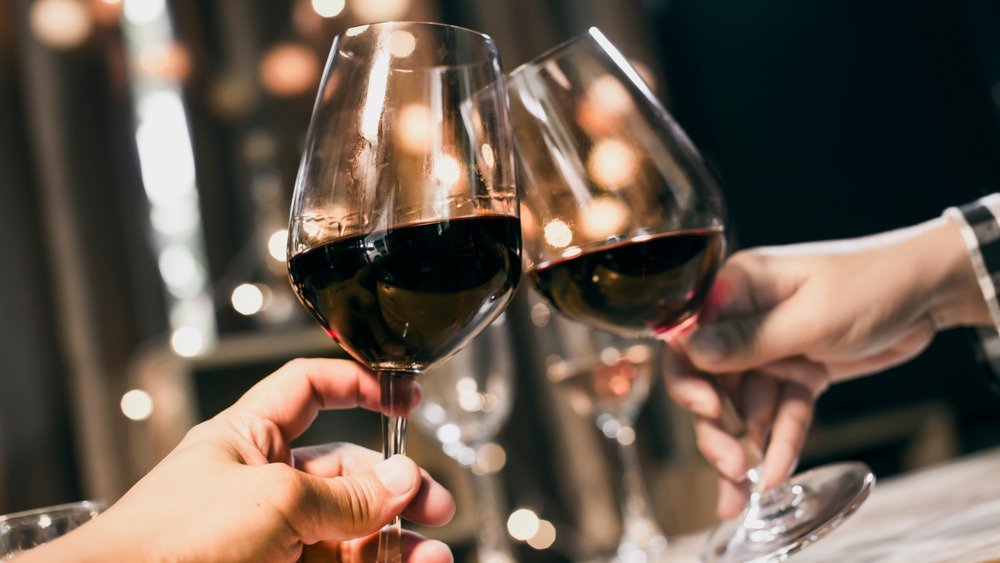 Shutterstock
Our next stop on the list of wines to try is rosé. When Lehman sampled the different varieties of rosé from the stores, she said her favorite was a brand called The Collection that's sold at Target. She described it as everything you want in a rosé, with it being fruit-forward and fresh. Owner and sommelier of Salt & Vine, Mattie Jackson Selecman, told Thrillist that she loves sparkling rosé with red meat. Selecman admitted she knows some may find the choice weird, but it pairs surprisingly well. "Quite frankly, it can drink like a red and a white at the same time," she said. "And the bubbles cut through the fat in the same way tannins do."
Last on Lehman's list was the pinot grigio options. She took in all of the choices and again chose Target's The Collection brand of wine. She said it was her favorite pinot grigio because it was citrusy but not too sweet with a hint of candied lemon. So if you're keeping score, one in-house brand was clearly the favorite. "I think The Collection by Target is my top wine choice from the selection that I've tried today," Lehman concluded. However, she heaped praise on all the wines she tried, noting, "They met a lot of my qualifications, which includes, taste, aromas, complexity, as well as finish." So it sounds like if you go with any of them, you can't lose.