The Real Reason Shoppers Are Avoiding Costco's Organic Turkey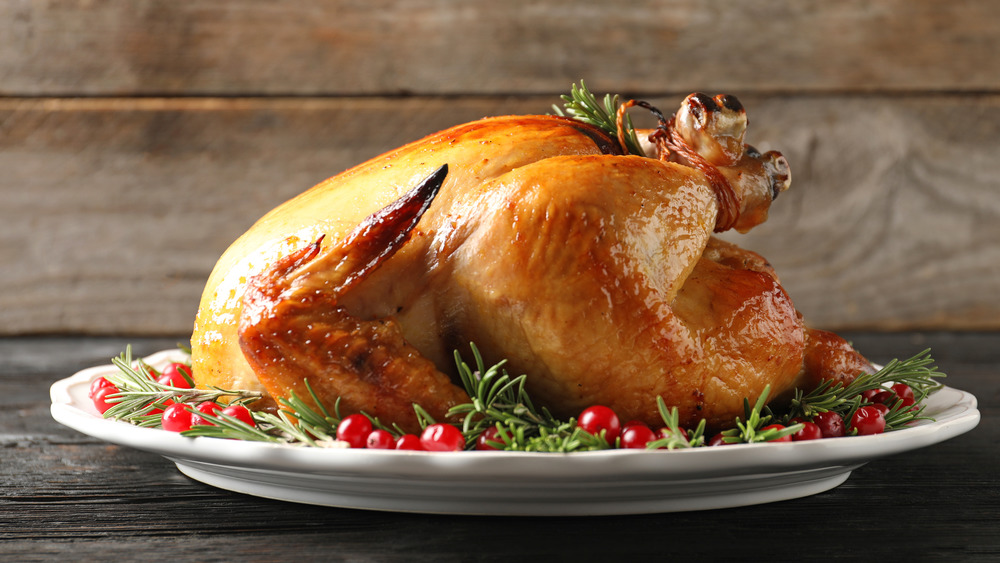 Shutterstock
If there's one thing customers love about the warehouse club Costco, it's the savings. The wholesale chain regularly offers great prices on everything from groceries and pantry items to electronics and household goods. The low costs ensure customers keep coming back to score these great deals. However, it seems like this year, not everyone is planning to make Costco their one-stop shopping destination for all their low-cost holiday needs.
While Costco offers just about everything you need to cook a delicious holiday meal, there is one item people are dissatisfied with this season. The supermarket is offering a selection of premium, fresh, organic turkeys in their frozen meat section, but Costco's organic turkeys are priced at $2.99 per pound. The price point is far steeper than many people have come to expect from the wholesale store, and customers took to social media to express their disappointment with the high price of the organic turkey.
Costco's organic turkeys are $2.99/pound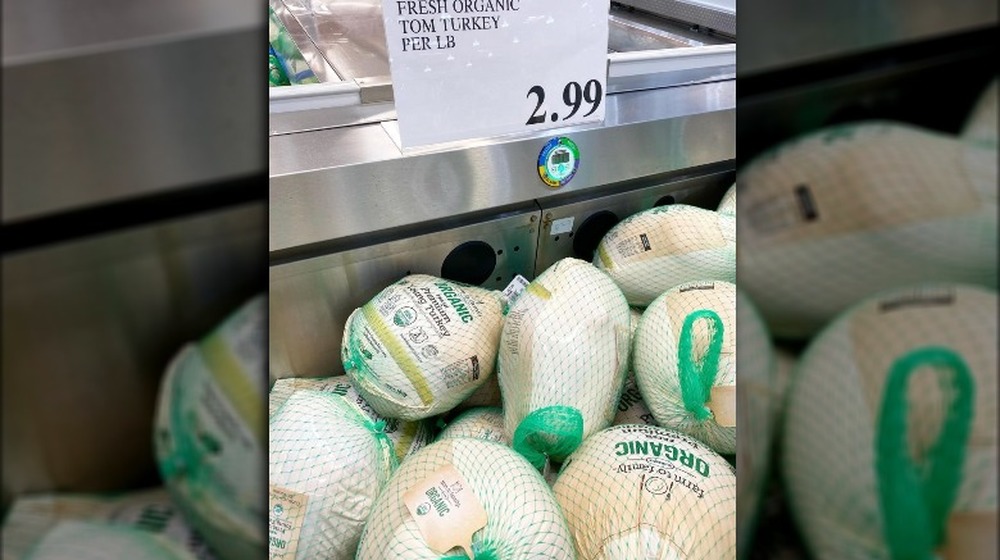 Instagram
On an Instagram post by @costco_doesitagain, many followers expressed their surprise at the price. Instagram user @stephanied3873 explained, "Kroger has a better deal on the turkey this year," and @gabriella_831 followed up with a similar sentiment, saying, "Walmart has the better deal on turkey this year!"
Another user, @maryfhayden, boasted of scoring a better deal elsewhere, announcing they "Paid .39/lb at Giant!!" Instagram user @nicoleluvsu let others know that the "Same turkey is at Target for $1.50/lb," while another user simply remarked, "Overpriced."
Costco is even undercutting its own prices. A regular Butterball turkey at the wholesale market costs a mere $0.99 per pound, per CNBC, which is a substantial savings over the organic version. This has been a particularly tough year for many, and lots of people are enjoying the Thanksgiving holiday on a budget. If social media is any indication, it looks like Costco's organic turkeys are not a Thanksgiving splurge many people are willing to make this year.