Burger King's New $10 Meal Deal Is A Total Steal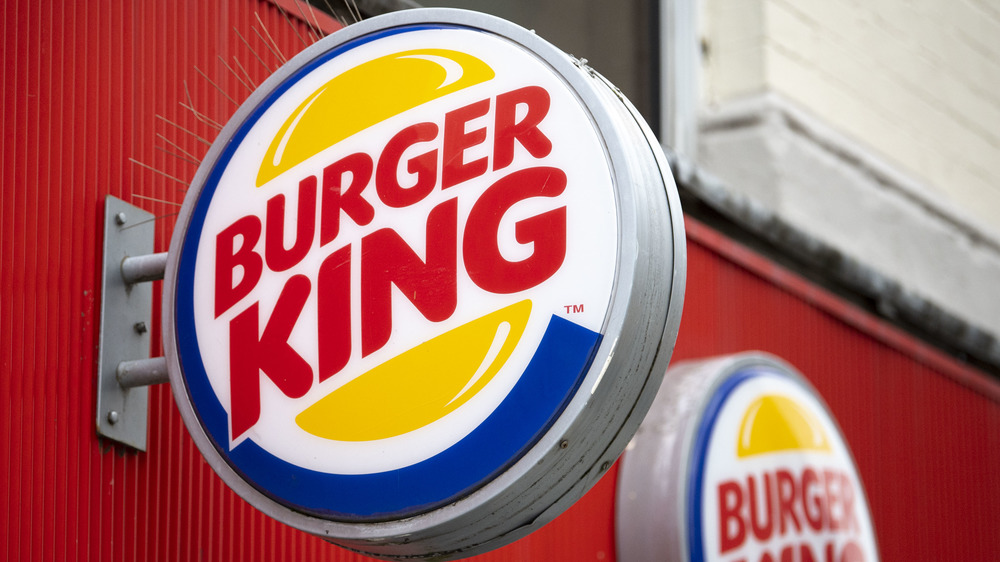 Matthew Horwood/Getty Images
The Home of the Whopper is at it again. After gifting the world deals like the Snack Box Deal for the low price of $2, Burger King is unleashing the bargain Make it a Meal for $10 Deal just in time for the season of giving. Cost-conscious couples at participating locations can rejoice because the meal is a perfect fit for two people.
Guilty Eats reports that Burger King's new, limited-time deal includes two small fries, two small drinks, and the choice of any two of the Whopper, the Original Chicken Sandwich, the Big Fish Sandwich, or a nine-piece order of their Chicken Fries. Not to fret if you're planning on getting your fast food fix solo: The 2 for $5 Mix n' Match Deal will still be available, which gives diners the same choice of any two of the same list of entrées, but no fries or soda. (But, is it even fast food if you don't get French fries?) If you're not going to reward yourself with this deal, you might be more enthusiastic about rewarding the entertaining online efforts of Burger King, which has established itself as the King of beef-themed trolling.
Why we just can't get enough of Burger King's clever campaigns
Whether it's answering their rival's feedback complaints on Facebook or giving away free Whoppers to fans who visit the "haunted" now-defunct locations of their fast food nemeses, Burger King never shirks the opportunity to troll the competition. There's something about this playful trolling that makes you want to be a part of it — especially when the chain's Twitter followers are faced with irresistible requests like dropping "the scariest places to go for Halloween."
Fans even love Burger King's joke when they are part of the punchline! In 2019, Burger King launched a Twitter Bait campaign to relaunch their Funnel Cake Fries that involved liking a bunch of influencers' tweets from 2009 and 2010, the years the Funnel Cake Fries were on the menus. Like clockwork, perplexed influencers started tweeting about Burger King's likes and garnered lots of attention for the brand and their dessert redux (via Complex).
Not every campaign has to do with putting the competition down. According to the New York Post, Burger King locations in Germany introduced an oversized version of their famous do-it-yourself paper crown that was large enough to encourage a whopping six feet of social distancing. Their corresponding tweet? "distancing, but make it fashion" Whether replying to a light-hearted jab on Twitter or putting together a six-foot paper crown, it would seem Burger King's campaign gimmicks might just be the Kids Club flavor of fun we need in our adult lives.