Food Brands Can't Stop Parodying The Utah Monolith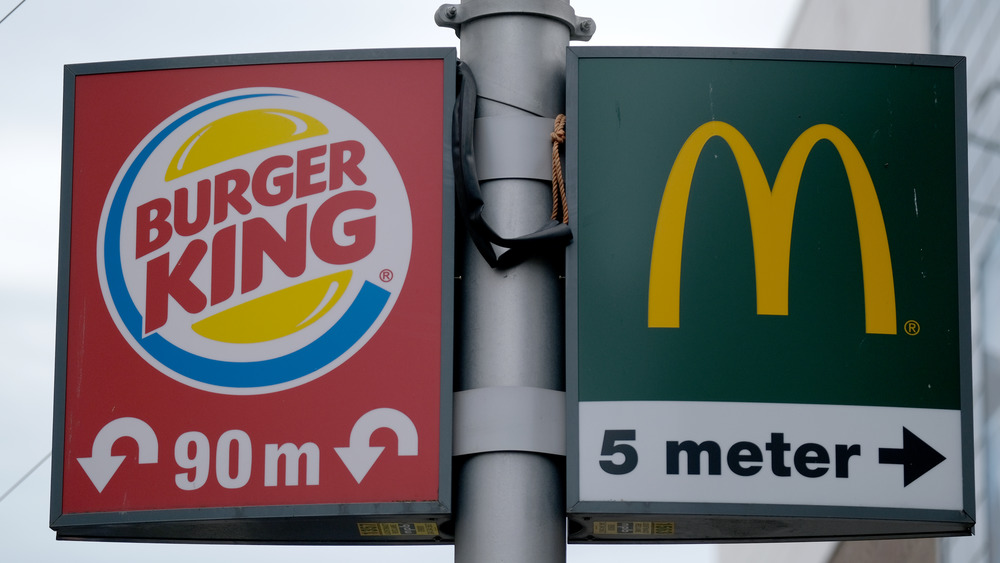 Yuriko Nakao/Getty Images
A seemingly unexplained mystery has been occurring in different parts of the world. A large metal monolith first appeared in Utah's Red Rock Country and then apparently vanished, according to NPR. Officials were baffled by the sighting and say they didn't know how it got there or why it was placed there. Either way, the Utah Department of Public Safety said it wasn't permitted to be there.
"It is illegal to install structures or art without authorization on federally managed public lands," the department said in a statement, "no matter what planet you're from."
If that wasn't strange enough, then another metal monolith popped up in the Romanian city of Piatra Neamt, per NPR. The 10 to 12 feet of metal was found near an archaeological site and the mayor of Piatra Neamt, Andrei Carabelea, said he had no idea how it got there. As you can imagine, these unusual sightings have sent the internet into a frenzy with theories about what it could be. And some big food chains are having fun with making their own memes about the strange sightings.
Creative monolith memes food companies are making
Burger King joined in and tweeted a meme that replaced the metal monolith found in Utah with a delicious set of chicken nuggets. It jokingly captioned the image, "who did this?" Not to be outdone by its biggest rival, McDonald's also contributed to the flurry of creative memes. The chain known for its Big Macs tweeted out a photo of the monolith turned into a drive-thru ordering kiosk with the caption, "welcome to McDonald's what can i get you?"
Known for their portable beef jerky, Slim Jim also wanted to get in on the fun. It tweeted a meme that replaced the monolith with a giant piece of jerky that read, "What if we kissed. Under the meat monolith in Utah." Busch Beer, Aviation Gin, and food chain Kum & Go also participated in the meme mania, as reported by AdAge. Busch Beer made its beer stacked into the shape of the monolith writing, "We come in peace."
As the meme madness continues, there's still no official word on who put the monolith in these two locations. However, if you created it, you might want to tell Ripley's Believe it or Not because it's offering a $10,000 reward to the person who comes forward as the owner of the structure.