Costco's Giant Box Of Bonbons Is Turning Heads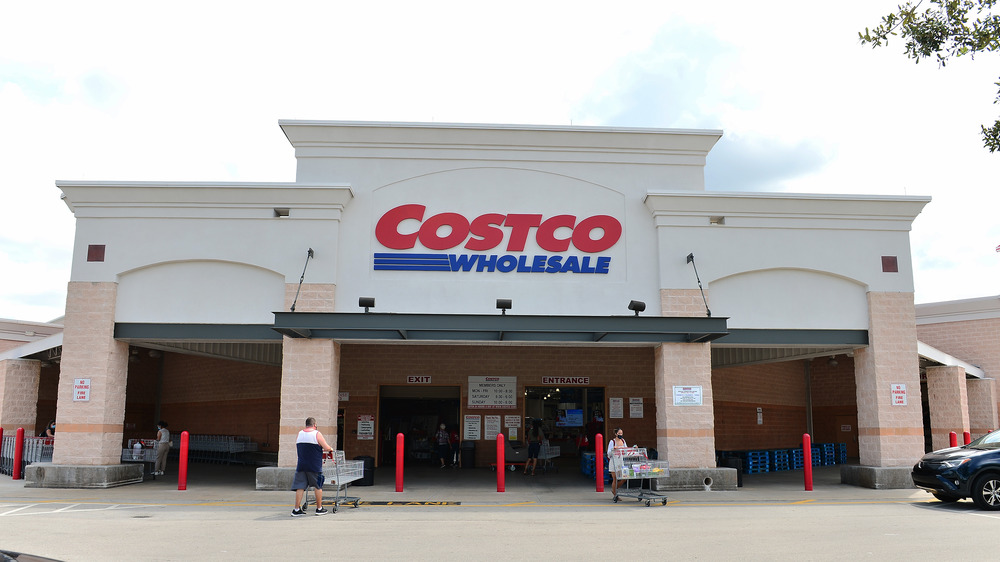 Johnny Louis/Getty Images
Sometimes choosing a gift is particularly hard, but having a few boxes of chocolate on hand is never a bad idea. Whether you have someone who is particularly hard to buy for, need a few hostess gifts, or want to have some quick and easy gifts for unexpected visitors or friends who drop a holiday present off, Costco's latest box of bonbons is just the thing to stock up on. The substantial box has caught fans' attention and with good reason too.
On Sunday, November 29, Instagram user Costcosisters posted a photo of the eye-catching box of chocolate bonbons. In the caption, they stated that the chocolates were made by Delici Desserts. Each box comes with 18 pieces in six different flavors, and the whole thing only costs about $12 (via Delish). All in all, it's a total steal — especially when you consider that these are luxurious Belgian chocolates. So, you know they're going to be good.
Here's what you need to know about Costco's box of bonbons
If you are wondering what kinds of flavors you'll get packed into each of Costco's bite-sized chocolate bonbons for less than $15, you should know these flavors are built to please. Some flavors are sharp fruity flavors like raspberry, passion fruit, and mango. All of the fruit flavors should provide a nice contrast while cutting through the sweet chocolate. But there are three other crowd-pleasing flavors to choose from too.
The other three flavors include pistachio, salted caramel, and hazelnut. There are also some pieces that are just milk chocolate made with fresh cream. So if you love the smooth and rich classic flavor, you'll be happy. Each piece has a thin Belgian chocolate shell that reveals fruit puree, caramel, or chocolate when it is cracked open. The entire bonbon is coated with another layer of Belgian chocolate, hazelnut paste, and Speculoos biscuit crumbs to finish it all off.
All of the chocolates sound absolutely delicious. So make sure you pick up a couple of extra boxes because chances are you won't be able to resist trying these for yourself too.