Read This If You Recently Bought Gluten-Free Bread From Walmart, Target, Or Whole Foods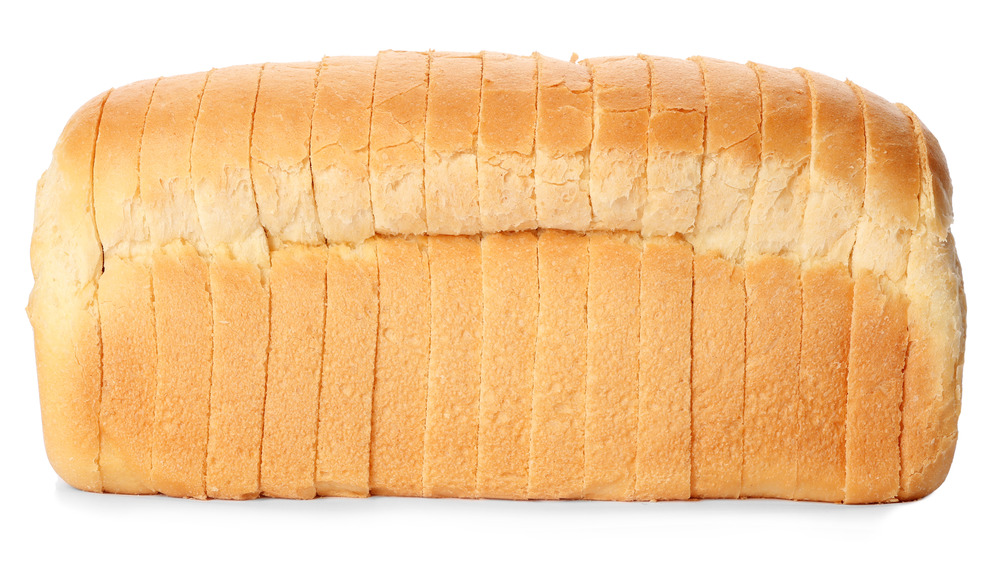 Shutterstock
If you have a problem with gluten but enjoy munching on avocado toast, you're likely one of those who consider gluten-free bread to be godsend. Gluten, which is often found in wheat products, has been known to trigger health problems like bloating, bowel and digestive issues, abdominal pain, headaches, and tiredness, as well as skin problems (via Healthline). These indicators are usually a sign that you could be battling a wheat or gluten allergy, or possibly have celiac disease. This is which is why it could be a big problem if someone consumes a product with gluten in it who professes to have a gluten allergy or intolerance.
It is because of this that Flower Foods, Inc. is recalling its Canyon Bakehouse Mountain White Bread and Canyon Bakehouse Everything Bagels, which were distributed to retailers in Arkansas, Colorado, Kansas, Louisiana, Mississippi, Missouri, Montana, Nebraska, New Mexico, Oklahoma, South Dakota, Texas, Utah, and Wyoming. The products were tested and later found to possibly carry traces of gluten. 
Canyon Foods has found traces of gluten in some of its gluten-free breads
Canyon Foods (which is a subsidiary of Flower Foods, Inc., one of the biggest bakery producers in the country) has been quick to say that no one has reportedly gotten sick by eating the recalled products. Still, Canyon Foods is calling on customers who have either of the two recalled items to throw them out or return them to the store they were purchased from for a full refund. Eat This, Not That! states that the brand is sold at chains like Whole Foods, Walmart, Target, and Kroger, among others.
"As a dedicated gluten-free bakery, we follow the strict guidelines of the Gluten-Free Certification Organization (GFCO)," the company said. "One of these guidelines involves frequent and thorough testing of finished baked goods for the presence of gluten. Recently, internal testing of some finished baked goods revealed the possible presence of gluten outside of GFCO standards" (via Eat This, Not That!) The products carry the UPC number 8-53584-00200-3 for the White Bread and 8-53584-00221-8 for the bagels. The contaminated bread carries the Lot number 032220323, while the bagels' lot number is 032220316.