The Accident That Led To The Creation Of Burger King's Whopper Jr.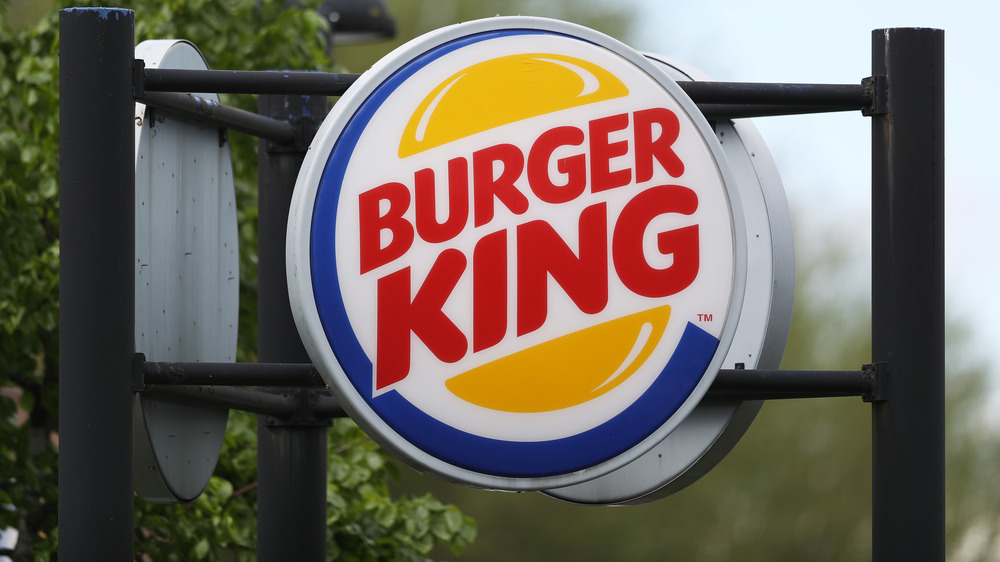 Naomi Baker/Getty Images
One of the heavy hitters in the fast food industry, Burger King is an old name that has managed to amass a loyal fan following over the years for its simple take on popular food items such as burgers, fries, milkshakes, and more. As per the official Burger King website, the chain is so popular that it welcomes at least 11 million guests across the world to its restaurants. 
First established in 1954, Burger King is now the second-biggest burger brand across the globe and claims to be focused on using "high-quality" ingredients and offering "family-friendly dining experiences" to its patrons everywhere.  One of the most celebrated signature items at the fast food giant is the Whopper Jr., a flame-grilled patty with lettuce, tomatoes, cheese, pickles, mayonnaise, and onions on a sesame seed bun. But guess what: The invention of the Whopper Jr. was entirely an accident. Here is the full lowdown. 
It was meant to be
The story goes like this: sometime after the regular Whopper was introduced to Burger King's customers, a Burger King staff member in Puerto Rico called Luis Arenas Pérez inaugurated his Burger King outlet in 1963 only to find out that the molds he needed to bake the buns for his restaurant had not reached them yet (via Reader's Digest). Caught in a tough spot, Pérez decided to make use of standard hamburger buns that day as an alternative. He aptly called the modified sandwich a Whopper Jr., and that's how the idea took off. 
The brand then decided to introduce the Whopper Jr. across all its outlets and Pérez was honored with a spot in Burger King's Hall of Fame for his unique idea. Interestingly, he later served as the president and CEO of the company that overlooks Burger King outlets in Puerto Rico, Caribbean Restaurants.
The Whopper Jr. has remained a menu staple for Burger King across the decades. A fan of the burger wrote on Reddit a couple of years ago that they prefer the Whopper Jr. to the regular version. "A couple of bites in the Whopper, I lose interest in eating the burger because it's dull and has no flavor. As for the Whopper Jr., I can taste everything when I munch down the burger, it's like a party in my mouth...," they wrote.