Chick-Fil-A's Best Selling Item May Surprise You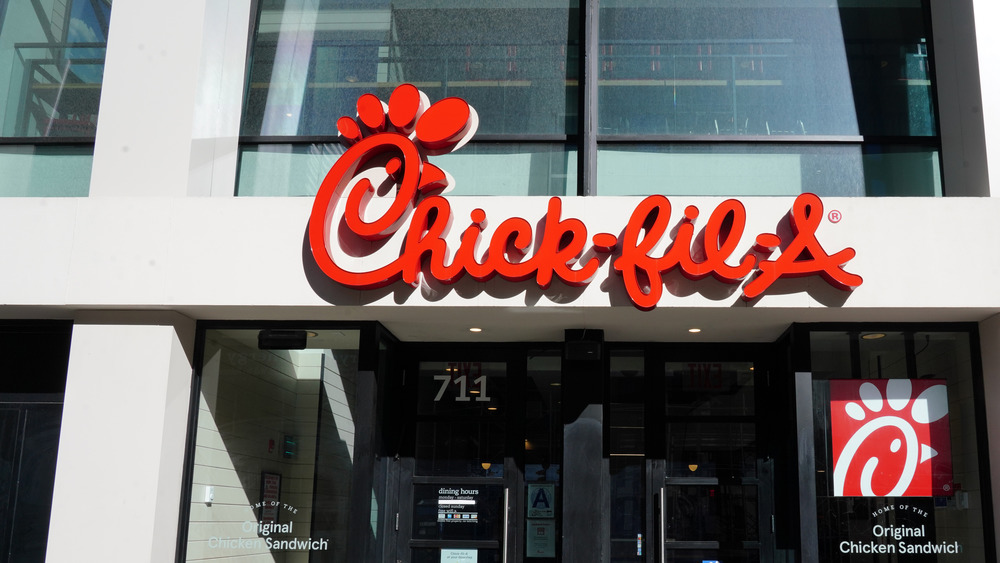 Cindy Ord/Getty Images
Sometimes, there is nothing quite as satisfying as chicken if you're in need of comfort food. Chick-fil-A, the big daddy of chicken sandwiches, has been a crowd favorite for a long time. In June this year, the brand was named the most popular restaurant among customers and beat strong competitors like Chipotle, McDonald's, KFC, and Dunkin' (via Forbes). Even more impressive, Chick-fil-A emerged victorious for the sixth year in a row, according to the American Customer Satisfaction Index restaurant report. 
Well, what are some of the most loved items on the menu? Last year, Chick-fil-A revealed that some of its most ordered items in 2019 included the Chick-fil-A nuggets; its Original Chicken Sandwich; the Icedream, which is a delicious soft serve, and Waffle Fries. In case you're wondering which product has always gotten the most love from Chick-fil-A consumers, we have the answer for you. Read on to get the full scoop.
The Waffle Fries are much loved
Well, the title goes to the Waffle Fries at Chick-fil-A. This side option is the main attraction among customers in terms of sales. According to the brand's blog, The Chicken Wire, the fries were introduced in 1985, and their design gave them an edge over thinner fry varieties because they were better for dipping. Interestingly, Chick-fil-A has not tweaked the Waffle Fries recipe ever since it was launched. The crispy snack is made using potatoes and has a combination of sea salt and canola oil. Yummy!
Fans of the fries on Reddit suggest asking for well-done fries for a fun twist. A surprised commenter wrote, "I never knew you could do this! They gave us an order of well done fries about a year ago and they were amazing. But I never knew you could order them that way as well. That makes me happy!" Another Reddit user called the well-done Waffle Fries "life changing." Tempted to try those yet?