This Might Be Buddy Valastro's Biggest Cake Fail Ever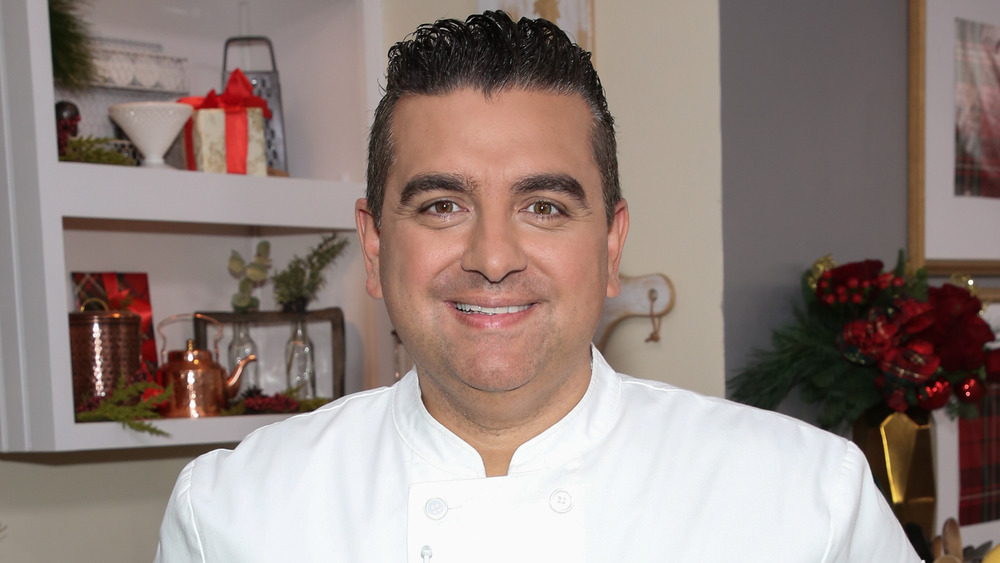 Paul Archuleta/Getty Images
Buddy Valastro is known for his stunning cake creations and big personality. The New Jersey native grew up watching his family bake and showed a talent for decorating cakes at an early age, according to TLC. When Valastro's father passed away, he was left in charge of the family's business, Carlo's Bakery. Even though he was just 17 years old when he took ownership, he was able to grow his family's company around the country. 
Now on his show, Cake Boss, Valastro shows his skills making creative cakes for clients, per Best Life. The famous baker also has a YouTube channel called Cakehouse, where he discusses his unique desserts. In an episode, Valastro is asked which cake has been his favorite and his answer is a bit confusing. He admits his spin art cake was his favorite to make, but said it was also his biggest failure. Valastro said he knew it would either go very well or terribly.
Why Buddy Valastro's spin art cake was his biggest failure
During the episode, Valastro seemed to be handling everything well, as reported by Best Life. However, once he sped up the table things took a turn for the worse. "Cake flew off and went all over the place," he explained. "I had so much fun doing it even though it was a fail." The Cake Boss predicted if it didn't go well, he was going to have food coloring all over himself and he was correct.
But Valastro doesn't give up easily and decided to try a second time to make the spin art cake. This time everything went smoothly and he was very pleased with the outcome, comparing his work to famous painter, Jackson Pollock. He joked it was edible art and should be in a museum. And like famous painters, his cake creations can also come with a hefty price tag.
Market Watch reports one of his custom cakes can set you back $5,000. However, he does have less expensive options for as little as $100, if you choose decorated sheet cake. Valastro explained the price tag is ultimately based on how much labor is involved.