Amazon Just Made A Big Change To Its Food Packaging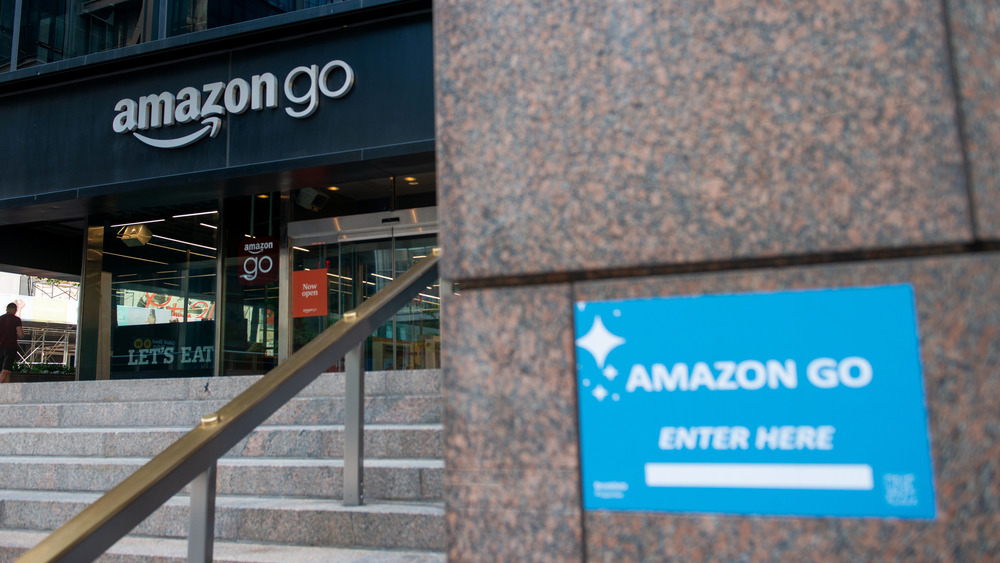 Alexi Rosenfeld/Getty Images
On Tuesday, December 8, Amazon announced a big change that's coming to the way the mega-retailer packages its food and more. The digital retailer banned quite a few "chemicals of concern" and plastics from packaging used by its brand Amazon Kitchen. The materials that are now banned include more commonly known chemicals like BPA as well as PFAS (per- and polyfluoroalkyl substances), phthalates, and more.
Other chemicals and plastics Amazon Kitchen is now phasing out include additional bisphenols, PVC (plastics polyvinyl chloride) plastic, PS (polystyrene), and EPS (expanded polystyrene) plastic. All of these have been added to the restricted substances in food and contact packaging list for their physical health repercussions as well as negative environmental impact (via Grocery Dive).
The big change to Amazon's packaging of Amazon Kitchen items will affect a number of their retail outlets such as Amazon Go, Go Grocery, and Fresh stores and delivery. "Amazon's new policy commitment signals a growing retail sustainability trend," Mike Schade, director of the national Mind the Store campaign, noted, according to Progressive Grocer. "In the past year alone, we've witnessed more than a half-dozen food retailers from across the country committing to safer alternatives when it comes to food packaging materials." The ban will not, however, apply wholesale among other Amazon private label and brand-name products, though.
This is why the chemicals and plastics were banned by Amazon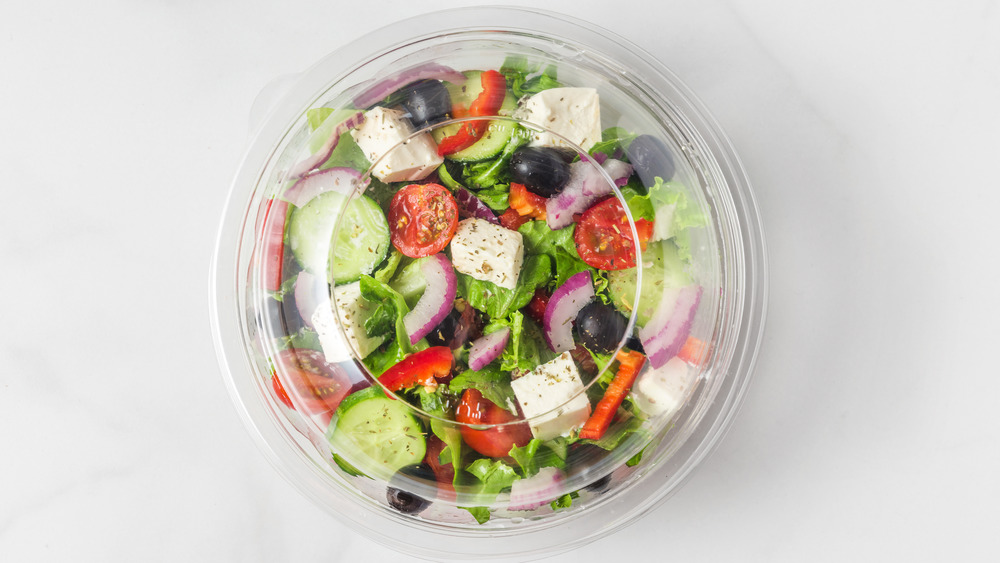 Shutterstock
The reason the chemicals and plastics were banned by Amazon Kitchen has to do with some serious health issues they have been tied to. Links have been made to many of the substances Amazon banned due to higher risks of high cholesterol, pregnancy complications, reduced vaccine effectiveness, and even higher risk for some types of cancers. Other serious health issues have also been tied to the materials too.
Amazon Kitchen has also asked the brand's suppliers to phase out bisphenols, plastics polyvinyl chloride, polystyrene, and expanded polystyrene. In 2018, the company introduced a chemicals policy that provided restrictions for its private-label baby, beauty, cleaning, and personal care products. The policy also covered brand-name paint-removal products too. These newly banned chemicals have been added to the original policy now.
The packaging change comes after Amazon and Kroger received a class-action lawsuit filed in California five months ago. The class-action lawsuit filed in federal court stated that customers were misled by Amazon, who were labeling plates as compostable despite containing PFAS compounds (via Legal Newsline).