The Reason PETA Dumped Coconuts In Front Of This Publix Office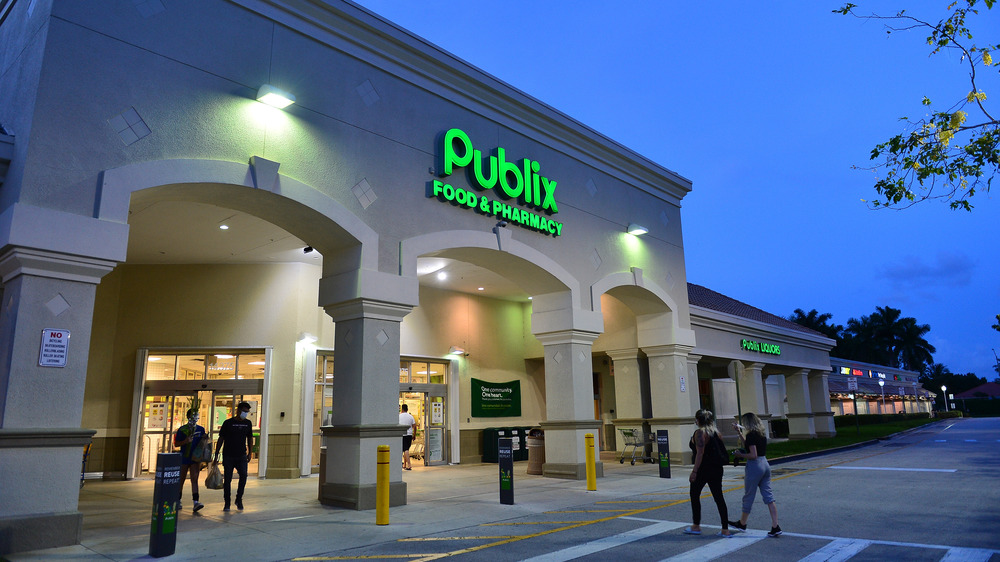 Johnny Louis/Getty Images
A group of people recently dressed up as monkeys and dumped wheelbarrows of coconuts outside the doors of Publix's corporate office in Lakeland, Fla., according to WFLA. Reportedly, Publix executives have also received coconuts at their homes. WFLA explained that the performance art piece was part of PETA's continued campaign against Thailand's Chaokoh company, which allegedly uses monkeys to pick coconuts for its milk products.
The issue PETA has with Chaokoh is that, according to a report from PETA, the brand uses "terrified young monkeys in Thailand [that] are kept chained, abusively trained, and forced to climb trees to pick coconuts." WFLA reported that PETA called on Publix to reject the exploitative brand. In a statement on the matter, a spokesperson made it clear that Publix was unlikely to change their purchasing soon, stating that after review they see no evidence of monkey labor and have received assurance from the Thai ambassador that monkeys are not involved in the coconut trade.
Other grocery brands that have stopped using these products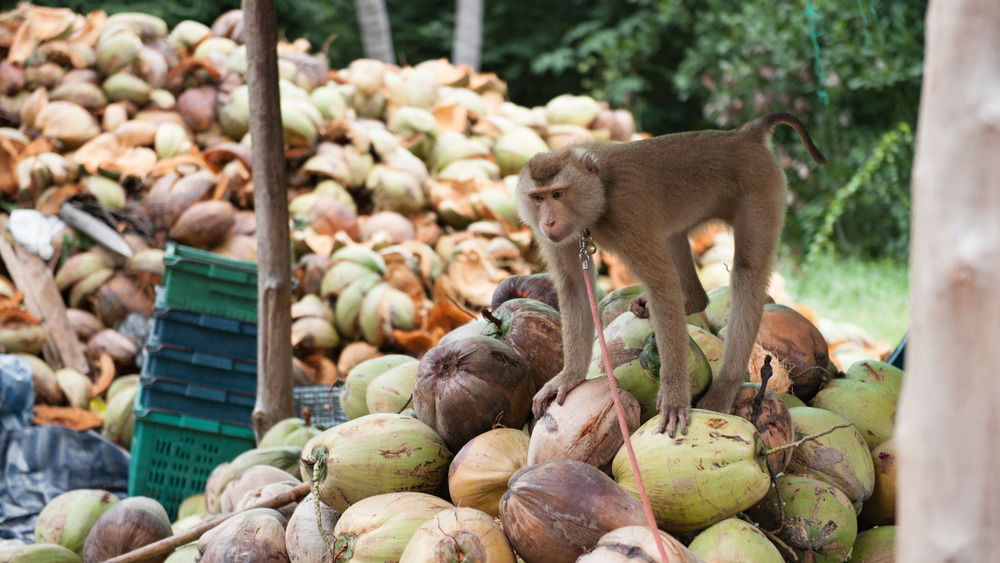 Shutterstock
Other companies made aware of this issue have parted way with Chaokoh. According to CNN, Costco decided to cease purchasing Chaokoh because of the details in PETA's released statement: "When not being forced to pick coconuts or perform in circus-style shows for tourists, the animals were kept tethered, chained to old tires, or confined to cages barely larger than their bodies." Walgreens, Food Lion, Giant Food and Stop & Shop also stopped stocking Chaokoh when the news broke, per USA Today. Similarly, the BBC reported in July that Waitrose, Ocado, Co-op and Boots had stopped selling certain coconut goods.
To try to stop these reports, Theppadungporn Coconut Co. Ltd, the creator of the coconut milk brand did an investigation into the allegations, per USA Today. In the report 64 farms were randomly picked and "did not find the use of monkey for coconut harvesting."
If the report doesn't convince you, there are other coconut-based brands that do not rely upon monkey labor. On their homepage, Edward & Sons make a special point to use the scandal to boost their brand by stating categorically, "Unlike some coconut farms you may have read about, our farmers never use monkeys to pick coconuts. All work is done by human professionals, well paid for their labor."