Why People Don't Like Working At Texas Roadhouse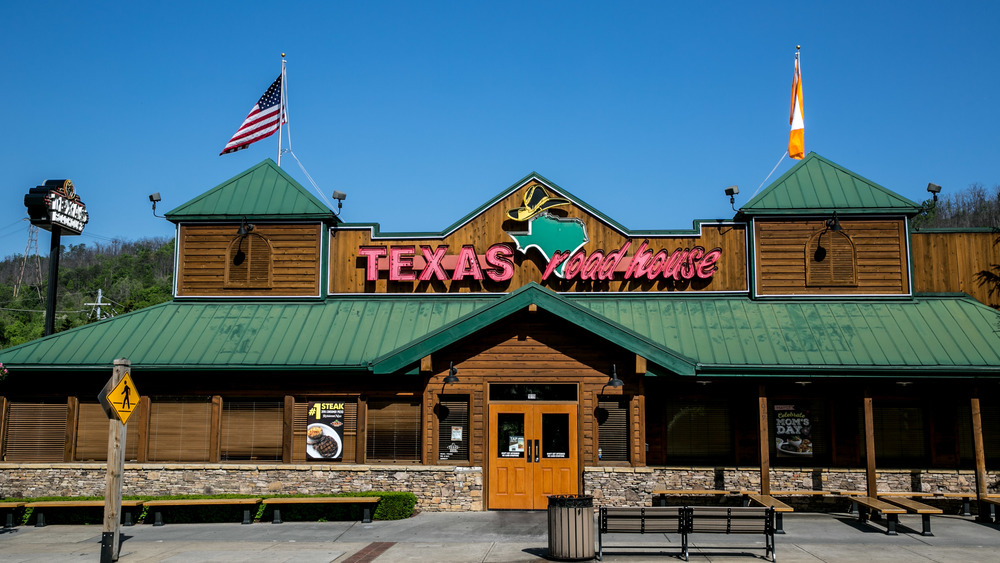 George Rose/Getty Images
A juicy steak can take care of almost anything, right? Especially if it's from a trustworthy brand like Texas Roadhouse. The restaurant's inception goes back to 1993 when its founder, Kent Taylor opened the first outlet in Clarksville, Indiana. As per the brand's website, Taylor simply wanted to a space for families to dine at and unwind as opposed to solely focusing on a restaurant known for its meaty dishes. In any case, the brand ended up becoming rather popular over the years and is known for its high-quality steaks and enthusiastic staff members, including earnest servers and talented line dancers.
However, while dining at Texas Roadhouse may be a fun experience, working there apparently isn't. Some former employees took their opinions online and think that the brand needs to step up its game. Read on for all the details on why a gig at the restaurant simply doesn't cut it.
Texas Roadhouse has been discriminatory with its hiring process in the past
While Texas Roadhouse gets okay reviews on Glassdoor, one of the red flags that you need to watch out for is the fact that back in 2017, it was accused of being discriminatory against its older applicants who were not allowed to work as servers, bartenders, hosts, and more simply on account of their age and were refused front-of-the-house-positions. In fact, things got so bad that the chain had to settle a massive lawsuit amounting to $12 million (via the U.S. Equal Employment Opportunity Commission).
Many of the lower-ranking reviews on Glassdoor mentioned favoritism and really poor management, with supervisors not seeming to care about their reports' wellbeing. One former employee specifically pointed out that they felt disposable and undervalued on the job and wrote that their managers always told them to "get over it" if they alerted them to any issues they were facing at work. The ex-employee's advice to the company? They wrote, "Take care of the people on the bottom part of your pyramid, don't just reward the managers." Seems fairly reasonable, doesn't it?