The Reason This KFC 'Heiress' Hates Lifetime's A Recipe For Seduction
Nothing spices up the holiday season like a movie about romance and seduction, and if you guessed we were talking about Lifetime's latest drama, A Recipe For Seduction, you'd be right. But not everyone found this film featuring, Mario Lopez, as the titular colonel amusing. Kaila Methven, the self-proclaimed Kentucky Fried Chicken heiress, took some of the greatest offence to the movie and its fabrications of her family's history (via Dailymail). Methven stated that she's "embarrassed that [Lifetime and KFC] would take an American family franchise that my grandfather made worldly and turn it into some kind of a cheap movie about a guy whoring himself out to a rich family."
The film follows chef Colonel Harland Sanders who romances and wins over the love interest, Jessica, an heiress who's father has died (via NY Post). The movie hit a very sensitive nerve with Methven regarding the depiction of the character of Jessica. "A bunch of people were asking me if that was my grandmother or if it was my mother the film was portraying," Methven said. Methven's mother committed suicide in 2006, while the character of Jessica ends up in a mental institution at the end of the short film. "I think certain aspects of the film can be construed as something that's very vulgar and definitely not something that the Methven family would ever approve of," Methven said (via Dailymail).
A recipe for cutting ties with KFC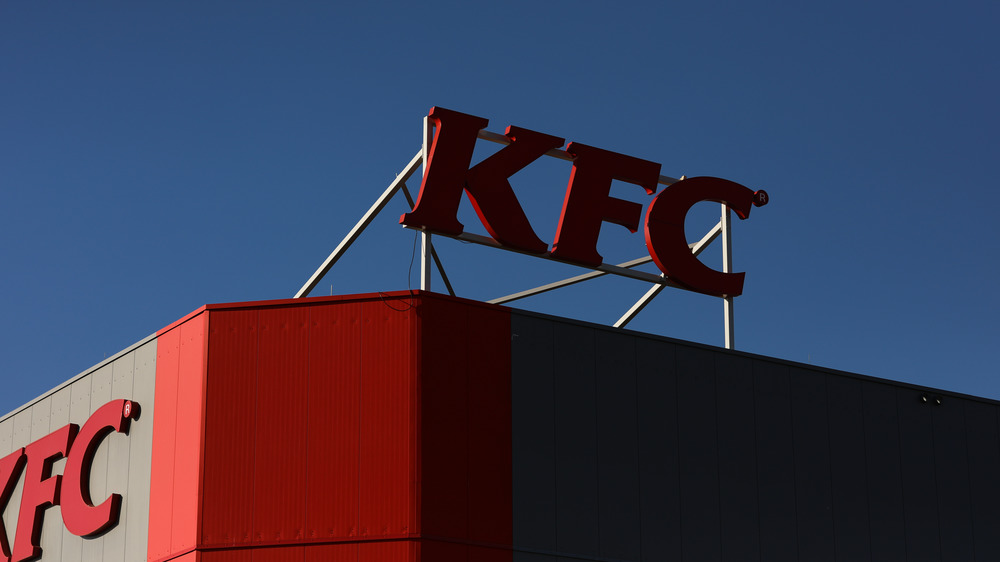 Jeremy Moeller/Getty Images
While Methven didn't enjoy the film, she found the overall tone somewhat amusing (via Dailymail). "The soap opera vibe was clever," Methven said. "It was actually kind of funny — [it] reminded me of my mother's family—lies, scandals, and money. Everyone in my family married into wealthy families except for me."
Methven continues to hope that the public sees her as a business leader who launched her own lingerie brand and became her own woman. "I just want people to respect me as the couture designer that I am because that is what I've built my name around," Methven told Fox News. "[KFC] is supposed to be a family-safe place for all people to go and enjoy themselves and I find this completely inappropriate and so shameful. I want no part of it and I apologize on behalf of everyone that they are seeing KFC in this way as it's very hurtful."